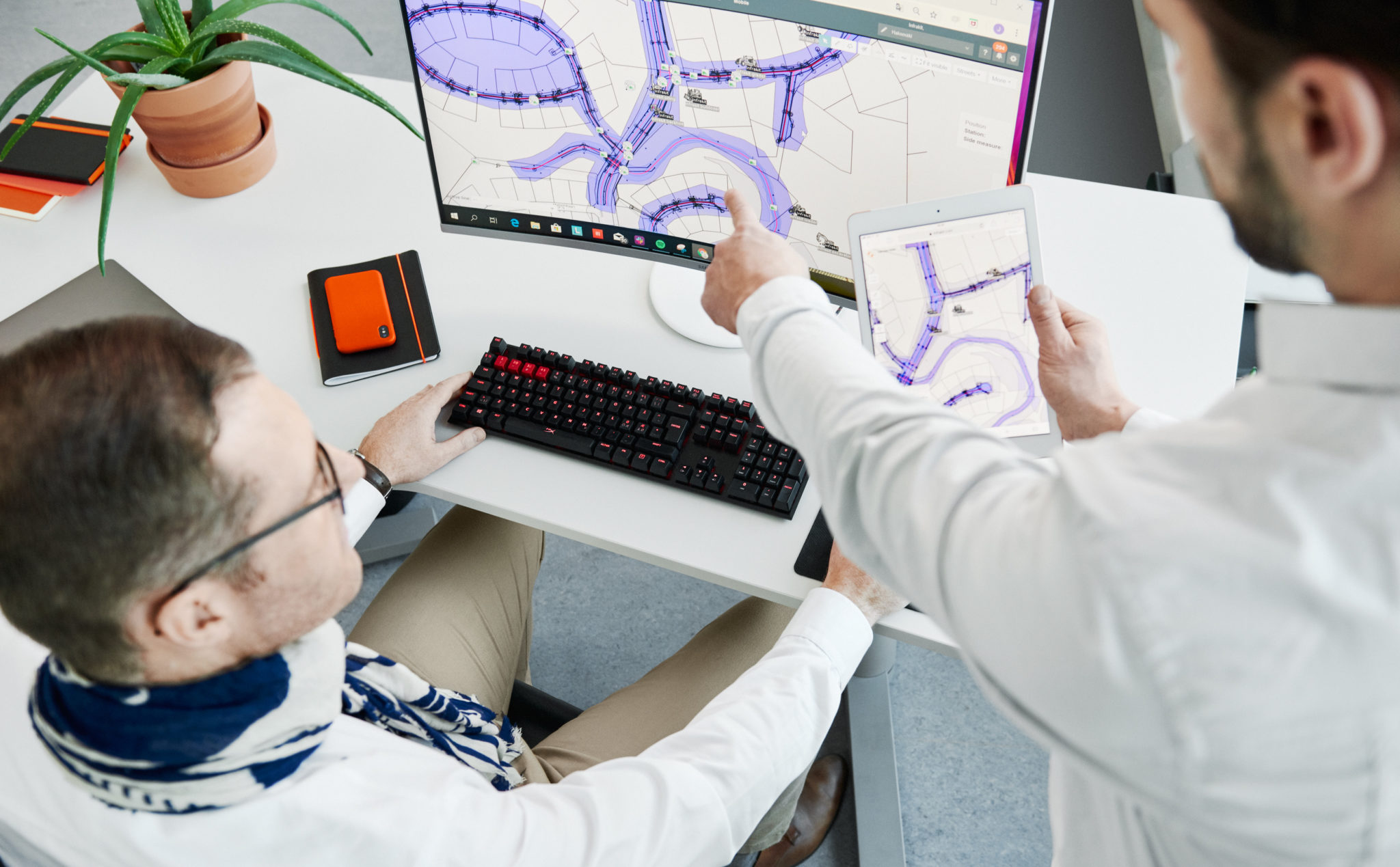 Welcome the Infrakit version 3.8.0, where your construction collaboration is brought to a whole new level!
We are delighted to release the Infrakit version 3.

8

.

0

to

general availability!

This version brings many

long-awaited

features

, such as

t

urbo-charged

3D visualization

,

mobile

access to saved

views

,

and

wider support for Kilometer post

s of

Railway

stationing.

And these

are only

to name a few of the

absolute

highlights

of the release

.

 
Fast loading and rendering of

3D visuals
Infrakit has now an intelligent way of optimizing the visualization of 3D models. Firstly, the time for model files to open is now drastically quicker. Secondly, all content opened renders about 10x faster! This improves your experience of 3D visualization on large job sites. 
Please note the new Shade button that highlights the edges of the structures also when they are under other models.  
Psst… look at those even more awesome point clouds! 
Mobile Saved Views
Collaboration from the field can now be done at a whole new level. With mobile access to saved views, you will be able to select a subset view of the site and share it with all the users you want to collaborate with on the field. Were you either inside your office or on the field with only a mobile phone in your pocket, saved views will save a ton of time and effort from you by showing only the necessary information that another user wanted to share with you.  
Railway kilometer post

s
If you are using Infrakit in a railroad construction project, this is an absolute must-have for you guys, and we are happy to have it ready for you. Now that all the kilometer posts, hence, stations are displayed in Infrakit, locating documents and all the other information is a peace-of-cake. Further improvements to this feature are upcoming in later releases! 
Check the more in-depth list of new features and improvements of this version from:  https://support.infrakit.com/help/infrakit-office-version-3-8-0 
Book a Demo
Discover how Infrakit connects your entire infra project operations and drives value to every part of your business.