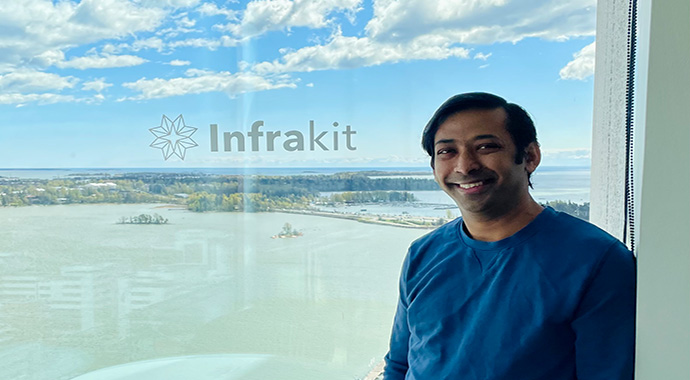 Introducing Srikanta Patra as Quality Assurance Lead
About Srikanta's background
I am Srikanta Patra and I am very happy to start my new position as QA Lead and enjoying the nice working culture of Infrakit. I was born & brought up in India and completed my Engineering in Information Technology & MBA in Retails & Supply Chain Management
During the previous 15 years I have worked in QA Area which includes database, API, Performance & Automation in different domains like Banking, Retails and clients like Nordea, FISKARS & NESTE.
Why did you want to join Infrakit?
Joining Infrakit felt like a unique opportunity to be a part of an energetic team. It is always motivating to work with new technologies like Cloud platforms, Api, mobile in infra domain.
What are you looking forward to the most in the future?
Adding Quality Assurance as a service to Infrakit products both front-end and back-end services so that our customer experience will be always good irrespective of our service zone.
What do you enjoy outside of office hours?
During my free time I enjoy Badminton, Cricket and travelling to different cities around the world. Now a days I enjoy parenting and spend many hours in Hoplop with my 3-year-old son.
Book a Demo
Discover how Infrakit connects your entire infra project operations and drives value to every part of your business.