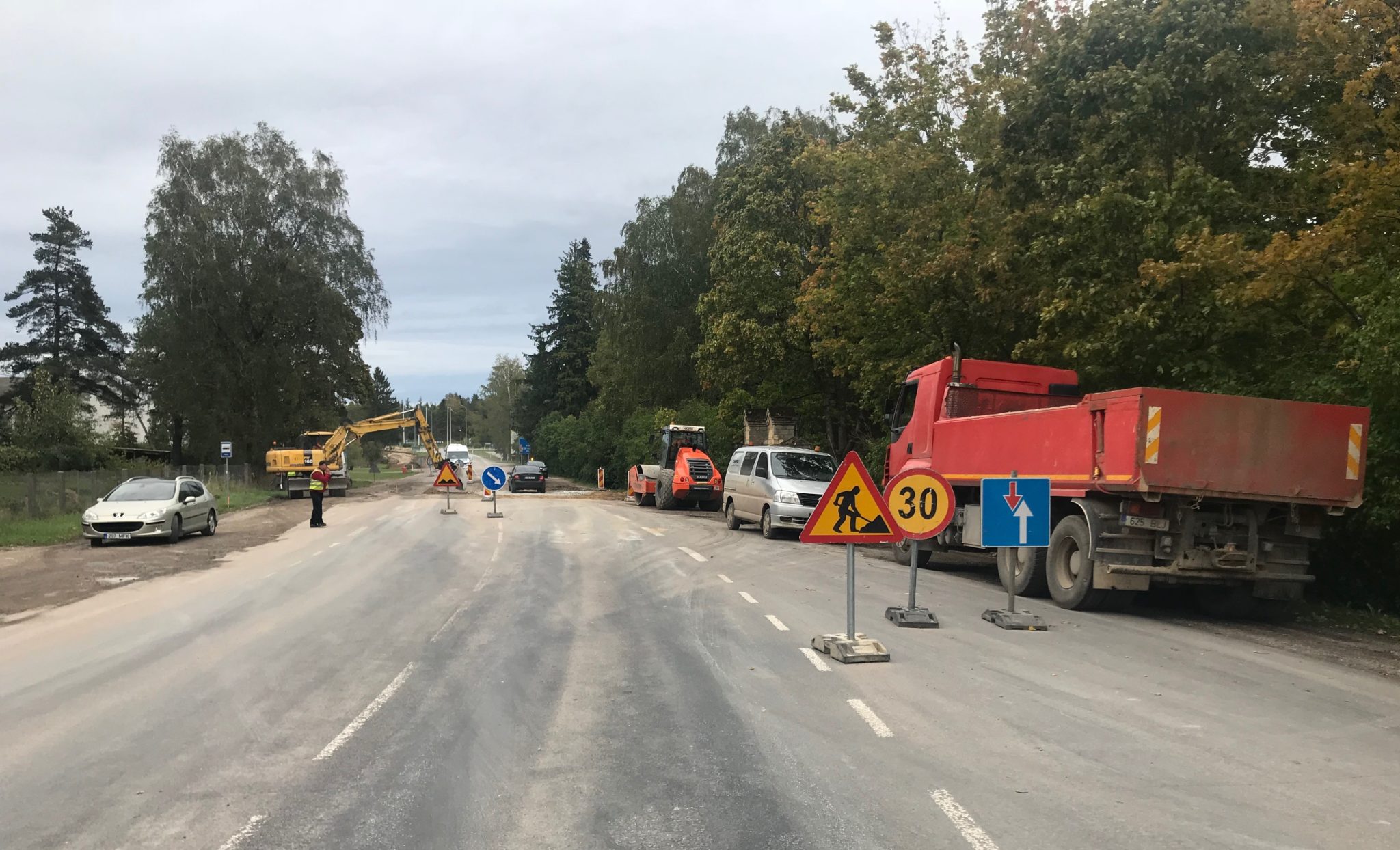 Estonian Road Administration's pilot project T22 Torma- Levala Overlay
For Estonian Road Authorities Tugimaantee 22 Tõrma-Levala -road improvement – 7,2 km of AC16surf overlay with a combination of leveling layers and milling – was the first pilot project in BIM (Building Information Management). The project started in December 2018 and piloting will continue in 2019 with several other projects. The contractor also had to re-design the first 350 meters of the road to make traffic environment safer. This included a pathway, an intersection and some parking areas.
How Infrakit was involved in the pilot project?
"While planning the pilot project we wanted to take advantage of Finnish experiences and know-how – that's why we chose Infrakit platform. The biggest advantage of Infrakit evolves in construction process, where you can take the whole project documentation everywhere with smartphone or tablet. It is also possible to get acces in every PC without owning any specific CAD or design software. And finally we have an option to check the design solution in 3D," Anti Palmi, Manager of Road Construction and Maintenance Division in Estonian Road Administration, explains.
"The design process itself changed only slighlty when we used Infrakit. And in general we used all familiar traditional methods for the whole process as 3D-model based design is common for mid-size and bigger projects nowadays. The only difference was in the end of final delivery of design where you need to change some old habits of exporting the models," Anti Palmi says.

What was learned in the process?
"Lessons we learned during the pilot project was that we should definitely book more time for planning process. About infrakit we learned that it supports best the construction processes but in the meantime gives also the ability to control the quality of design documentation. And for ourselves we broke the myth that use of BIM makes the construction cost higher – it certainly doesn't!" Anti Palmi says.
Would you recommend Infrakit for others?
"I would sincerely recommend Infrakit for construction companies and even for the client's side, because it makes all your project documentation available on-site", says Anti Palmi from Estonian Roan Administration.
More information on this project (in Estonian):
Published 24.6.2019
Book a Demo
Discover how Infrakit connects your entire infra project operations and drives value to every part of your business.