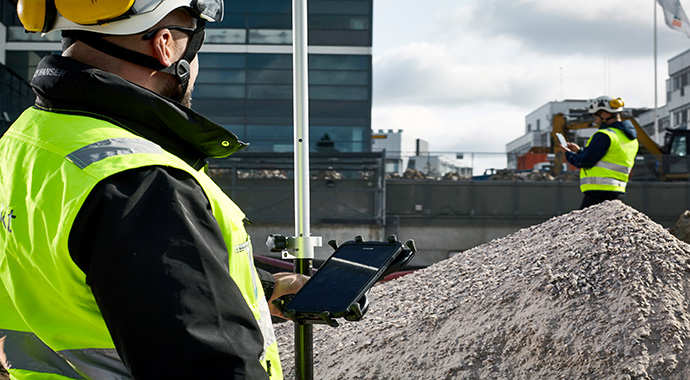 Xsite® product family now fully compatible with Infrakit
Since the beginning of Infrakit story, Xsite's LANDNOVA software has been compatible with Infrakit cloud platform. The achievement now is that also rest of the Xsite product family communicates with Infrakit cloud. The Xsite Machine Control product family includes products such as Xsite PRO 3D with LANDNOVA X that provides user friendly approach to big projects with a lot of project data – The system recognizes different project data, such as water pipes, cables, wells, and road structures and displays the information to the operator in an easy-to-read, visual format. Xsite PRO 3D provides more versatile options for basic 3D use cases, like operator made models. Xsite PAD is a worksite tablet for jobsite foremen and surveyors.
Xsite Machine Control systems are available for excavators, dozers, loader, surface drills and piling rigs. Check availability through your local distributor here .
The story of the Xsite® Machine Control Systems goes hand in hand with the story Novatron, a Finnish earthmoving technology company, later accompanied by MOBA AG, a Germany based global actor on mobile machinery industry. These two family-owned companies are the founders of Xsite® – The brand making your day-to-day work easier, faster, and more productive.
Infrakit is an industry-disrupting digital platform to increase infrastructure construction productivity. We are driven by the goal of a sustainable infra industry – while offering 20% savings in total project costs. Our customers include the most advanced construction companies and infrastructure owners in the world. We have been helping our customers to digitalize their infra projects since 2010 – over 30 billion euros of infra-assets has been built with Infrakit in more than 2000 projects in 11 countries.
Book a Demo
Discover how Infrakit connects your entire infra project operations and drives value to every part of your business.