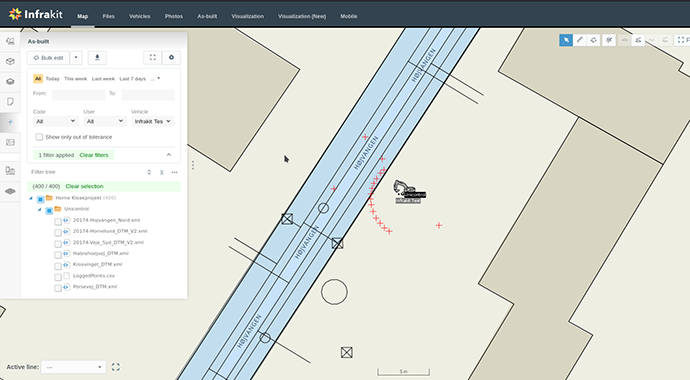 Unicontrol and Infrakit entered into a technical collaboration to improve quality control and site management
Infrakit and
Unicontrol
have entered a technical collaboration to make quality control and site management easier for contractors with mixed fleet machine control systems. This integration enables the use of Unicontrol 3D operated machines to send data to Infrakit's cloud platform. With this integration designs and their modifications will be available automatically on site. To enable easier quality control, as built and site progress data will be available in real-time for contractors due to machines being visible on Infrakit.
"We see this partnership with Infrakit as an essential part towards even more growth in the future for both parties! We believe that this integration will allow our common customers to create even more value with Unicontol3D and Infrakit digital platform." – Co-founder & CCO, Ehsan Ekhlas.
"It's great to have Unicontrol join the Infrakit network of integrations, to enable easier quality control and site monitoring for our common customers by making data available in real-time." Teemu Kivimäki Founder and CEO of Infrakit.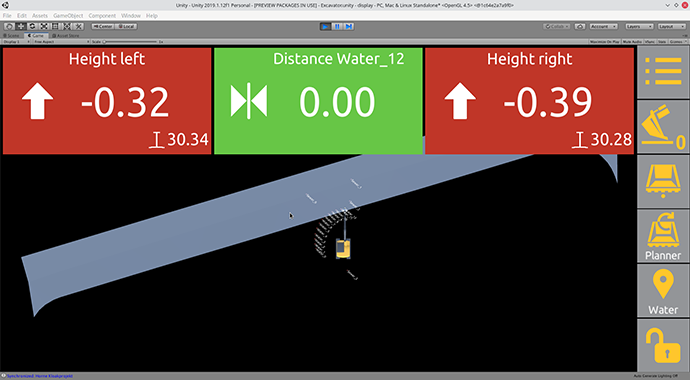 This integration will create a communication flow from Unicontrol operated machines and Infrakit cloud to improve efficiency for contractors. Infrakit enables contractors to manage all field equipment on one platform, now adding Unicontrol 3D machine control systems to the integration ecosystem.
Unicontrol is the simplest 3D machine control system on the market for all type of excavators and wheel loaders. Our vision is simple – we are here to make the machine operators life easier! Since 2018, our journey has been full of exponential growth and expansion. Since 2021, we've expanded to 17 countries and many more to come!
Infrakit is an industry-disrupting digital platform to increase infrastructure construction productivity. We are driven by the goal of a sustainable infra industry – while offering 20% savings in total project costs. Our customers include the most advanced construction companies and infrastructure owners in the world. We have been helping our customers to digitalize their infra projects since 2010 – over 30 billion euros of infra-assets has been built with Infrakit in more than 2000 projects in 11 countries.
Book a Demo
Discover how Infrakit connects your entire infra project operations and drives value to every part of your business.