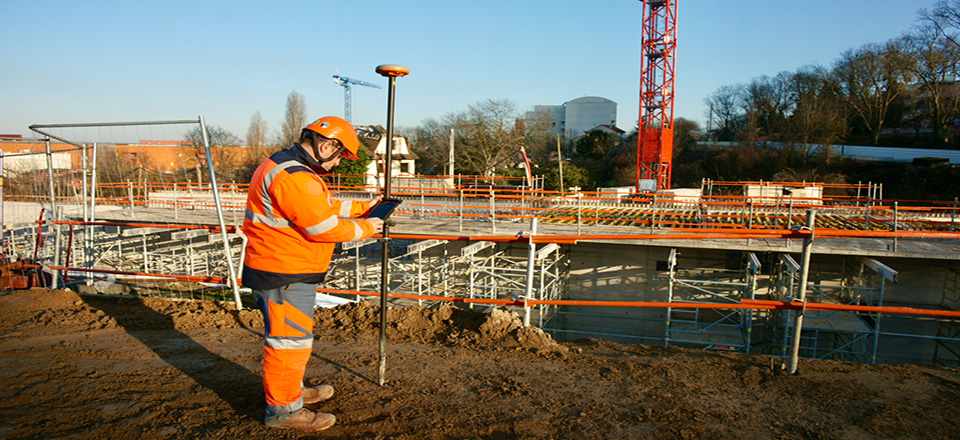 Bouygues' site manager Anthony Balbeurre on managing real-time data on metro line 11 construction site in Paris
On the metro line 11 extension site, Anthony Balbeurre, site manager at Bouygues Construction, can now rely on Infrakit to collect and share data in real time. Developed in Finland where it is used on most infrastructure construction sites, Infrakit makes it possible to collect data on-site and exchange all the information necessary to ensure projects run smoothly.
A shared data management solution
Infrakit's promise is simple: allow all those collaborating on a large-scale project to exchange all the data necessary for the design, continuation, and successful completion of the project easily and in real time. In this respect, format interoperability and storage in the cloud are the key principles for Infrakit. Infrakit enables fully digital site management that is both fast and intuitive.
In more concrete terms, Infrakit can be installed on many devices (tablet, mobile phone, laptop and/or desktop PC) and allows all those working on the construction site to enter data (aerial or terrestrial photos, topographical surveys, as-built data, figures, notes, plans etc.) for the project documentation. Once entered, the data is shared in real-time with all stakeholders, thanks to cloud storage. Infrakit is also compatible with all the main hardware and software solutions in the sector: Bentley, Autodesk, Trimble, Novatron, Leica, Topcon, as well as many other CAD and site monitoring programs.
A tool that is relevant for all phases of construction
One of Infrakit's strengths is that it can be used from the design phase of the project until completion. During the design and preparation phase, Infrakit allows all the designers to bring their plans and 3D models together in the same place, to be able to view them, merge them and check for errors before they reach the site.
During the construction phase at the line 11 site, for example, Anthony Balbeurre was able to use Infrakit in combination with a topographic rod fitted with onboard GPS, which enabled him to take extremely precise measurements to within 2 cm of the work done in the field. Thanks to this centimetric precision, he was able to check the work as it progressed i.e., after the earthworks being completed or the concrete being poured, without the need for a surveyor-topographer on-site.
Having this rod and Infrakit at his disposal puts him in a position to take these kinds of acceptance and control readings as the work progressed. Once these readings were confirmed as matching the design dimensions, work could proceed immediately. Before he used Infrakit, he had to take these readings using a different rod which was not linked up, then taking time at the end of the day to extract the data collected and send it on to others. Thanks to the interoperability of the topographic rod that he now uses in combination with Infrakit (and which is also compatible with all Android tablets and smartphones), data entry and data transmission are simplified.
The inevitable contractually necessary acceptance phase notwithstanding, which still must be carried out by a surveyor with their own tools, Infrakit still saves him a significant amount of time on-site however the surveyor will also use Infrakit to share their data with the rest of the teams.
Crucial support for site managers
"Infrakit helps me to get all the coordinates and plans on my site in real time and to react immediately, without having to bring a surveyor in. At the beginning of the earthworks, I use Infrakit to locate my entrances to the ground, my points and my toe and crest. As the earthworks progress, Infrakit allows me to know exactly where I am, for example regarding altimetry. I can check that we are in the right place and that we have not 'eaten into' the embankments too much or left too much of them."
For him, avoiding the daily visit to do surveying thanks to Infrakit also means an invaluable amount of time is saved. As he explains, "I do not have to call in a surveyor all the time or wait for their information to move forward. Thanks to Infrakit, If I want to put a footing in, for example, the surveyor can send me the file directly, meaning I receive the information in just a few minutes and can then go out into the field with my rod."
Saving time, making the work easier, fluid communication and real-time sharing of a large amount of data in a completely interoperable way: it is no surprise that Anthony finishes off by confirming that he recommends Infrakit and is set to reuse it in his next construction projects.
Book a Demo
Discover how Infrakit connects your entire infra project operations and drives value to every part of your business.