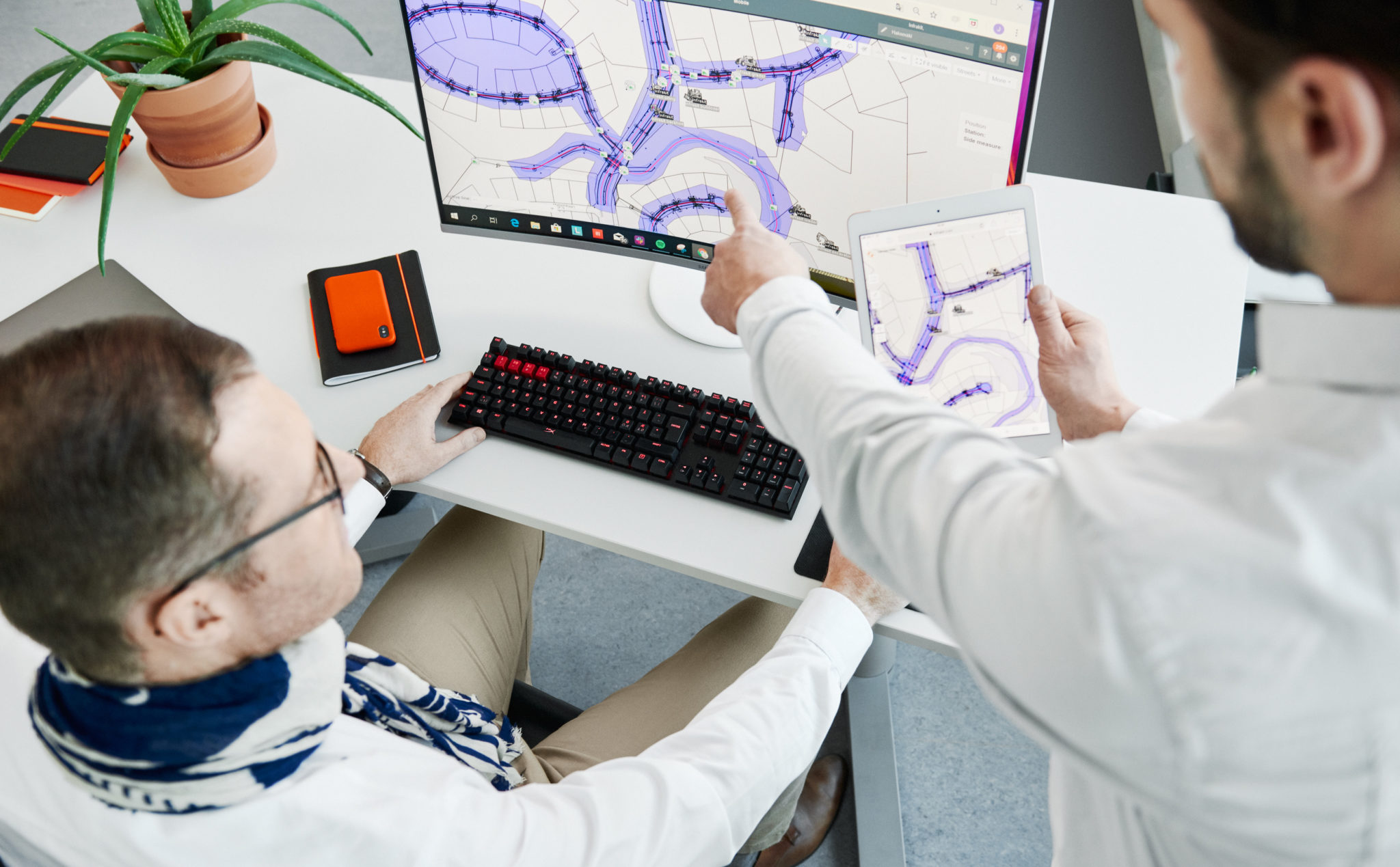 Infrakit gives access to real-time information throughout project lifecycle for infrastructure owners
To help answer the rising demand for digitalization and sustainability in the infrastructure sector, Infrakit provides a cloud platform to help you manage your projects efficiently with access to real-time information to increase trust and transparency.
Projects are built correctly from the start because of automatic quality documentation
Infrakit ensures that all project parties can work efficiently without wasting resources with the bonus of documentation being completed simultaneously. Minimizing the waste of resources will help lessen the environmental impact of the project.
Because of our continuous documentation for progress, quality control and handover materials, you can easily stay on top of what's being done at the worksite and make sure everyone works with the correct information from the start. This helps avoid unnecessary reworks which saves time and costs while increasing trust and transparency between project parties.
Project Manager Kadi Tuum from the Estonian Transport Administration said: "We had problems with the quality of the lower asphalt surface. I asked the site engineer to register all the places in Infrakit with a picture, where the lower asphalt pavement had defects. After a few years when the top asphalt might have defects, it's easy for me to inspect the site using Infrakit FIELD app to disassemble the situation that was at this particular location."
Read the rest of her interview here.
"All plans and real-time quality assignments are handled through Infrakit. This is important for the owner of the project, who wants quality recognition to take place immediately during the work and not with the traditional way of delay. Without Infrakit, quality designation would not only be delayed, but it would also require more work: quality reports and their storage in a project bank. Now there is no need for it, but all quality measurements and as-built measurements are displayed in real time when the points are taken."
Sami Laakso, Project Manager, Kreate on case Klaukkala Bypass 

Book a Demo
Discover how Infrakit connects your entire infra project operations and drives value to every part of your business.