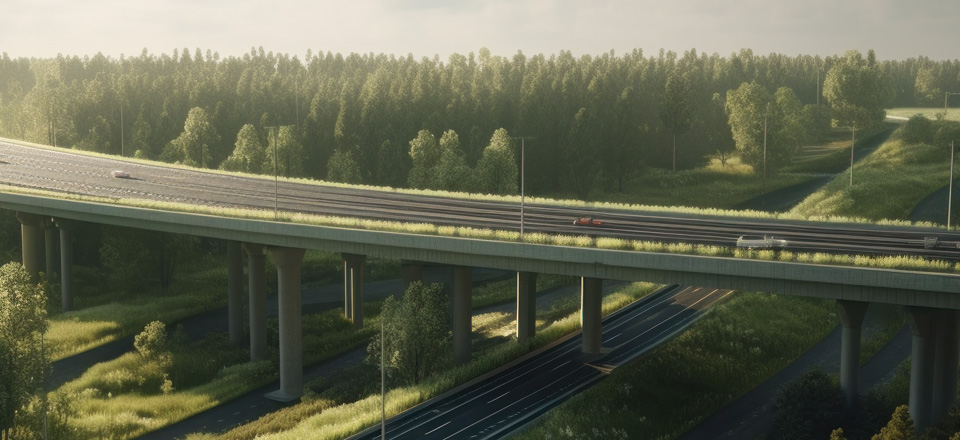 Marja-Terttu Sikiö de Destia : les questions environnementales et la durabilité sont des thèmes de plus en plus importants dans la planification des projets d'infrastructure
Le secteur de l'infrastructure est l'un des plus polluants du monde. La majorité des émissions ont lieu après la mise en service, mais la construction a également un impact sur l'environnement.
Dans tous les secteurs d'activité, la discussion porte de plus en plus souvent sur les questions environnementales et les objectifs de durabilité, et la barre a été placée très haut. Dans le domaine de la construction d'infrastructures, atteindre ces objectifs et réduire les émissions signifie qu'il faut explorer de nouvelles options en termes de technologies et de matériaux et modifier les procédures dans une certaine mesure. La numérisation devrait également contribuer à atténuer l'impact environnemental de la construction. À cet égard, la Finlande dispose d'une bonne situation de départ, puisque de nombreux efforts ont été déployés pour numériser les infrastructures au cours des dix dernières années.
Pour atteindre la durabilité dans la construction d'infrastructures, il faut avoir une réflexion holistique. Par exemple, Destia se soucie depuis longtemps de la durabilité sociale, y compris la sécurité au travail et le bien-être des employés. Toutefois, le sujet de la durabilité prend de plus en plus d'importance dans le secteur, et on parle de plus en plus des émissions et de l'impact environnemental dans son ensemble.
Nous avons interviewé Marja-Terttu Sikiö de Destia pour connaître son opinion sur la conversation traitant de ce sujet et de ce qui pourrait être fait pour promouvoir le changement.
Comment voyez-vous la situation actuelle dans le secteur de la construction ?
Je pense qu'elle est très positive dans le sens où les questions environnementales et la durabilité, comme l'action sur le climat, sont de plus en plus prises en compte dans les projets, y compris dans les projets de développement municipaux. Pour Destia, les questions de durabilité sociale, telles que la sécurité au travail et le bien-être des employés, sont depuis longtemps des thèmes importants.
Voyez-vous quelque chose dans la situation actuelle qui empêche ou ralentit les progrès ?
Je pense que le principal obstacle, c'est le manque de connaissances et d'expériences audacieuses sur le plan pratique. Bien sûr, lorsqu'il s'agit de grands projets et de structures faites pour durer, nous sommes tenus de faire preuve d'une certaine prudence. Pour progresser dans le secteur, il faut plus d'exemples de projets réussis, mais aussi de défis et de domaines à améliorer. Il faut également que plus d'entreprises, de municipalités et de gens soient prêts à épouser le changement et à agir en tant que pionniers.
Comment pensez-vous que la situation va se développer à l'avenir ?
Je pense qu'il y aura un éventail encore plus large d'exigences et de perspectives de durabilité qui devront être prises en compte dans les nouveaux projets. De nouvelles pratiques seront d'abord introduites dans des projets pionniers de plus grande envergure, comme les projets d'alliance. Ils représentent une occasion de faire les choses autrement, avec une coopération rapprochée entre les différents acteurs. Ces meilleures pratiques se répandront ensuite dans d'autres projets grâce au succès des pionniers.
Quels sont selon vous les facteurs clés pour susciter le changement et contrôler les émissions ?
La clé est de développer et de déployer des aptitudes, des compétences et de nouvelles pratiques par le biais de projets pilotes. En outre, la numérisation nous offre la possibilité d'étendre considérablement notre base de connaissances. En ce qui concerne les émissions liées au transport, la plupart des émissions des infrastructures de transport se produisent pendant leur utilisation. Cela s'applique également aux projets de métro léger. Ces émissions peuvent être réduites grâce à des avancées dans la technologie des véhicules et les méthodes de génération d'électricité.
En plus de la phase opérationnelle, la majorité des émissions sont générées par quelques matériaux, comme l'acier, le béton et l'asphalte. Ces émissions peuvent être réduites en utilisant des matières premières recyclées. Le choix des engins de chantier et des équipements de transport a également son importance. Sur les chantiers, il est encore nécessaire d'assurer une plus grande intégration de la collecte de données dans l'ensemble de la chaîne de production et d'utiliser ces données pour la planification et la mise en œuvre des réductions d'émissions.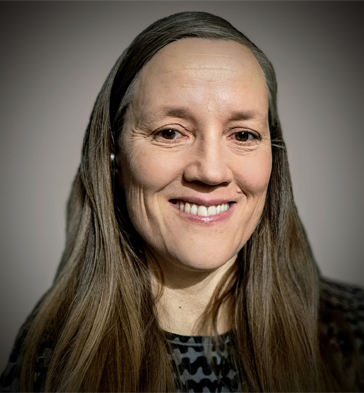 Marja-Terttu Sikiö travaille depuis 14 ans pour les services de conception et d'expertise de Destia. Actuellement, elle travaille en tant que chef de projet et d'équipe au sein du service d'évaluation environnementale.
Destia
Destia est le plus grand acteur finlandais dans le secteur des infrastructures et fait partie du groupe international Colas. L'entreprise conçoit, construit et assure la maintenance d'infrastructures nécessaires au bon fonctionnement de la société. Cela comprend les réseaux électriques, les ponts, les routes et les voies ferrées. Destia améliore les villes en développant des solutions de télématique et d'éclairage, et en offrant une large gamme de services pour la gestion des actifs de transport et d'infrastructure.
Book a Demo
Discover how Infrakit connects your entire infra project operations and drives value to every part of your business.