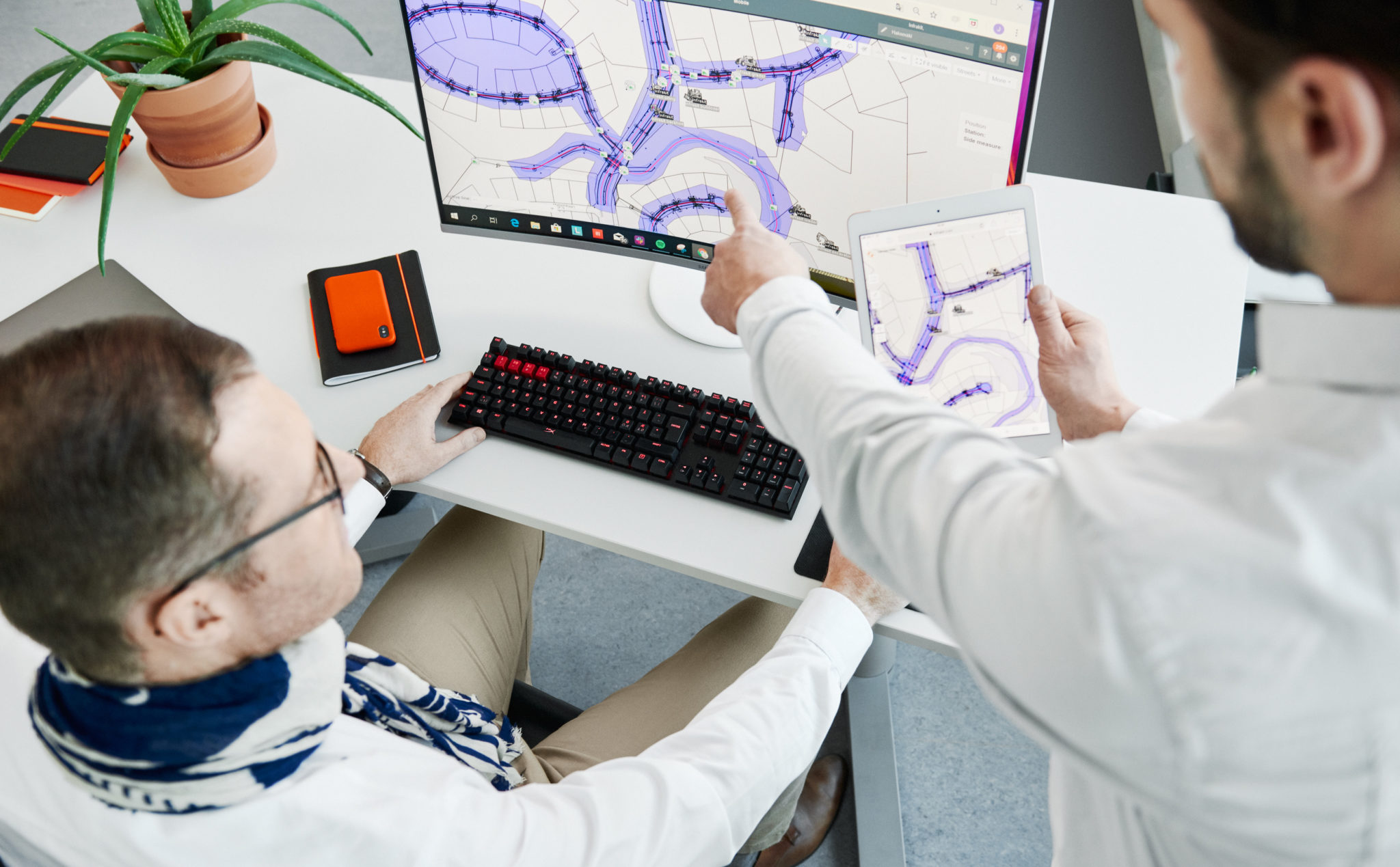 The

New

Infrakit

version

brings

more

CDE

features

and an 

enhanced

3D

experience

!
Release blog posts may not be the most popular ones we've got, but we could argue that they are high value providing hidden gems for those that do open these. Seems that you are one of those pioneers, and forerunners of the industry, so congratulate yourself on being on the tip of the iceberg, by educating yourself to be the "digitalization champion" who rides the tide!  
For release 3.8.2 of Infrakit OFFICE, we focused on making features that help manage all project documents in Infrakit, not only the ones you would visualize on the map. Together with that, we have enhanced the 3D BIM viewing. In other words, these features enable you to work faster,  collaborate better, and be the star of your project! 
Optimize your data management with new CDE features
It's no big secret that data management is the key to successful projects. This time we focused to enhance our CDE features by adding you an opportunity to set and manage properties for your files. 
Was it either file categories of Design Disciplines, Model maturities, or phases of the project, property management saves you a ton of time. Add your custom property as a number, text value, or in a list of options. 
Check how to use it from the video below! 
Simplify your mountain of information
Infraprojects tend to have quite an overwhelming amount of files… Thus, filtering and sorting out the ones you don't need in the UI brings simplicity.  
To enable this step by step, we developed another CDE feature, which enables you to make any file or folder dispappear from the visualization apps.  As an example, you can use the Infrakit as single source of truth platform for all the project files. Store and manage the revisioning of the native drawings that are not meant for map projection. With this feature those files are not bugging the users of the Map page. 
We also introduced handy left-click menus on web UI, make sure you don't miss that one! 
The video below once again will show you a quick and easy way of using this feature! 
Become

a

superior

collaborator

with

enhanced

3D's and

point

clouds
Wouldn't you want to be the champion, who makes everyone in project-wide collaboration feel happy and safe? Yea, that is precisely why (once again), we used a ton of focus on making Infrakit help you to be the champion. 
Infrakit's high-power 3D engine can smoothly render your map and 3D data in one view on any modern hardware (yeah, that's including phones and tablets). The 3D view now also enables you to see the station numbers of alignments, enabling finding the right spot on the project even handier. On top of these, the new version enables you to select multiple point clouds to be visualized at the same time!  
These features not only make the designs and visualizations of the site look good but you as well! 
Check the more in-depth list of new features and improvements of this version from our Knowledge Base
Book a Demo
Discover how Infrakit connects your entire infra project operations and drives value to every part of your business.