Sandviks's SanRemo and Infrakit introduce connectivity
"We responded to requests from customers and took a major step towards increasingly digitalized, transparent and more productive worksite systems for infrastructure construction", says Tuomo Pirinen, Application Expertise Manager with Surface Drilling and Exploration Division at Sandvik Mining and Roch Technology. "The new solution creates a link between our OEM fleet management and 3rd party mixed-fleet cloud systems, to systems that companies already use, to reduce unnecessary complexity. Sandvik is excited to be the first equipment OEM to offer this interoperability with Infrakit Cloud."
The new solution creates a flow of communciation between Sandvik drillling equipment, the SanRemo information management system and Infrakit Cloud. Thanks to this new solution, data only needs to be uploaded once from the rig, after which is is automatically shared into the Infrakit. A major benefit is also the ability to share the project data with all parties: design engineers, drill planners, drill operators, production managers, client's supervisors, etc. Everyone can also easily access the information they need on-site, eliminating the use of USB drives and issues with multiple file versions. All the necessary data is available in the cloud, everywhere and at all times. The cloud storage also serves as a permanent archive for any future use.
"Infrakit is happy to add Sandvik drill rigs to the list of machines that communicate directly with the Infrakit cloud. To best serve construction companies, our target is to include all construction machinery, tools and personnel in the site data flow and this is one more step towards that goal," says CEO Teemu Kivimäki, Infrakit/DCS Finland Oy.
Read Sandvik's press release from here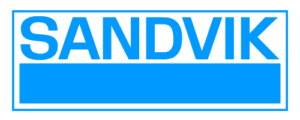 Book a Demo
Discover how Infrakit connects your entire infra project operations and drives value to every part of your business.