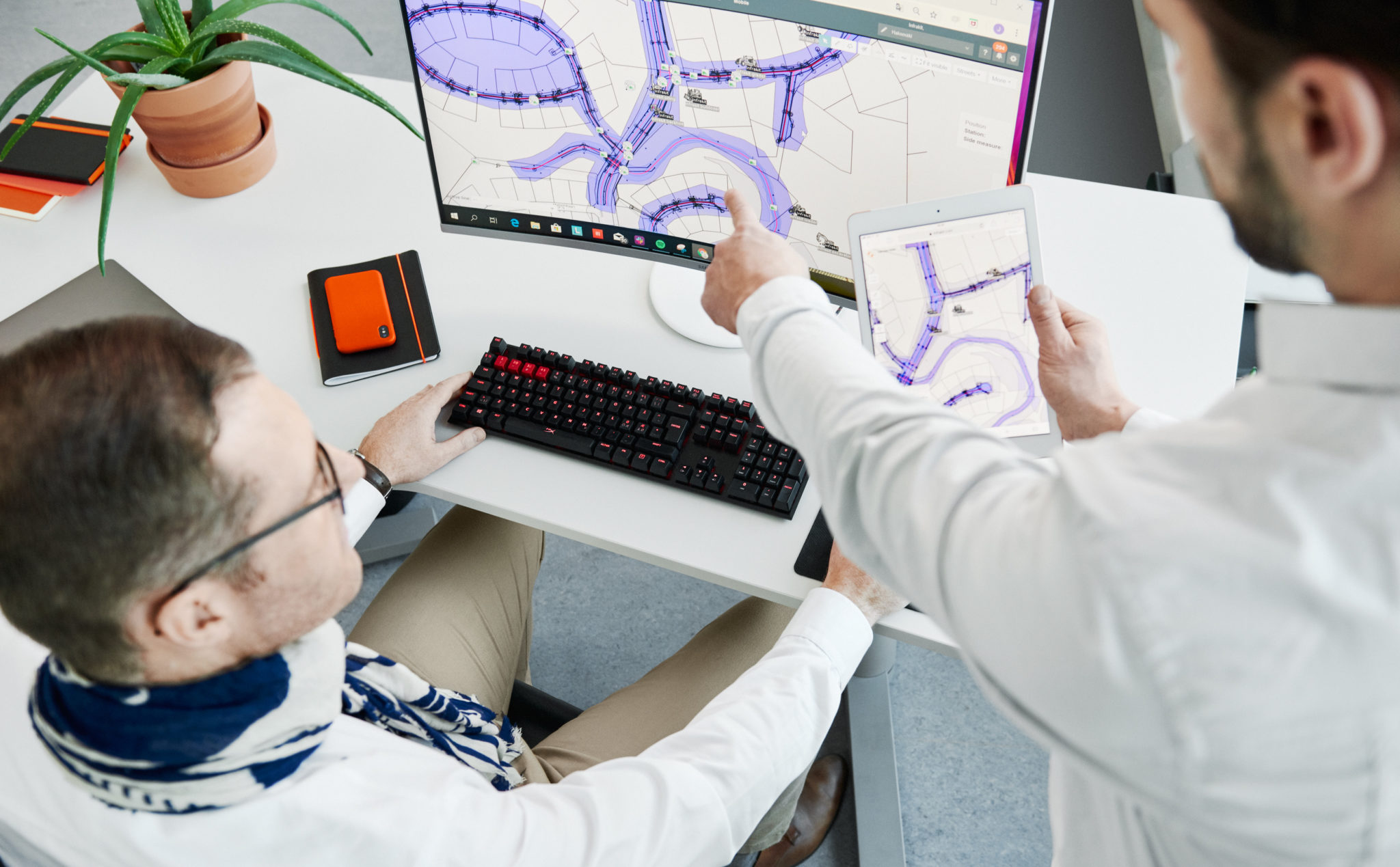 Infrakit's real-time view saves costs and effort in infra projects
In the last benefits for owners blog we told you about overall quality improvement that Infrakit helps achieve.
With the platform construction's overall quality is improved by real-time monitoring. Real-time view of the project enables you to fix errors and make quick changes, when necessary. This saves time and helps you stay within the schedule.
In this blog we'll talk about how our single system architecture saves you both cost and effort while ensuring efficient asset maintenance and real-time data for everyday work from project leader to builder.
Efficient asset maintenance
On case E16 Eggemoen – Olum BIM coordinator Mohammed Ziani says they have four workspaces consisting of two main projects, a side road and an action road. He states that Infrakit has made the interaction between these spaces easier.
"Infrakit makes that connection easier. There are some basic data that belong together in all the workspaces, so I get a simple overview of them. If there is information that must be sent to the intervention road, then it is practical to retrieve files and transfer them to the space that we share with the contractor. "
Read more about this here.
Real-time data for everyone involved
Infrakit collects real-time data from the worksite to provide all parties with up-to-date information on how the site is progressing. This information is available on different devices from computers to smart phones.
" While planning the pilot project, we wanted to take advantage of Finnish experiences and know-how – that's why we chose Infrakit platform. The biggest advantage of Infrakit evolves in construction process, where you can take the whole project documentation everywhere with smartphone or tablet. It is also possible to get access in every PC without owning any specific CAD or design software. And finally, we have an option to check the design solution in 3D."
Anti Palmi, Manager of Road Construction and Maintenance Division in Estonian Road Administration, explains in pilot project T22 Torma-Levala overlay

Book a Demo
Discover how Infrakit connects your entire infra project operations and drives value to every part of your business.