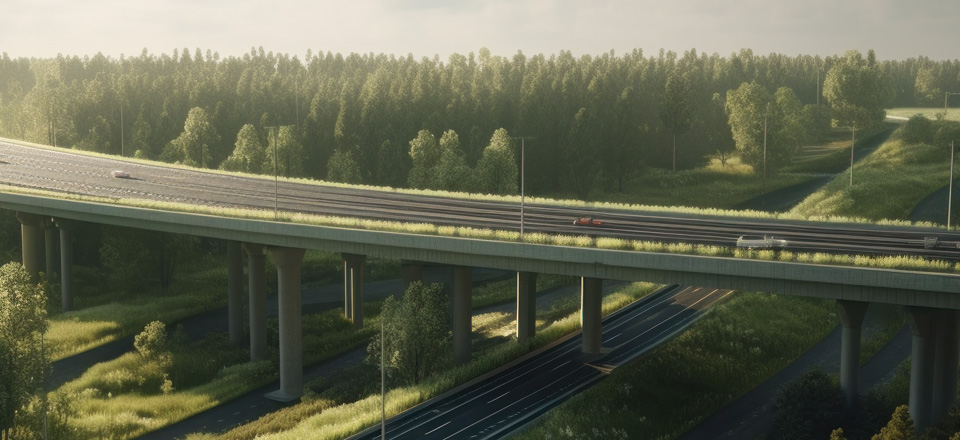 Marja-Terttu Sikiö van Destia: milieukwesties en duurzaamheid worden steeds belangrijker bij de planning van infrastructuurprojecten
De infrastructuursector is een van de meest vervuilende industrieën ter wereld. Het merendeel van de emissies vindt plaats na de inbedrijfstelling, maar ook de bouw zelf heeft gevolgen voor het milieu.
Ongeacht de sector worden milieukwesties en duurzaamheidsdoelstellingen steeds belangrijkere onderwerpen in gesprekken, en de lat ligt hoog. Bij de aanleg van infrastructuur betekent het bereiken van deze doelstellingen en het verminderen van de emissies dat nieuwe technologische en materiaalopties moeten worden onderzocht en dat de procedures tot op zekere hoogte moeten worden gewijzigd. Digitalisering zal naar verwachting ook de milieueffecten van de bouw helpen verminderen. Finland heeft hiervoor een goed uitgangspunt, aangezien de afgelopen 10 jaar veel moeite is gedaan om de infrastructuur te digitaliseren.
Om duurzaamheid in de bouw van infrastructuur te bereiken, moeten we holistisch denken. Destia, bijvoorbeeld, heeft een lange traditie van zorg voor sociale duurzaamheid, inclusief veiligheid op het werk en welzijn van de werknemers. Duurzaamheid wordt echter een steeds breder thema in de hele sector, en er wordt steeds meer gesproken over emissies en de gevolgen voor het milieu als geheel.
Wij interviewden Marja-Terttu Sikiö van Destia om te zien hoe zij de discussie over dit onderwerp ziet en wat er gedaan kan worden om verandering te bevorderen.
Hoe ziet u de huidige situatie in de bouwsector?
Ik zie het als zeer positief in de zin dat milieukwesties en duurzaamheid, zoals klimaatwerk, steeds meer worden meegenomen in projecten, ook in gemeentelijke ontwikkelingsprojecten. Voor Destia zijn sociale duurzaamheidskwesties, zoals veiligheid op het werk en welzijn van de werknemers, al lang belangrijke thema's.
Ziet u iets in de huidige situatie dat vooruitgang verhindert of belemmert?
Ik denk dat het belangrijkste obstakel een gebrek aan kennis en gedurfde experimenten op praktisch niveau is. Als het gaat om grote projecten en duurzame structuren, moeten we natuurlijk enige voorzichtigheid betrachten. Om vooruitgang te boeken in de sector zijn meer voorbeelden van succesvolle projecten nodig, evenals uitdagingen en gebieden die voor verbetering vatbaar zijn. We hebben ook meer bedrijven, gemeenten en mensen nodig die bereid zijn veranderingen te omarmen en als pioniers op te treden.
Hoe denkt u dat de situatie zich in de toekomst zal ontwikkelen?
Ik denk dat er een nog bredere selectie van eisen en perspectieven van duurzaamheid zal zijn waarmee bij nieuwe projecten rekening moet worden gehouden. Nieuwe praktijken zullen eerst worden ingevoerd in grotere pioniersprojecten, zoals alliantieprojecten. Zij bieden een goede gelegenheid om dingen op een nieuwe manier te doen, met nauwe samenwerking tussen de verschillende actoren. Best practices zullen zich vervolgens verspreiden naar andere projecten als gevolg van het succes van de pioniers.
Wat zijn volgens u de belangrijkste factoren om veranderingen teweeg te brengen en de emissies onder controle te houden?
De sleutel is het ontwikkelen en inzetten van vaardigheden, competenties en nieuwe praktijken door middel van proefprojecten. Bovendien kunnen we met de digitalisering de kennisbasis aanzienlijk uitbreiden. Wat de emissies van het vervoer betreft, vinden de meeste emissies van de vervoersinfrastructuur plaats tijdens het gebruik. Dit geldt ook voor lightrail-projecten. Deze emissies zullen worden verminderd door vooruitgang op het gebied van voertuigtechnologie en elektriciteitsopwekking.
Afgezien van de operationele fase worden de meeste emissies gegenereerd door enkele materialen, zoals staal, beton en asfalt. Deze emissies kunnen worden verminderd door gerecyclede grondstoffen te gebruiken. Ook de keuze van machines en transportmiddelen op de bouwplaats is van belang. Meer integratie van gegevensverzameling in de gehele productieketen en het gebruik van deze gegevens voor de planning en uitvoering van emissiereducties is nog steeds nodig op de bouwplaatsen.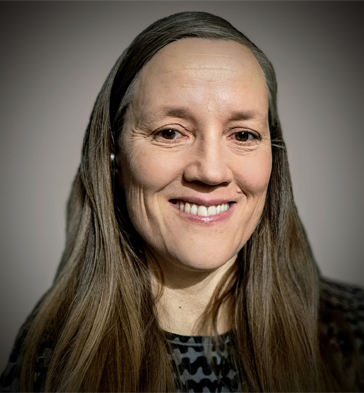 Marja-Terttu Sikiö werkt al 14 jaar voor Destia's Design and Expert Services. Momenteel werkt zij als project- en teamleider bij de afdeling Milieubeoordeling.
Destia
Destia is Finlands grootste operator in de infrastructuursector en maakt deel uit van het internationale Colas Group. Het bedrijf ontwerpt, bouwt en onderhoudt de infrastructuur die nodig is voor een goed functionerende samenleving. Hieronder vallen elektriciteitsnetten, bruggen, wegen en spoorwegen. Destia verbetert steden door telematica- en verlichtingsoplossingen te ontwikkelen en door een brede waaier van diensten aan te bieden voor het beheer van transport en infrastructuur.
Book a Demo
Discover how Infrakit connects your entire infra project operations and drives value to every part of your business.