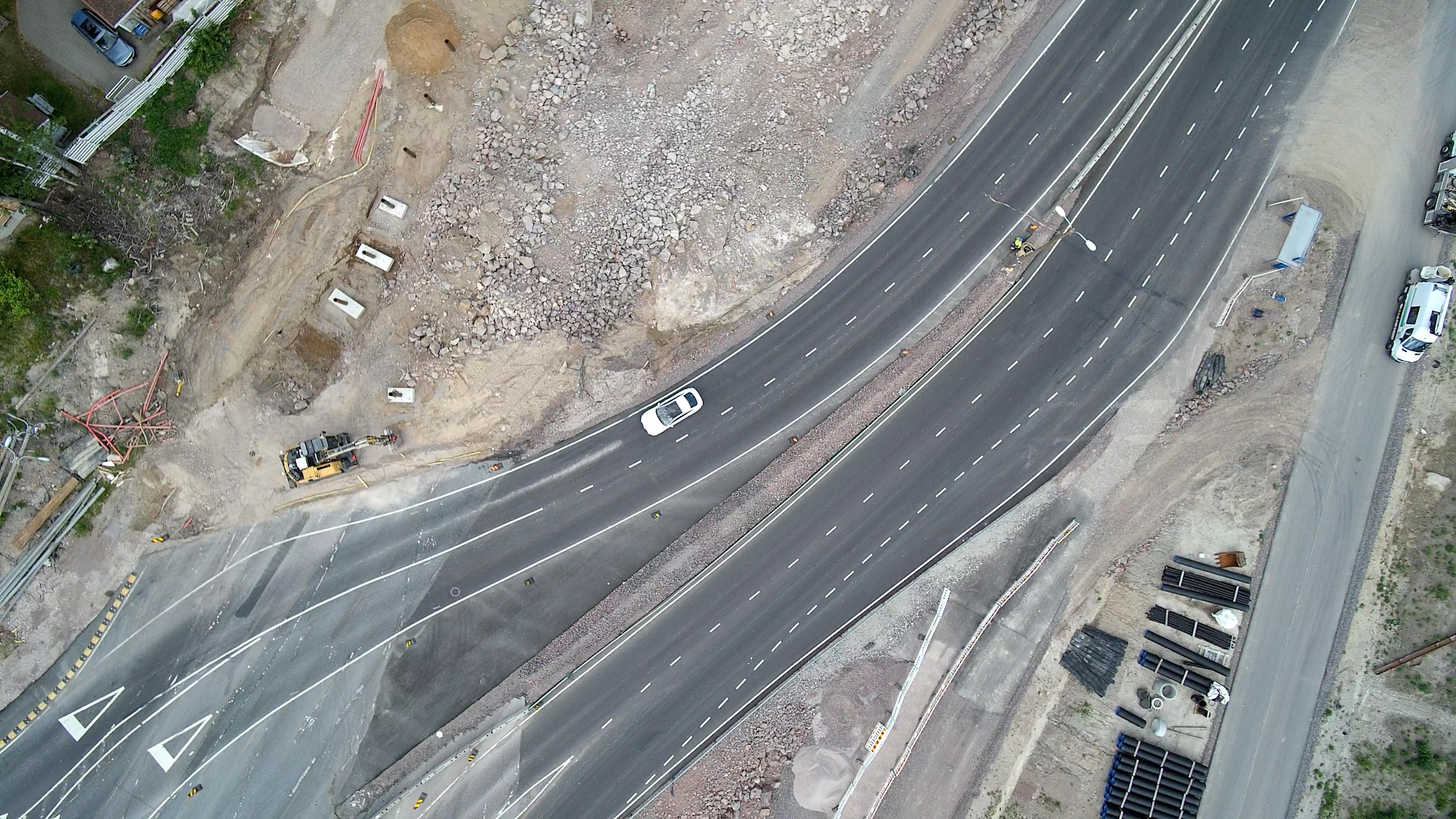 National road 4 set to be completed 22 weeks ahead of schedule
Our customer Destia's project National road 4 project started in 2018 and will be completed by 2023, the customer of the project is Finnish Transport Infrastructure Agency.
National Road 4 is improved between Kirri, Jyväskylä and Vehniä, Laukaa. Between Kirri and Makkarajoki river, the road runs in a new terrain corridor and between Makkarajoki river and the Vehniä multilevel interchange the motorway is in the current terrain corridor.
National Road 4 is constructed as a 2+2 road with a central barrier. In addition to the motorway, a parallel road is constructed for the entire section. (Destia.fi)
The work between Kirri and Tikkakoski has already crossed the halfway point. The biggest project of this summer is laying asphalt on different parts of the road. During the summer one third of this project has been completed.
According to project manager Jarmo Niskanen from the Finnish Transport Infrastructure Agency the construction of this road has gone well and progressed faster than planned. (Yle 19.7.2021.)
The road is set to open by 2023, but according to the project manager the road will be in use earlier.
"We are ahead of schedule, the new road will be open to traffic in June of 2022" Niskanen states.
According to Niskanen the contributing factors for this development have been great resources and contractors. One major reason has also been the modernization of design and construction.
Project plans have been created using 3D-models, which have been beneficial in furthering construction and following its development and execution according to plans even down to the millimetre.
"With model-based design we've saved about 22 weeks so around six months of loose ends have been cut which is also showing on the construction side as better efficiency" Niskanen says.
Read the original article from YLE here (in Finnish)
Book a Demo
Discover how Infrakit connects your entire infra project operations and drives value to every part of your business.