Infrakit user experience in Estonia from the owner's point of view
By Ingmar Aija, Infrakit OÜ
Estonian Transport Administration has been piloting for the third year with different BIM/CDE software solution. Infrakit cloud service is among them and has been in use every year in different projects.
There is a progress with every new pilot project. New ideas and methods are coming up on how to implement Infrakit into daily use and how to speed up the process with next projects.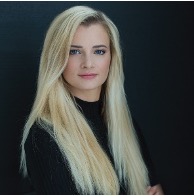 We have asked, Kadi Tuum who is the construction project manager in the Estonian Transport Administration, feedback on how they have used and what benefits they see in using Infrakit today and in future projects.
Kadi Tuum says that from the owner's point of view, it is very convenient to be able to record the problems that have arisen on the map with the route during the whole construction period. This makes it much easier to identify the causes of defects and resolve disputes during the warranty period.
Together with the site engineer we use the option to take pictures and insert notes on site using our phones or tablets. This option is convenient, later in the office you can immediately show the notes to the other parties on the map together with the image material and location, and if necessary, summarize and download all the notes. For example, we had problems with the quality of the lower asphalt surface. I asked the site engineer to register all the places in Infrakit with a picture, where the lower asphalt pavement had defects. After few years when the top asphalt might have defects, it's easy for me to inspect the site using Infrakit Field app to disassemble the situation that was at this particular location.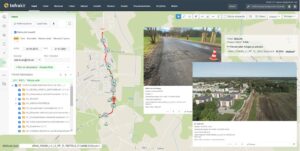 Viewing models in a simple environment is also a good option and is used by the site engineer to perform control calculations. This allows us to perform surveillance and controlling measurements in the same environment as contractors.
As a conclusion Kadi said that she would like to see Infrakit eventually as one common data environment (CDE) where whole project management can be done in one place. Today some of document management routines still need to be done outside of Infrakit. As the construction is still ongoing, they will make final conclusions in the end of the process.
Book a Demo
Discover how Infrakit connects your entire infra project operations and drives value to every part of your business.