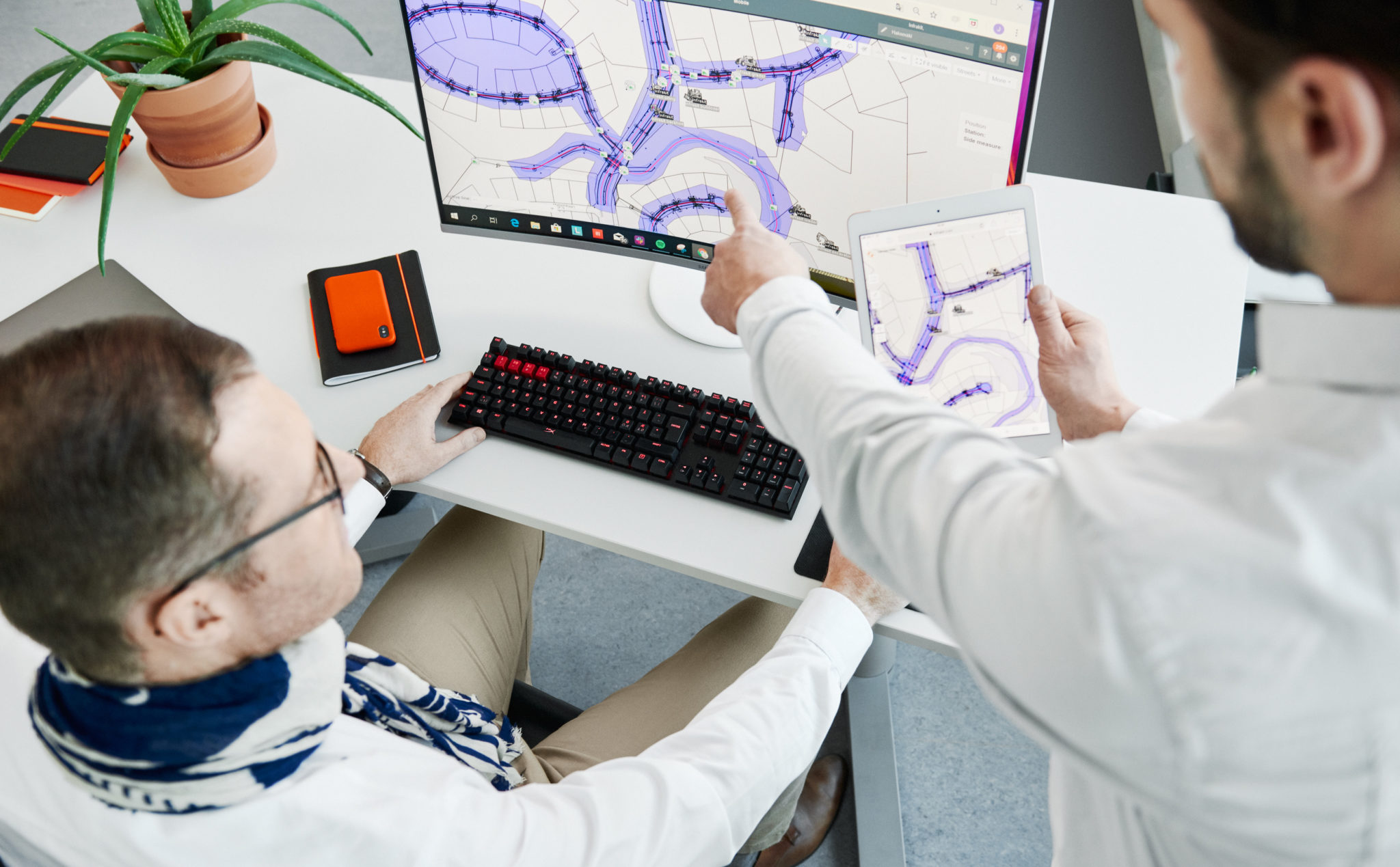 Infrakit enabling worksite efficiency – Watch the video
​The second Infrakit in action video has been released. By providing fast access to digital project data the Infrakit cloud boosts worksite efficiency. Forget about paper printouts. Infrakit visualizes up-to-date plans conveniently on your mobile device. Data is easily found, because georeferencing allows access to data that is close to your location.
3D designs, typically generated for machine control, can be visualized on field to enable 3D access to all workers, site supervisors, and everyone on the project.
When Infrakit is connected to external RTK sensor, application guides the user to correct grade and position in high accuracy. Collecting as-built data as you go enables remote monitoring of site progress and quality control.
Infrakit allows filling out preset PDF templates and sharing of document reports to whole project team in real-time. Powerful photo management with geotagging and alignment referencing assures all pictures are found later when needed for illustrations in project meetings and at later stage for project handover.
With Infrakit, site personnel have convenient access to the digital project content and are enabled for streamlined, real-time reporting of project status. Watch the video below.
Book a Demo
Discover how Infrakit connects your entire infra project operations and drives value to every part of your business.