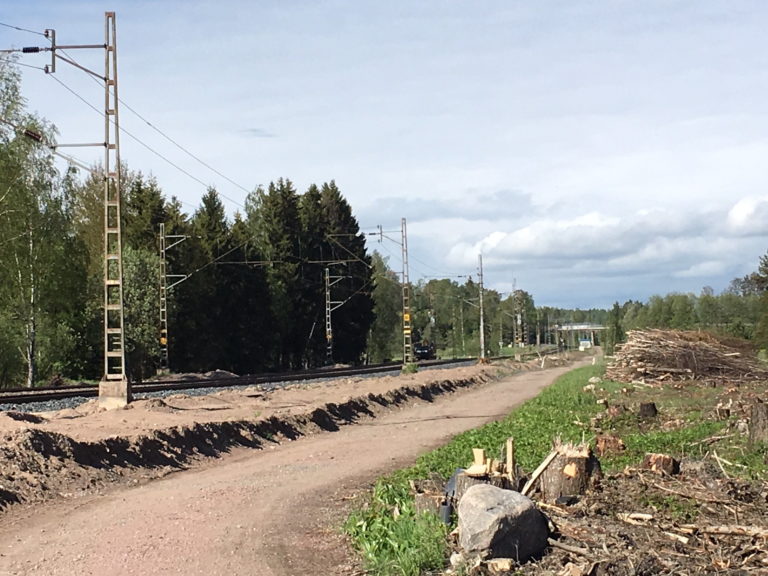 Improving the stability of Luoma railway embankment
"This is one of the Infrakit pilot projects to see how the program can be applied to railway projects. It took me a while to warm up to the idea, but now I definitely support it. The first project was the construction of a rail freight transport line on the western side of Kerava. At the time we used an external consultant. After hiring a 3D specialist a year ago, we were able to fully deploy Infrakit in our projects. We are also utilizing it in a project where we're constructing an underpass in Hanko and our experiences have been good," says Risto Lindroos from Risto Ajalin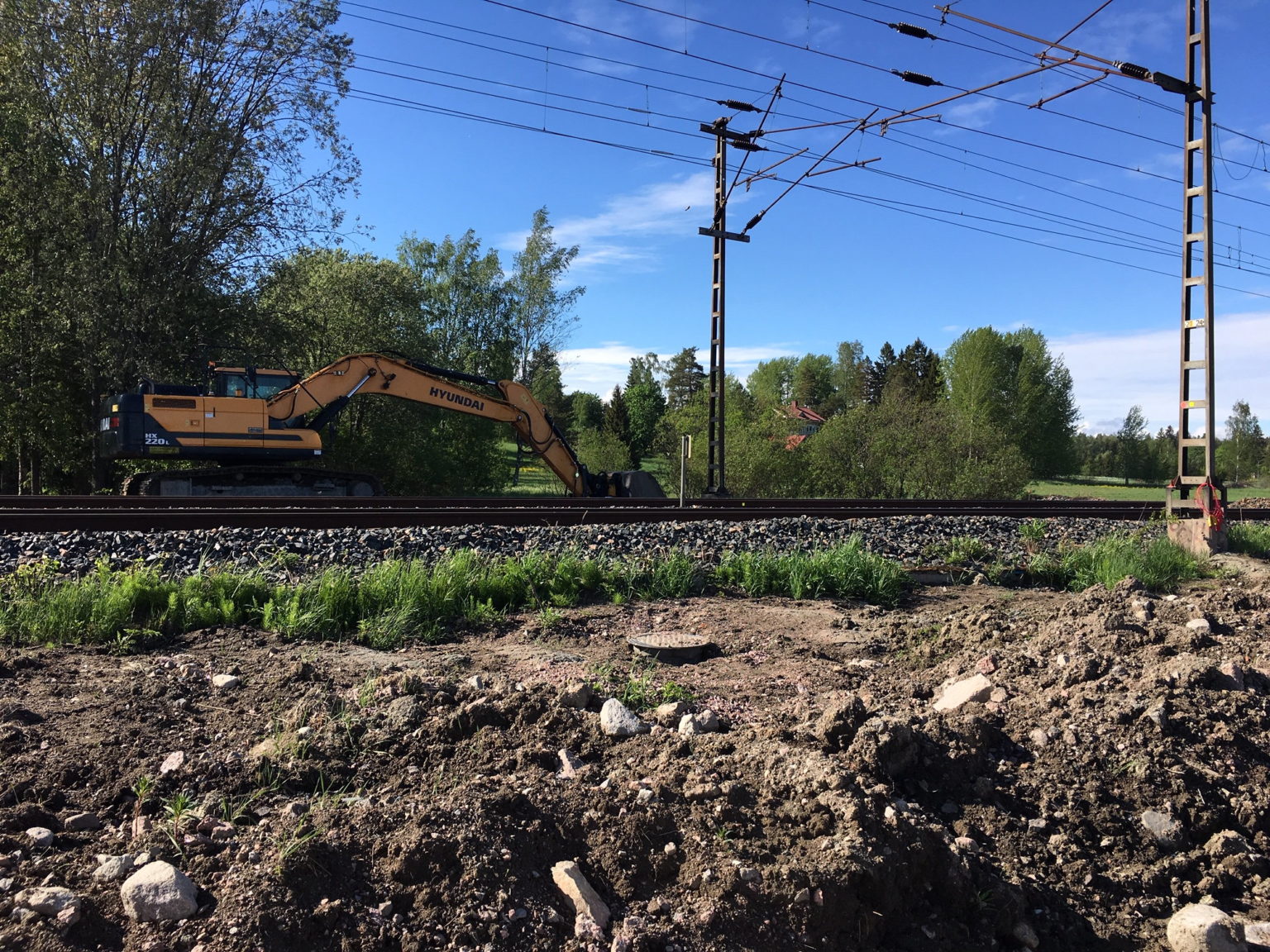 Starting point
"The process of improving the stability of the Luoma railway embankment started in October 2018 and will be completed by 31st of July 2019. The project includes improving the stability of the embankment by installing walls of interconnected columns and piping existing ditches, as well as improving drainage of the railway with soakaway drains and rainwater lines. We have carried out many similar contracts in the past. For example, we have participated in the construction work of several sites on the railway section between Salo and Turku. In connection with the construction work done on this railway section, we wrote new guidelines for stabilization work in cooperation with VR Track Oy and the Finnish Transportation Agency. The stability of the railway embankment in Luoma is also being improved according to these guidelines," says Contract Manager Risto Lindroos from Ralf Ajalin.
The project is carried out without removing the tracks and it entails making a stabilizing structure that prevents the railway from sinking. What comes to drainage, soakaway drains (= subsurface drainage made from rubble and coarse stone) are built to remove surface water from the railway structures and to lead it into rainwater lines.
Usage in the project
"We also use Infrakit as a photo bank and the foremen use the application on their phones to follow the construction on site in real time. All of our 3D equipment has been linked to Infrakit, allowing us to access all the information about what the machinery is doing and all the documentation information. The client also has access to the program, so they can use the information, too."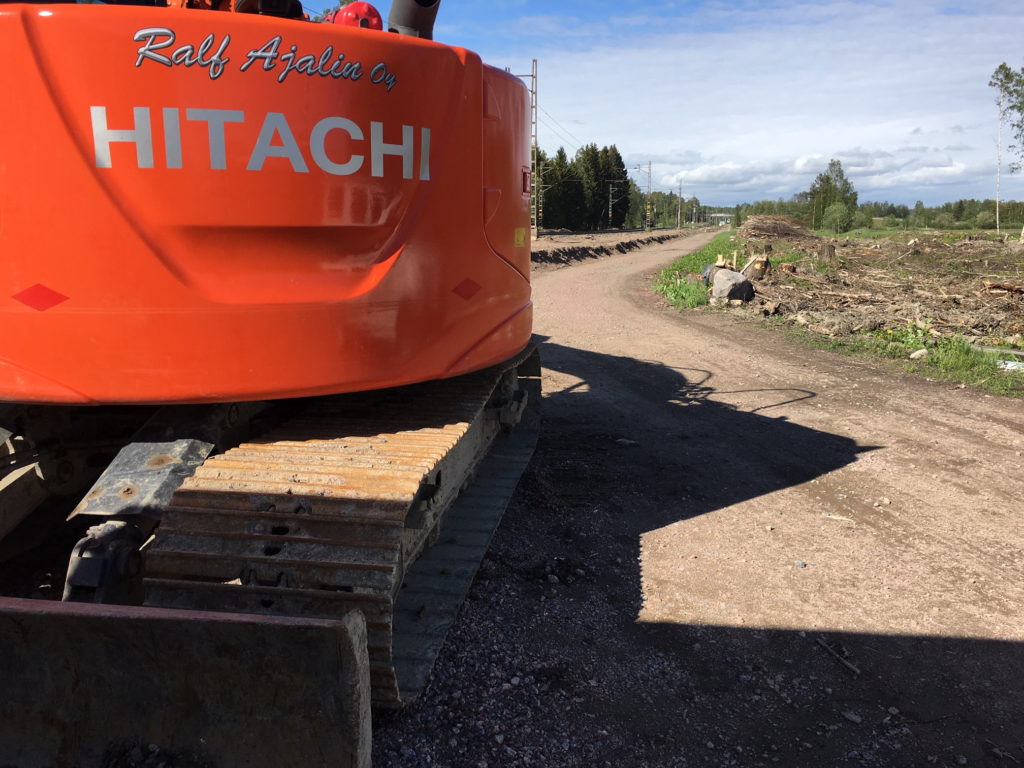 Benefits to the project
"Real-time access to the measurements and plans on the field is the main benefit of using Infrakit. It's also easy to pinpoint your own location on the field and to check things quickly.
Now that the system supports uploading of 3D images, more key information can be accessed directly on the field."
Difference to the past
"Previously we had to download a pdf and figure out how the plan is positioned on the field – compared to that this is a considerable improvement. I personally use Infrakit to position myself on prospective sites when we are drafting tenders for new projects. Even though the terrain has no markings, I know where we are supposed to build a bridge etc."
Would you recommend using Infrakit in similar projects?
"I would. You need to have a competent person dealing with the software deployment: a main user who is in control and saves all the basic data. If you don't have someone skilled in 3D, you miss out on the benefits. I would not give up Infrakit anymore – it makes our jobs so much easier", says Risto Lindroos from Ralf Ajalin.


Published 10.6.2019
Book a Demo
Discover how Infrakit connects your entire infra project operations and drives value to every part of your business.