What would it mean to your infra-projects if the staff, machinery and software all shared a mutual, easy-to-use map-based cloud platform? You would always have access to up-to-date situational information. You could utilize the information no matter if you're working on your laptop or Android device. You could also easily add to the project information with geo-and design-referenced images, measurements, documents and comments.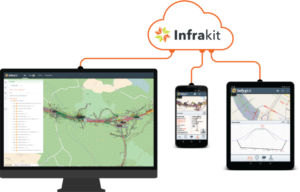 Digitization and cloud services have arrived to all infra construction sites no matter the size of the organization, processes they use, mobile device/survey equipment/machine control system preferences and that is because of Infrakit. Infrakit is a great example of using a cloud service to utilize digital information in a very traditional industry.
Infrakit improves collaboration by facilitating on a map project's all relevant information on your PC browser or mobile device. Our cloud manages to read and interpret all machine control system manufacturers' designs and measurements. Infrakit App was created for worksite use. You can view design maps and models uploaded to Infrakit easily on your Android device (coming soon for iOS!), and you will get real-time as-built measurement data on your smartphone or tablet. You can also add comments or take pictures to rise to the next level in data sharing and worksite communication efficiency!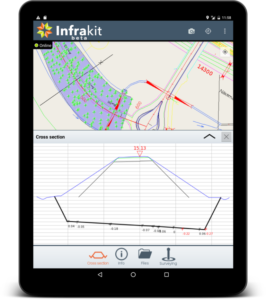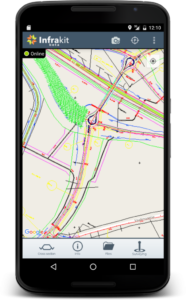 Using their Android tablets all survey personnel, work machine drivers and foremen utilize and create information, all of which is shown centralized on a map view and in real-time. In addition to the Infrakit web service, the App is a tool for foremen and surveyors, but it's also a handy tool for anyone who wants to be on top of the latest project information and be able to access real-time design- and measurement data.
You can read more from here and here.
We also have great App for Truck Tracking, read more about that here.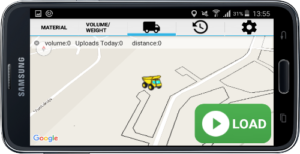 For more information and login information, please ask Pasi Joensuu (Pasi.joensuu@infrakit.com)
Book a Demo
Discover how Infrakit connects your entire infra project operations and drives value to every part of your business.