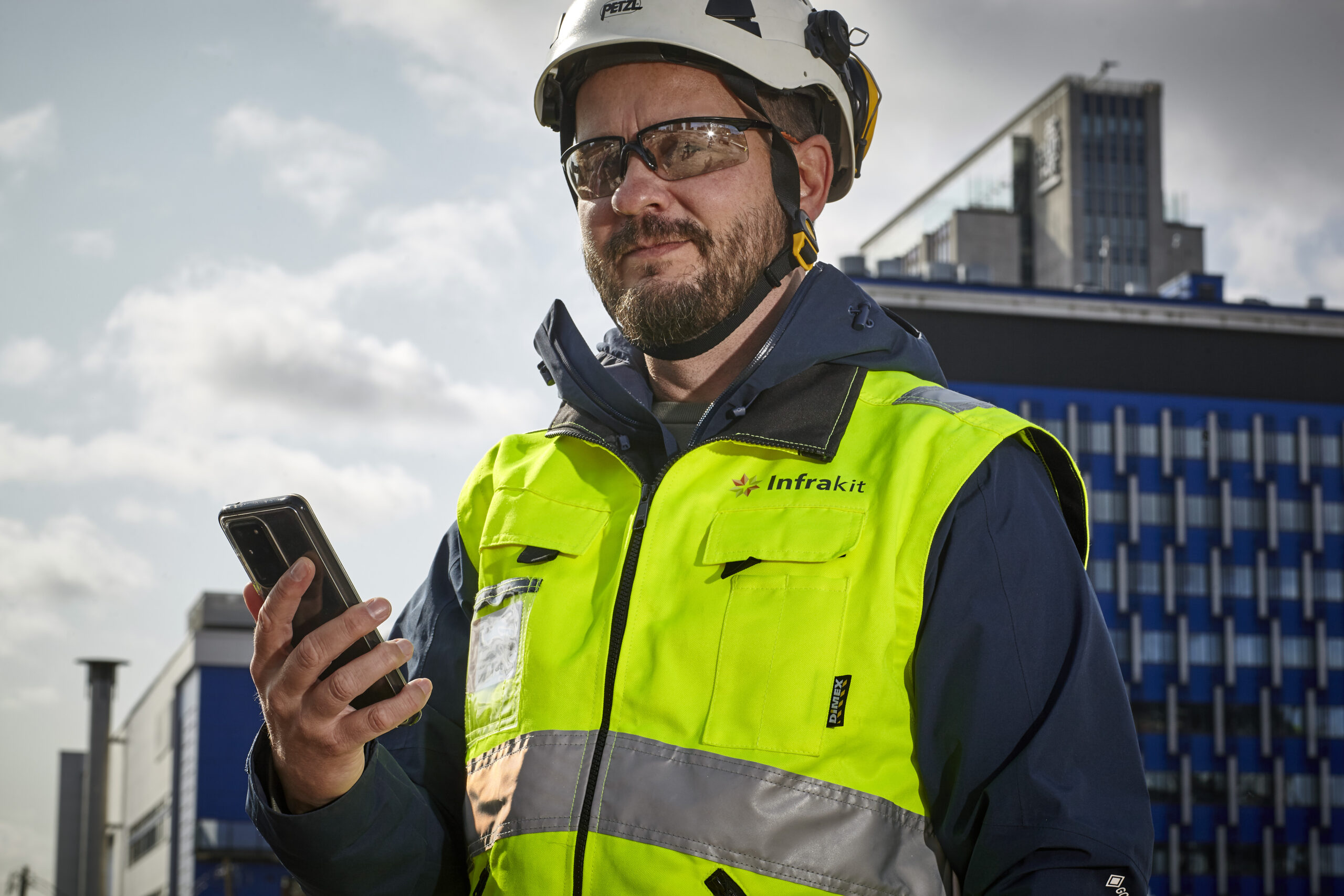 Hi Infrakit mobile app user, pay attention – Here is what you need to know about our new FIELD and SURVEY apps!
We have heard you. You have clearly not been satisfied with our Infrakit FIELD app, especially on Android devices. You as users and we as developers as well, want it to be a nice and smooth app, which helps you to do your work. (Note: These changes informed in this blog are only considering Android devices, if you are using iOS, you can skip reading this and continue your day!)
To make that smoothness and niceness possible, a while ago we made a decision to reconstruct the FIELD app completely, according to your needs. That process required us to acknowledge, that there is a strong differentiation within the user needs of the app. Some of you needed it for surveying purposes with integrations to GNSS equipment to take points, but some of you needed it rather for taking photos and managing project information.
We saw these different worlds in one app being an impossible combo to keep it simple and intuitive for all. It's like having Food delivery and Social media platforms in one… Just too complex. Thus, we decided to take action, renew ourselves, and separate the app into two. From now on, there will be two apps, Infrakit FIELD, and Infrakit SURVEY. Now, I bet you are wondering "What are they then about, which one should I have?". Do not worry, you have the right questions, and this blog can provide you with the right answers!
Infrakit FIELD vs. Infrakit SURVEY
After thinking about the difference for a while, it will seem obvious: Infrakit SURVEY focuses on surveying purposes and making it easy; Infrakit FIELD, on the other hand, focuses on being the project information management tool to be used in the field with your mobile phone.
The new Infrakit FIELD will be a completely redesigned version to be downloaded, whereas the Infrakit SURVEY will be staying as "the old Infrakit FIELD app" as long as we have gone through the rebuilding of it (yea, we are going to rebuild it as well!)
So, if you want to use GNSS devices to make log points transfer to Infrakit, Infrakit SURVEY is the one for you.
If you want to take photos, upload them to Infrakit with geolocation, visualize project information on the map such as models, or manage documents, the Infrakit FIELD app will be designed for you.
Now that the difference and what you have to do are elaborated, it is time to introduce the new Infrakit FIELD app core functionalities for you!
Infrakit FIELD -> Photo taking & management on site
Infrakit FIELD -> Visualize and check project information on FIELD
As mentioned earlier, the Infrakit SURVEY app will have the functionalities of the "old Infrakit FIELD app", just under the new name, so we will not present them at this stage, but during 2024 when we aim to do the reconstruction!
For more app-using instructions, go check out our manuals from Knowledge Base!
Book a Demo
Discover how Infrakit connects your entire infra project operations and drives value to every part of your business.