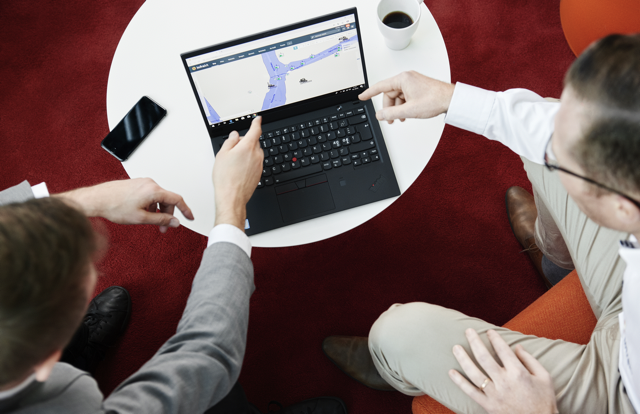 Welcome the new

Infrakit

version with configurable as-built imports

!
Have you noticed these release blogs are appearing more often… Hats off to our R&D team! Even more impressive is that regardless of the speedy release intervals, our developers have still carried out remarkable new features and improvements for you in the new version once again. I bet you agree, it is a good to give a moment of appreciation to where it belongs, but who less often gets the credit! *Clapping hands together* Without further ado, let us have a quick glance on what are the highlights in Infrakit 3.8.3!   
C

onfigured

a

s

-builts

in the heart of the Construction CDE

 
Commonly in construction projects, there can be tens or hundreds of data sources for as-built measurements. From machine operators on their grade control systems, surveyors measuring with RTK GNSS and total stations, foremen and supervisors with their grade checking tools to name a few… the amount of data sources and its distributed fashion across many sub-contractors may be overwhelming for quality engineers trying to aggregate the big picture. Not to mention how important this data is for quality assurance of the project and conducting handover to owner. 
That is precisely why we focused on developing our as-built importing function, to support configurable import where you can drop your local ASCII data sets from any imaginable shape. This way, you can collect all as-built data into Infrakit, having it as a single source of truth. The collecting process of as-built data made seamless!
Check out how to use it via the video!
Seamlessly enjoyable photo preview in

the

map page



Isn't it just lovely when something functions so smoothly, it feels connected to your mind… Well, the photo integration on our map page is approaching that state certainly. Floating and movable photo preview, edit button in the palm of your hand, interactive map when changing the photo -> The map centers right where the photo location is! 
Milk cartons with caps, screen unlocking with facial recognition, Infrakit map with interactive photo previews… These kinds of "minor-looking" improvements are often underrated, as they at the first glance do not seem important, but you will find them soon enough making your life so much easier, one improvement at a time!  
3D

BIM viewer

improvements… again!
3D improvements again?? Déjà vu... Did we forget to edit this chapter from the last couple of release blogs? No, we did not! We just improved the 3D view so much once again, that it must be highlighted, as you can now filter as-builts in the view just as in the 2D. Also, you can check surface elevations and coordinates from the 3D models, so no need to run to 2D side anymore for that either.  
Thought buzzing around 3D BIM Viewer improvements, it is worth mentioning that we also improved viewing of 2D models drastically, especially IFC's, so check them as well!
 Check the more in-depth list of new features and improvements of this version from our Knowledge Base
Book a Demo
Discover how Infrakit connects your entire infra project operations and drives value to every part of your business.