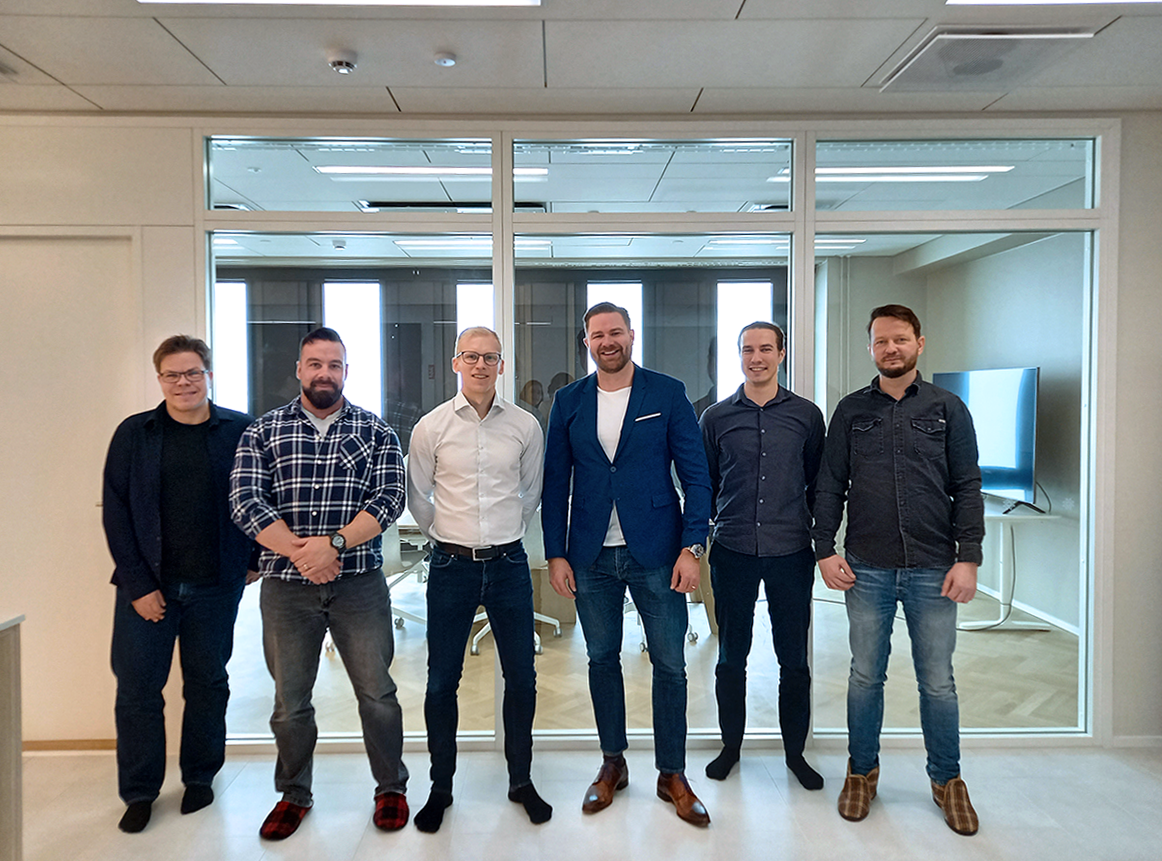 Services team – who we are and how we can help
Services mission is to make sure our customers succeed in their infra projects. This happens through development projects, training and customer support. We help where the work is being conducted and take the action from project management to the work site where the infra construction "tough guys" take plans and bring them into fruition.
The best way to create new action models and develop the infra industry is practical development projects. The work being done in these projects makes sure that you can measure the benefits as soon as the work is completed. We have used this approach and model in over 30 projects at Infrakit between 2019 – 2021. So far, the NPS (Net Promoter Score) has been 100 % and the results been exceptional. A special thank you for our active customers and our talented and committed team.
Ilkka Tieaho
I followed my dad's footsteps and got my education from The Helsinki University of Technology (current Aalto University) and graduated with a M.Sc. Construction Engineering and Infra Design. Most of my free time is spent with my family, which is currently being dominated by my two-year-old son Toivo. My wife and I do CrossFit together when possible. In general, everyday life with my family and friends is close to my heart.
How I help the customer
I run the Services team. I started putting together this team in the fall of 2019 with the goal of having a team with practical experience in design and construction at infra projects. Now we have a team and my responsibilities these days include developing Services and leading projects.
In the last eight years I've run over 60 development projects. Through these I've helped customers, companies and organisations develop infra design and construction on site and in practice. My current work at projects is based on this experience. I have a team of experts as support, with whom we are taking our development projects to the finish line task by task.
Mikko Siivola
I have a B.Sc. in Land Surveying from Lapland University of Applied Sciences. I'm originally from Sodankylä and these days I live in Vantaa with my family.
How I help the customer
I'm a Customer Support Lead, so I run the support services. My team consists of me and two others. I can help with pretty much everything and everyone, throughout the project lifecycle from construction worker to project manager. I'm also in charge of the FIELD application and its development.
Tero Maijala
I have a B.Sc. in Land Surveying from Lapland University of Applied Sciences. I live in Tuusula but I'm originally from Rovaniemi. I like to do various sports like skiing, running and swimming on my free time.
How I help the customer
I've been a user of Infrakit since my days at Destia, I was involved in its development so I have practical experience that I can bring to the customer. I help our clients succeed in their work. I'm a surveying specialist and besides knowing model-based processes thoroughly I'm familiar with machine control systems as well. Digital handover and data management is what I'm good at.
Olli Planting
I'm a Civil Engineer from Oulu University of Applied Sciences. Originally from Sodankylä but now I live in Oulu. My hobbies include fishing, cooking, biking and I enjoy spending time at my cabin.
How I help the customer
My specialities include infrastructure design, data modelling and project data management. I have experience in development manager's tasks and coordinating collaboration between partners in big construction projects. Developing design and construction quality assurance is close to my heart.
Manu Marttinen
I'm a Civil Engineer. My family is a big part of my free time, I have a son, who's almost one and just started walking. I attend floorball games as a referee and I do CrossFit to keep fit.
How I help the customer
There's a lot of investigative work to figure out the information needed and how to produce it. We set goals and aim to figure out how to meet them. Our goal is to make sure the entire organization and projects' lifecycle understand why and how things operate. I challenge the customer so that we can reach the best possible result. I'm extremely familiar with the infrastructure industry processes. In development projects for example I'm in charge of data management tasks. I make sure our customer succeeds with Infrakit.
Samu Karlsson
I'm a BIM Manager in the Services team. I graduated from Aalto University with a Master's in Geo and Rock Construction. My 20-year career consists of various rock construction and machine design tasks both in Finland and abroad. On my free time I enjoy travelling, spending time outdoors, music and photography.
How I help the customer
I create value through support and product development. I'm very design-based with design programs as one of my strengths, I help designers utilize their materials in Infrakit. Some programs might have issues with visibility, so I help with the interface. My role also includes clarifying customer processes through instructions and training, so that our customer gets as much out of as possible both in Finland and abroad.
Our team is connected by our great values – the team is composed of team players, with a true desire to help our customers forward and ambition to develop the infrastructure industry. All team members have extensive practical experience working at infra projects both in design and construction.
Book a Demo
Discover how Infrakit connects your entire infra project operations and drives value to every part of your business.