Samu Karlsson joins Infrakit as a BIM Manager
Hello everybody! My name is Samu, and I have worked as a BIM manager in the Services team since the start of February. I have a Master of Science degree in Geoengineering from Aalto University. The focus of my studies consisted of rock and foundation engineering with additional geology and geophysics studies on the side.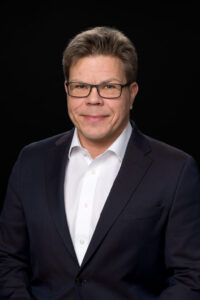 I have an extensive soon 25-year history of working in both civil and mechanical engineering industry. While living in the USA for 8 years, I worked for Metso Minerals at the North American headquarters. I supervised a team of engineers responsible for the design, parametric 3D-models and manufacturing drawings of crushers, screens and conveyors for quarries. I provided both internal as well as international training for implementation of advanced modelling techniques and oversaw development of new methods for producing quality deliverables.
After returning to Finland, I worked nearly 9 years at A-Insinöörit in a department specializing in tunnels and underground structures. In my position my expertise was managing BIM development and organizing team and project support related to design and modeling issues. I am a well-versed user of several software packages. In addition, my duties included writing of manuals, offering hands-on training and refining information management processes.
In my free time my wife and I enjoy exploring the world and spending time outdoors. I enjoy travelling, hiking, photography and music in various forms. I recently rediscovered and reignited my passion for playing guitar.
At Infrakit my duties include product and process development, customer support, improving data transfer between design applications and involvement in international operations. I am immensely excited to work with a team of seasoned experts with a passionate drive! I am convinced that we have a platform and provide services that enable collaboration between infra professionals in a way that will ultimately reform the landscape of infra construction – worldwide.
Book a Demo
Discover how Infrakit connects your entire infra project operations and drives value to every part of your business.