Promotion of Adriatic Almanac for Civil Construction
Infrakit participated in promotion of regional Almanac for year 2015/2016.
The Almanac – PUT plus – is becoming popular in ex-Yugoslavian markets, because it is one of its kind. It is good mix of academic, professional and commercial texts. Structure of the almanac is a combination of a magazine and a catalogue. Introduced in this issue are some of the biggest companies from the civil engineering sector in the region.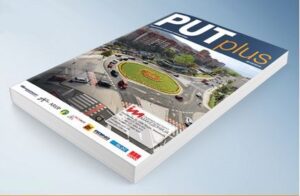 Infrakit introduced itself with article spread over three full pages. Concerning a small initiative about new technologies in Balkan civil construct sector, we consider that it was important to participate in the almanac, too. We explained the benefits of Infrakit application as a part of BIM platform, and passed knowledge about advantages of 3D guidance machine control systems and how Infrakit helps out every participant in construction process.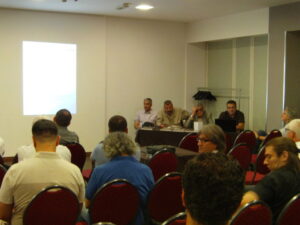 Event took place on 24th of July in Park Hotel in downtown Belgrade. We had a chance to meet all the event participants, consisted mostly from the representatives of the companies introduced in the almanac. We made contacts, gave out our promotional material and arranged further meetings with some of them. All in all, my impression is that guests also wanted to get to know each other since there is no big regional association gathering for civil engineering market, promotion was a good event for networking and we made valuable contacts there.
Although almanac has about 300 pages, it is easy to browse through and interesting to read. About 60 regional companies from civil construction sector took part in this second issue of the almanac, some with advertisements, and some with academic columns. The number of road and railroad construction companies is significantly higher in this issue than before. Almanac is very welcomed as a way to make up lack of communication and big events from the field in the region.
You can read the PUT Plus article here (in Serbian): PUT Plus – Infrakit
Book a Demo
Discover how Infrakit connects your entire infra project operations and drives value to every part of your business.