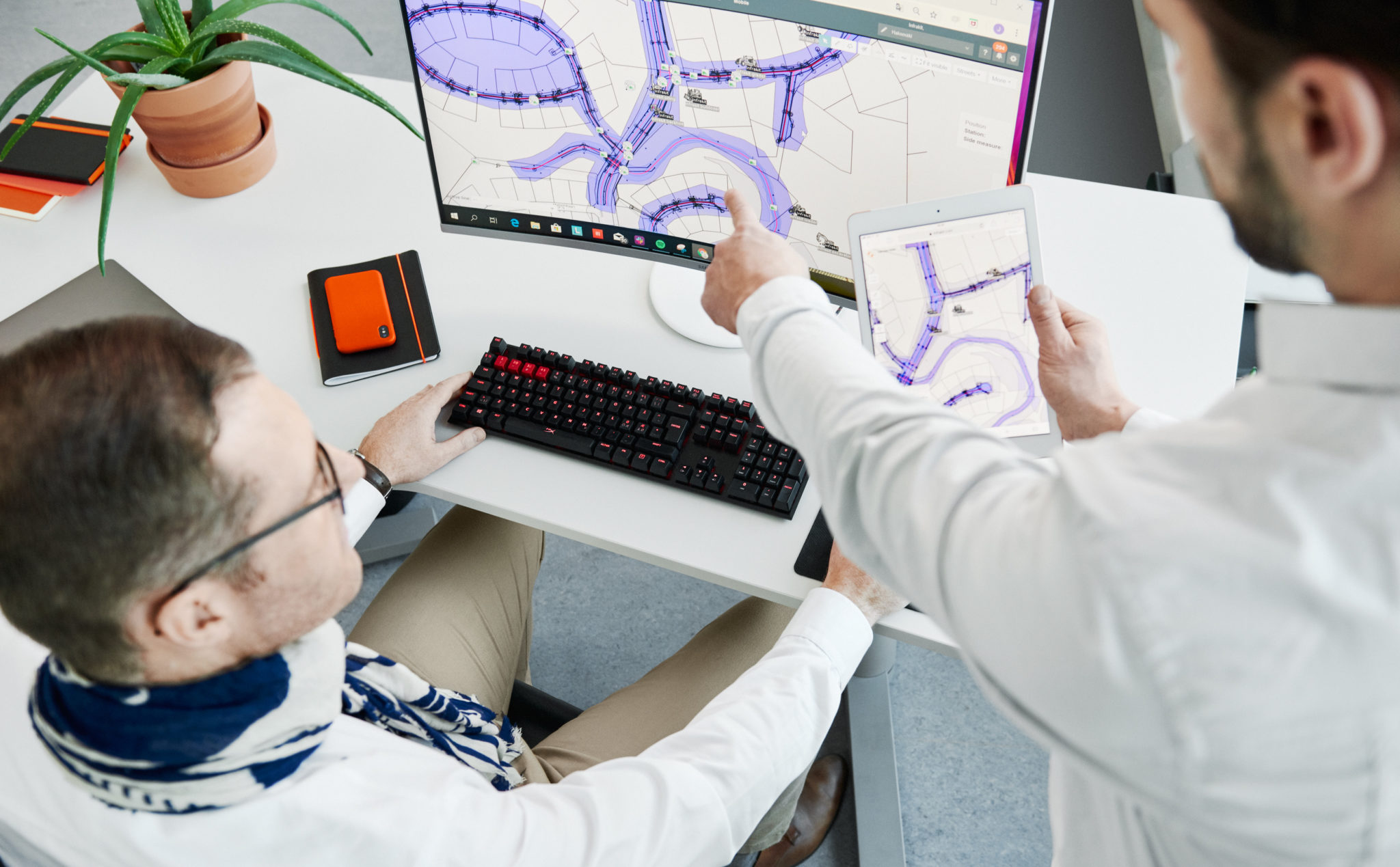 Infrakit 3.8.1. is out, and here is what you should know

about it

!
We are delighted to have the

Infrakit

version 3.

8.1.

up and running.

There

are some great

new features

for

you to have a seamless experience in your daily work using

Infrakit

. We gathered the three

most

important

highlights for you

to quickly

grasp on

, what the new version holds and

how it will make your life

at the site

better

!

 
Brand spanking new

IFC models on m

ap

 
It is unfortunately true, that many times 3D rendering is waay too complex to manage, especially on mobile over a bad network. Therefore, we are super happy to bring the new IFC Outline generation for you, which enhances the mobile experience! 2D rendering is important especially on mobile, to avoid complexity and long waiting times. With the new version and reparsing, you will have a collaboration model in 2D, earthworks, and structures in one view. Easier and faster than ever, right?
Supercharged communication with new annotation tools
Communication with the new annotation tools for Saved views is made easier than ever. Internally they help you for example sharing agendas in site meetings, showcasing risks and traffic plans, or requesting information from designers, externally you can share traffic arrangement information. 
The power of Saved views is greater than ever, and that power is in the palms of your hands! 
A new era of Security

– SSO Login

 
Managing your project information in Infrakit is now almost as safe as keeping your gold in Fort Knox… Now it is time for you to call your organization's IT gurus and tell them to connect your organization's Azure AD to Infrakit!  
Why? You know better than anyone, that it is everyday life on a site where subcontractors are coming and going, and project staff changes. With Azure AD connection, data security is ensured with an up-to-date user register that automatically syncs up with your organization's register. 
See in-depth list of new features and improvements of version 3.8.1. here 
Book a Demo
Discover how Infrakit connects your entire infra project operations and drives value to every part of your business.