Meet us at InterGEO in Frankfurt!
Infrakit is going to participate again at the InterGEO trade fair that is held in Frankfurt this year. Land surveying companies will gather in the trade fair center of Frankfurt on 16th – 18th of October where they will be showcasing the newest software, methods and tools in the field. You will find us in the exhibition hall 12, section 12.0C.002. You're welcome to meet us!
You can also book a meeting with us in advance by sending e-mail to jenni.piela@infrakit.com or by calling to + 358 40 8380644.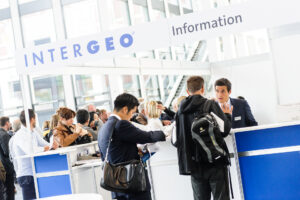 Book a Demo
Discover how Infrakit connects your entire infra project operations and drives value to every part of your business.