Meet Our New Sales Director of Web Sales, Toni Lahtinen
I strongly believe in the destiny. Therefore, it feels like my previous positions have prepared me for my current role at Infrakit. After graduating from the Helsinki University of Technology in 2005, I got first job as a purchase engineer and then as a service engineer in Metso Automation. A few years later I was promoted as a Service Manager in Metso Endress+Hauser Finland. Metso Endress + Hauser was a joint venture between Finnish Metso Automation and Swiss Endress + Hauser. The company was a very unique combination of family owned Endress+Hauser and stock listed Metso Automation, which both were market leaders in their own business fields. Both business cultures had own benefits and I think our Managing Director was able to combine them both in a very delicate way.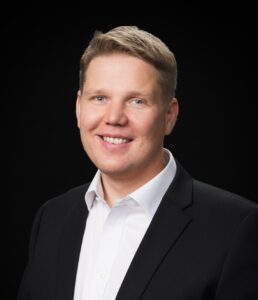 It was a good start for my career. You learn a lot when you work in the customer interface in the multinational matrix organization, with the leading products and services of your own field. I feel very privileged that I got a change to work in such an environment and responsible role almost right after graduation. Working life is continuous learning, but the personal growth has been easy to build on that strong foundation. Therefore, I will always be thankful for those skilled colleagues and clients I got to work with during that time. I learned a lot from them.
In 2013 I experienced a crisis in my working life. First our highly respected and beloved Managing Director suddenly passed away, and right after that big changes happened. That made me think thoroughly the principles and values involved in work. We spend at least half of our waking hours at work – what if the end comes suddenly? My conclusion was that it is the journey which is worth of enjoying not only the target. I believe that back then I took my first step towards Infrakit.
I decided to join Sintrol Oy as a sales director. Sintrol is a family-owned company that sells products and services to the process industry, NDT solutions and the world's leading dust measurement solutions. Sintrol was very flexible employer, had strong business in the background and I enjoyed my time there. All the elements for the pleasant working life was in place. So why did the journey continue towards Infrakit? I think it was because I needed new skills.
Over the years, I have made friends with many people who are more or less marinated entrepreneurs. All of them have a strong vision why their companies exist. They are also very flexible and dedicated. One of those people is Teemu Kivimäki, the founder of Infrakit. Maybe I became a like, but entrepreneurship had always been also something worth trying for me as well. I just never really had a chance to do it before. Thanks to Sintrol I got the change and I had a vision about digitalization.
I founded the company, eqTAG Oy, with five other people. Our target was to make the best SaaS based software for the Field service management for the small and mid-sized customers. For us it was obvious that the digitalization of field service processes would take place globally in the near future.
Four and half years later, after founding the company, we can say that the obvious became reality very quickly in our target market. Today the digitalisation level of field service processes is very high, regardless the size of a business. Therefore, the Corona came at the right time for us. It forced us to stop running and gave us time to think. When we started our business, our vision was to become the global and best system supplier in our field. Would it still be possible? What were the conditions in 2020?
When creating something new, there is always only limited time when the door is wide open for the success. Frankly, the momentum was gone. The reality was that within a few years the business had seen a tremendous change. There were many similar SaaS solutions available. Too many of those SaaS providers had also been able to raise millions of investor money and had tens of thousands of users already. But the thrill was still there and when one door closes another opens. It was time for Infrakit. My personal journey to Infrakit was needed that I could better understand how to digitalize complete industry processes and to get the needed skills to serve customers better.
Joining Infrakit feels like coming back to the roots, but with the boosted skills. The circle has closed. Here I am working again in the company which is the technology and market leader and has a very unique business culture. — Toni Lahtinen, Sales Director of Web Sales
Infrakit is a phenomenal company and has a groundbreaking service. It has revolutionary impact on the development of model-based construction, which plays significant role in the digitalisation of whole infrastructure construction business. Joining Infrakit feels like coming back to the roots, but with the boosted skills. The circle has closed. Here I am working again in the company which is the technology and market leader and has a very unique business culture. No wonder that I am as excited as I was back then in the early years. Digitalization and model-based construction is happening now in the infrastructure business. I am really happy to be part of the journey and looking forward to work with our customers.
Book a Demo
Discover how Infrakit connects your entire infra project operations and drives value to every part of your business.