Makin' machine control systems connected to Infrakit

Infrakit cloud platform and Makin' machine control systems unveil an integration. Infrakit enables general contractors to integrate all project field equipment on one platform, with the integration adding Makin machine control systems in to the mix. Infrakit is a solution for connecting work machinery, field equipment and personnel on a single platform for more efficient construction, better quality, real-time accessibility of project data and cost savings, for optimal efficiency for contractors.
The new solution creates a flow of communication between Makin' machine control systems and Infrakit cloud providing a dynamic consolidated construction project overview delivering optimal efficiency for contractors. Design models distributed from Infrakit will be distributed to Makin systems on the project while also fetching back data from the machines in real time. "We are excited to see Makin join the Infrakit integration ecosystem. Many of our customers have been very eagerly waiting for this integration to be finished and to get their Makin systems online.", comments Teemu Kivimäki, CEO and Founder of Infrakit Group oy.
"By integrating our Makin systems with Infrakit we provide great additional value to our customers working on larger projects with mixed fleet, allowing them to use one single management interface.", comments Sten Kristensen, CGO at Makin as.
Infrakit is an industry-disrupting digital platform to increase infrastructure construction productivity. We are driven by the goal of a sustainable infra industry – while offering 20% savings in total project costs. Our customers include the most advanced construction companies and infrastructure owners in the world. We have been helping our customers to digitalize their infra projects since 2010 – over 30 billion dollars of infra-assets has been built with Infrakit in more than 2000 projects in 11 countries.
Makin – the Scandinavian machine control supplier and makers of a market leading systems for heavy construction. We strongly believe in being close to our customers and work in an agile environment to meet the fast technology development in the segment. Ease of use, and simplicity with highest customer value is a primary goal. Makin' 3D has the market's most friendly user interface, quick loading of all the project files provides a great overview and overall, the sharpest hardware on the market enables precise and fast task execution with machines. With Makin' Cloud, contractors can efficiently collect, filter and export all of the project's as-built data, e.g., point logs. The success of our customers is our success – it is in our DNA! We shed no means to maximize uptime of your systems. Makin cooperates with the leading suppliers of construction design software and handles the most common file formats in the machine control industry.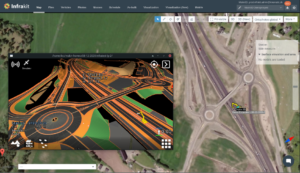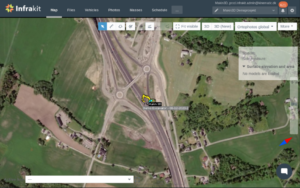 For further information please contact:
Teemu Kivimäki, CEO and Founder, Infrakit Group oy
teemu.kivimaki@infrakit.com
Sten Kristensen, Chief Growth Officer
sten.kristense@makin3d.com
m: +45 3177 9225
Published: 3.3.2021.
Book a Demo
Discover how Infrakit connects your entire infra project operations and drives value to every part of your business.