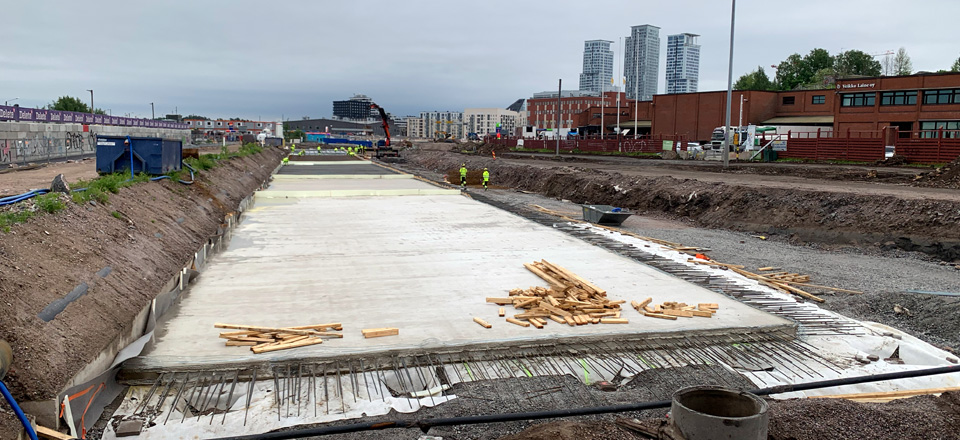 Kalasatama-Pasila project – a major step towards a zero-emission construction site
Organizational-level emission targets are becoming somewhat commonplace in the infrastructure sector. However, taking concrete, significant steps to achieve these targets is something we've had to wait for.
High-level carbon neutrality targets can materialize only when the means to reduce emissions are developed through actual projects.
A major step towards carbon neutrality
Destia, the main contractor of the Kalasatama-Pasila alliance project in Helsinki, has taken the major step from ambition to practice, together with the project's sustainability team.
In cooperation with other project partners, Destia is now piloting production-data-based emissions monitoring, which will not only allow more accurate and higher-quality emissions verification but also a lighter process for generating monitoring data.
From estimating to verifying emissions
In the future, emissions can be better optimized by verifying them. This optimization requires measuring, and will ultimately allow us to reach the carbon neutrality goals set for the construction of infrastructure.
We've increased our focus on developing solutions to help achieve carbon neutrality targets. One part of this commitment is developing production-data-based emission monitoring systems.
Book a Demo
Discover how Infrakit connects your entire infra project operations and drives value to every part of your business.