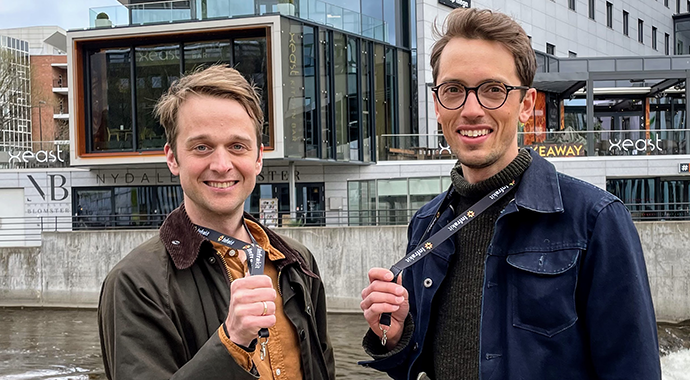 Introducing Morten Westergård as Head of Services in Norway
Morten Westergård joined Infrakit in August as the Head of Services in Norway, he has now been with us for seven months. We interviewed him about his background and expectations for the future.
Can you tell us a bit about your background in the industry?
I have a Master of Science degree from The Royal Institute of Technology in Stockholm. I have a background as a design and lead engineer in railway projects at the consultant side based in both Gothenburg and Oslo. I have had the opportunity to work with earthwork modelling of the high-speed railway line "East Link", and the construction of the big railway tunnel called "The West Link" under Gothenburg. In Norway I have worked with ERTMS Civil Works for Bane NOR the last couple of years.
Why did you want to join Infrakit?
Joining Infrakit felt like a unique opportunity. To be able to join a technology company at this stage of the digitalisation of the infra construction industry is truly inspiring. Personally, it is motivating to work with the industry in another way than I did before. Being a technology provider like Infrakit makes you help both small and big contractors and owners in their daily business.
What are you looking forward to the most in the future?
It has been an intense and very inspiring start here at Infrakit. Providing expert services to our customers seems like an appreciated way of helping them implementing model-based construction. Response in the market has been good.
What do you enjoy doing on your free time?
I like orienteering, like a lot of our colleagues.
Book a Demo
Discover how Infrakit connects your entire infra project operations and drives value to every part of your business.