Year 2020 was a challenge. With limitations to traveling and meetings, and some construction sites delayed or even closed down, we all had to figure out new ways to do business, while staying safe.
I'm extremely proud of our customers like Skanska, Veidekke and Kreate, who were able to deliver projects ahead of schedule and below the estimated project budget even in these challenging conditions.
Two of the definite highlights of the year are the Tampere Tram project in Finland, which was completed 26 MEUR below budget (1) and Veidekke's E6 Arnkvern-Moelv in Norway which was opened 8 months ahead of schedule and 15-20% below original budget (2).
During the year, our team grew to a total of 40 construction and SaaS professionals working in 9 countries. We remain committed to our mission to help our customers succeed. With Infrakit, the construction works can proceed efficiently and safely.
Our vision is a sustainable infra-industry, and we continue working towards this goal in year 2021!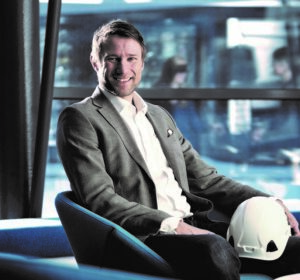 Teemu Kivimäki CEO and founder
(1) https://www.kauppalehti.fi/uutiset/tampereen-ratikan-kiskot-ovat-viimeista-metria-myoten-valmiit-ja-arvion-mukaan-se-kustansi-26-miljoonaa-euroa-ali-tavoitteen/7a15105f-f768-4310-bd55-0c82c09d7662
Book a Demo
Discover how Infrakit connects your entire infra project operations and drives value to every part of your business.