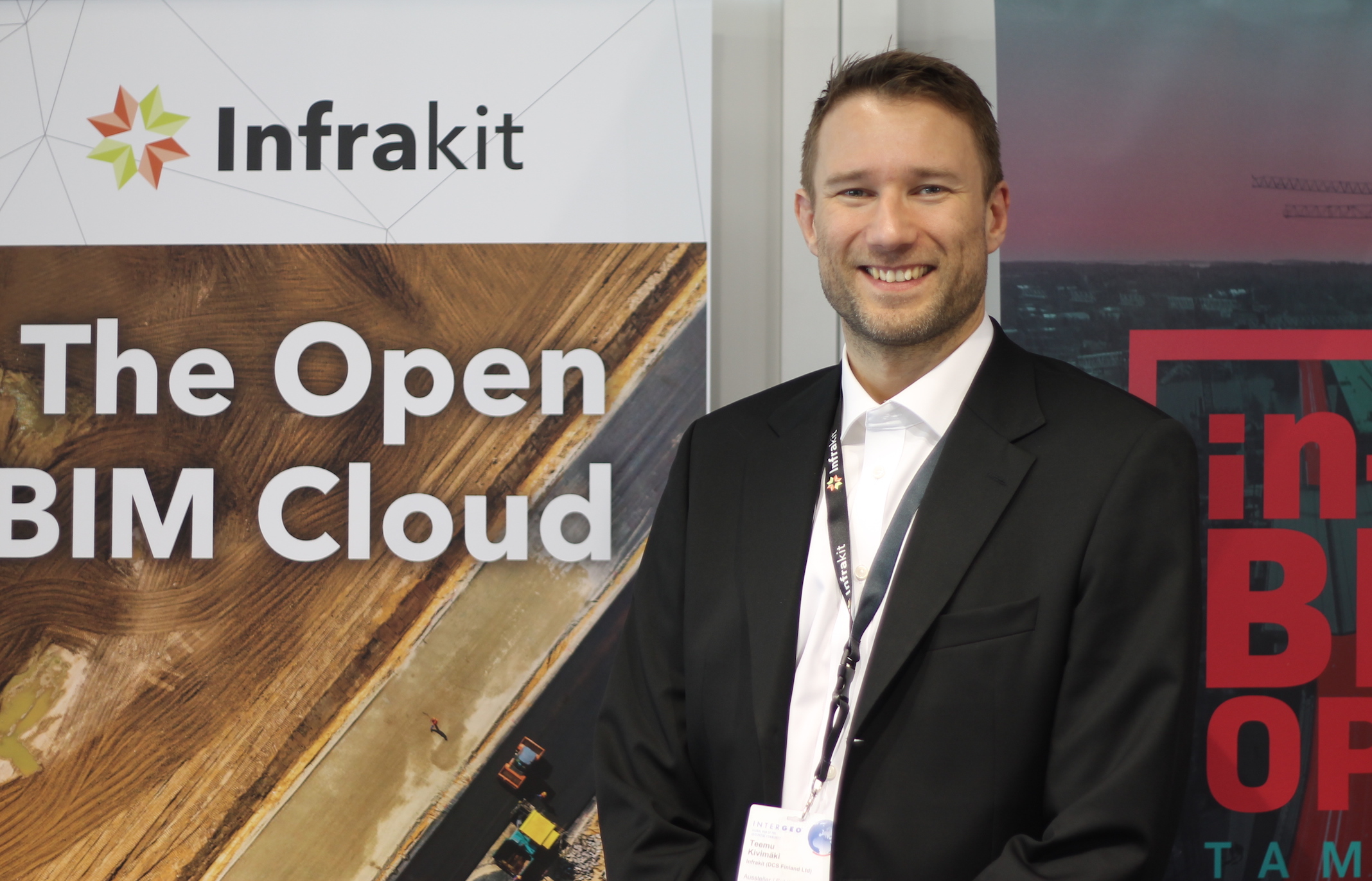 Infrakit Founder Story: from a Researcher to an Entrepreneur
Digitalization proves most useful in projects where old working methods are questioned and modernized. Infrakit, the creator of the cloud-based service for infrastructure construction, is an excellent example of this.
The story began at the university of Oulu, where the founder of Infrakit, Teemu Kivimäki, worked on his master's thesis in a research group focused on the automation of construction. Teemu, who used to have programming as a hobby, already had a degree in mechanical engineering when he entered the university. However, the pieces started to fall into place only after the switch to the field construction.
– I had studied robotics, laser scanning as well as space technology, where I got familiar with GPS and remote sensing. During my studies at the university I got to apply all this knowledge in designing measure devices and in 3D modeling. We were doing pioneering research in the digitalization of infrastructure construction, says Kivimäki.
Kivimäki noticed that utilization CAD and 3D modeling in infrastructure construction was still in its infancy.
– In mechanical engineering, where I come from, millimeter accuracy in 3D modeling is the norm, so the amount of paperwork in construction came as a surprise to me, he describes.
The information management needs came up in several research projects, and in 2010 Kivimäki made the decision to commercialize his research.
I was already familiar with entrepreneurial life through a mobile game company that I had founded with my friends, and the next step felt natural. First I called Destia who had participated in one of our projects and asked if they were willing to pay for the creation of a system that was designed during the research.
Besides Destia Kivimäki contacted Novatron, a company that manufactures GPS devices and machine control devices for work machinery and made a proposition of creating an interface for the control system of work machines. The collaboration lead to the founding of Infrakit, a centralized information storage and cloud service for work sites.
The cloud service streamlines information management
According to Kivimäki, plans are often updated little by little during a construction project, and in bigger projects changes to the plans are made daily. Earlier this would have meant that there were several versions of the plans, which made updating them more challenging. From an information management point of view this was laborious and slow, and resulted in expensive mistakes in construction.
Thanks to Infrakit, all the information is stored in the same place where they can be transferred directly to the work machines. The plans of the project are uploaded to the service in an open file format, after which they can be inspected in the map view or in 3D.
– Since Infrakit is a SaaS service, it can be used in a browser as well as in a mobile application, which makes it really practical to use in the field. Users only need credentials and an hour's introduction to the service, Kivimäki explains.
'Back in the day the measure report was delivered to the project owner with six months' delay, but Infrakit makes it possible to monitor project progress in real time.'
The service also makes it easier to produce project documentation during construction. The documentation consists of measurements made by the work machines and the photographs taken by the foremen, among other things.
Back in the day the measure report was delivered to the project owner with six months' delay, but Infrakit makes it possible for all parties to monitor project progress and conduct quality control in real time with the help of the map view.
– This way we can maintain accuracy in our construction work and avoid mistakes. The digitalization of infrastructure projects results in savings of 20 % compared to traditional working methods.
(originally published in Finnish at itewiki.fi )
Book a Demo
Discover how Infrakit connects your entire infra project operations and drives value to every part of your business.