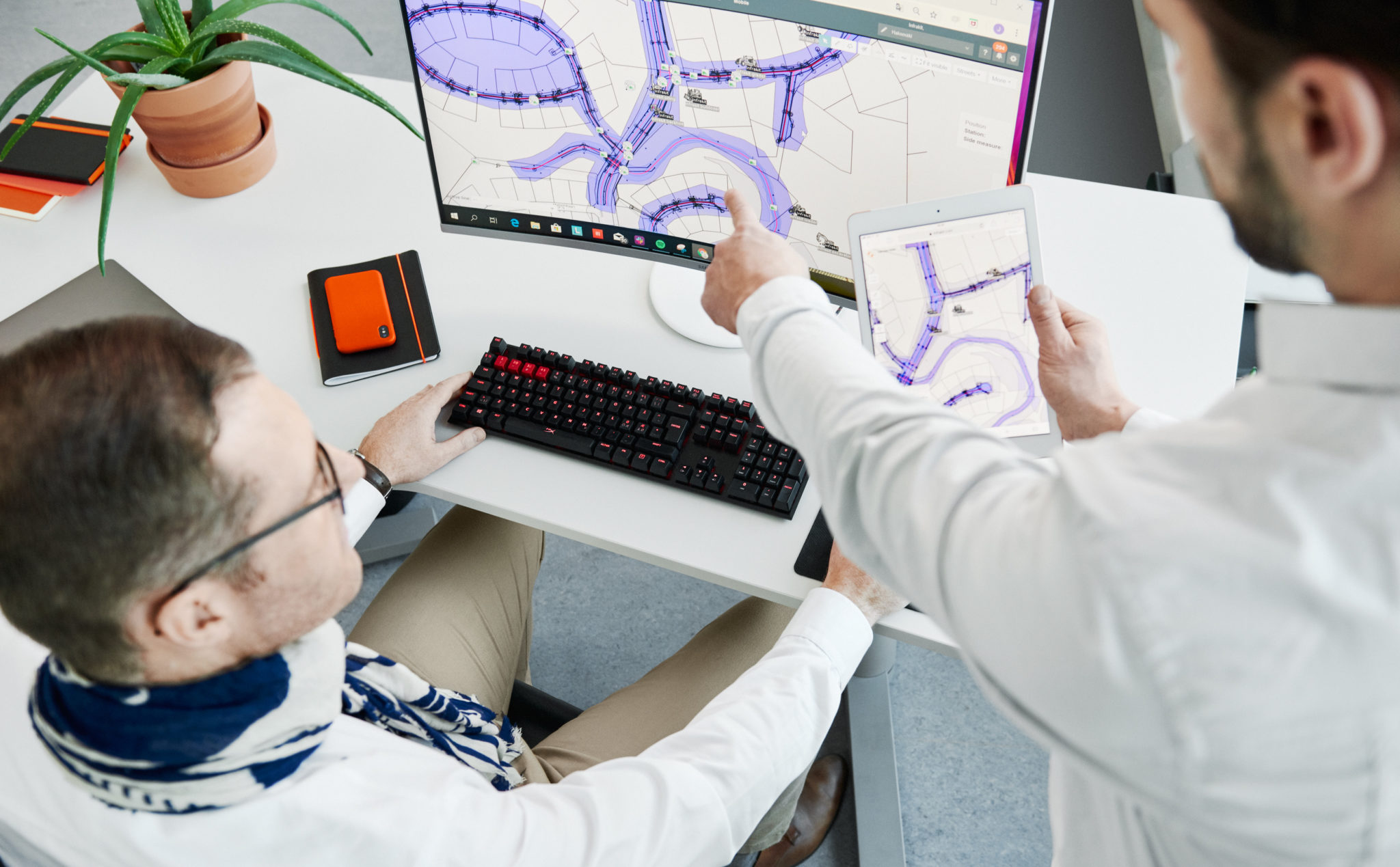 Geo Business 2021 – building brand awareness
Geo Business 2021 was held at London Excel on November 24th-25th with over 100 exhibitors presenting live. A definitive highlight of the event was having people tell us they were advised to visit us because of our expertise in digitalization in the industry. Notable mentions are Hexagon and Makin' 3D.
Our VP of Business Development Pasi Joensuu recalls from the event "The best meeting, I had was when a surveyor came to us with challenges regarding multi-fleets and their manager came to continue that conversation and how to share data in a multi brand environment the following day. Another highlight was when several consultants came to us for advice on how we can provide better information on project progress to the owner."
"Overall, the feeling after the event is positive, all the conversations we had at the booth were relevant to us. Visitor demographic ranged from university professors to students, machinery salespeople and construction professionals on many levels. A personal highlight for me was when one of our partner's division leader followed me to let me know they have not forgotten about us; we will get back to this in January" he continues.
Book a Demo
Discover how Infrakit connects your entire infra project operations and drives value to every part of your business.