Finnish BIM Requirements for Infrastructure 2015 Released
The Common InfraBIM Requirements 2015 are Moving Finnish Infra Industry Forward
The first 7 parts of the guidelines for infrastructure information modelling were released on 5th of May 2015. The publisher and developer behind it is the buildingSMART Finland's infrastructure business group – including, but not limited to: Finnish Transport Agency, large Finnish municipalities, construction companies, consultancies and technology companies. Also Infrakit is a part of the buildingSMART Finland operations and yours truly is a deputy board member of the infrastructure business group.
The development and publishing of the InfraBIM Requirements are moving Finnish infra industry forward and now the possibilities are there for a leap in productivity. It is now up to the industry itself on how it will implement the guidelines and the responsibility lies on the project owners. If the requirements are referred in the requests for tender, they will be widely taken into execution thus enabling a potential for increasing performance. The Finnish model is also recognized abroad, which I see is the most advanced model out there – even if there is still a lot of room for improvements. The world will never be 100% perfect as these guidelines won't be either, but even with this much the guidelines enable us to take the construction industry to the next digital level.
Open Formats as a Requirement
In part 2: "General requirements" open formats is the first thing mentioned and highlighted: "It is an absolute requirement to use open formats as a default". This is the core of the guidelines that enables the development of innovative solutions. A good example of these possibilities is the use of pipe models (IM3 PipeNetworks), which enable data sharing from the designer to the on-site machine control systems and installation crew's tablet devices.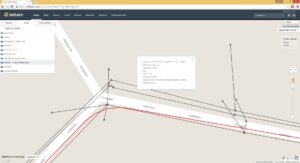 IM3 -pipe model in Infrakit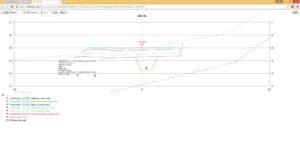 The guidelines are written on a high abstraction level on purpose so that different software and operatives can execute them in their own way. Using the InfraBIM Requirement model and Infrakit industry players can easily succeed in the transition towards digital construction. Next week I will publish another post on how Infrakit makes the initial data gathering phase easier for the project owner and the design engineer with the use of Requirements part 3: "Requirements on initial information".
The InfraBIM Requirements 2015 will be soon published in English, in the meanwhile read the article about it here.
Book a Demo
Discover how Infrakit connects your entire infra project operations and drives value to every part of your business.