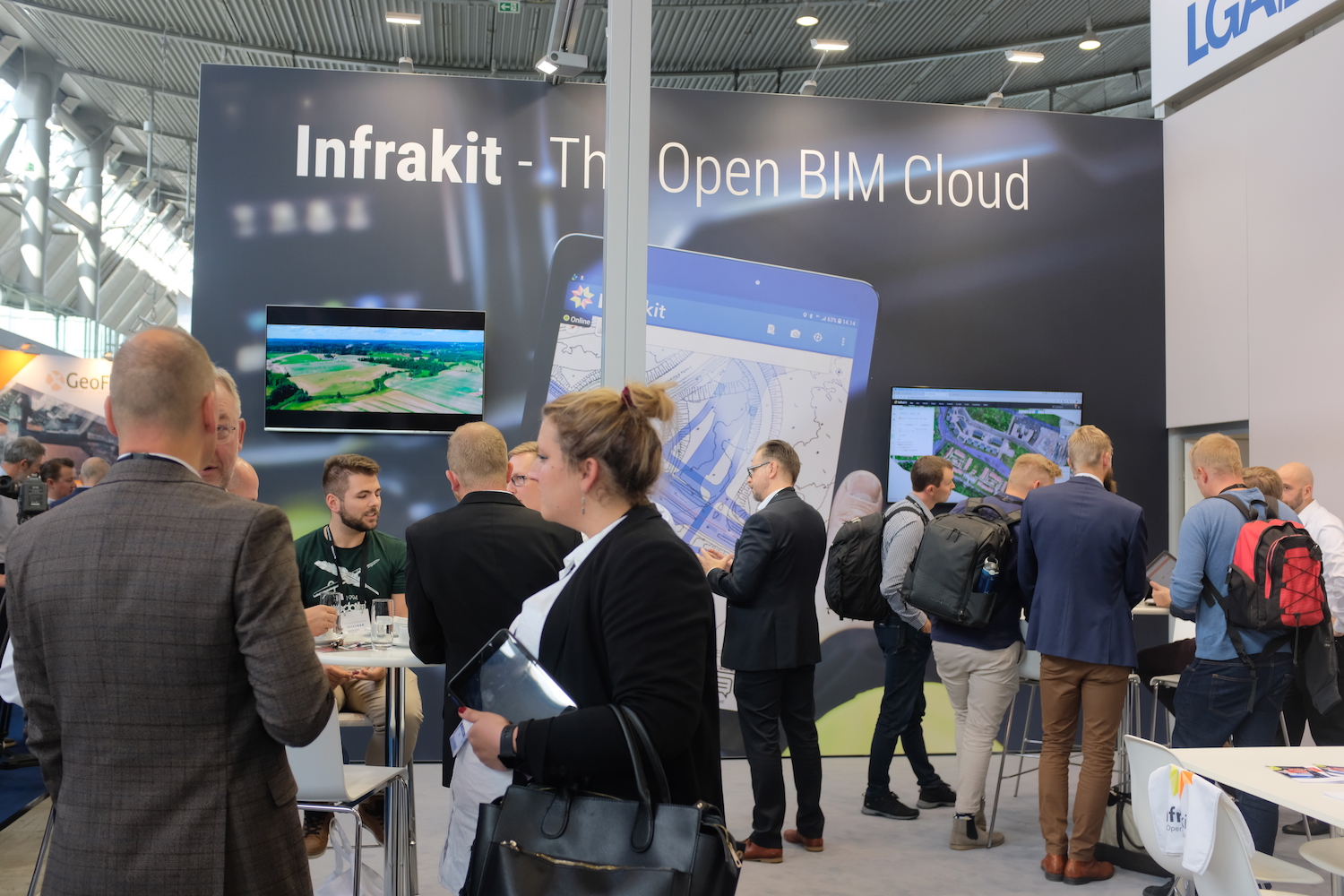 Exciting, current and pioneering – Intergeo Stuttgart 2019
This year on top of the agenda in Stuttgart is digitalization and innovation it brings in terms of BIM, virtual and augmented reality. It was the fourth time Infrakit participated in Intergeo. You still have time to visit us until Thursday 19th at our stand K1.033 in Hall 1. Meet some of our staff below: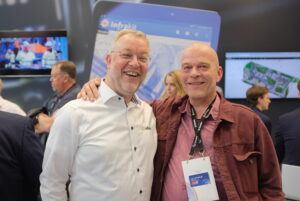 Jan van den Brandt, Business Development Manager from Infrakit and Harri Taina, Surveying Chief from Destia Oy
Jan van der Brandt has been all four times with Infrakit at Intergeo: " We as Infrakit like it very much when customers from the beginning of the company are visiting us at InterGEO! InterGEO is very successful again this year and we are happy to meet many new people from all over the world. Infrakit is more and more recognized as a perfect brand independent and open BIM cloud for the Infra industry".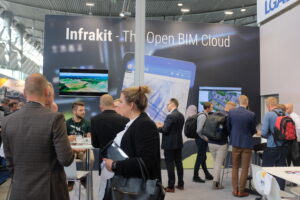 First day started with lively discussions.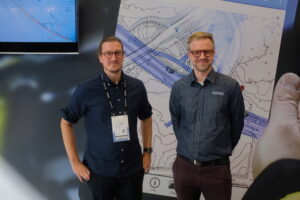 Jonne Davidsson, CTO and Lauri Hartikainen, CEO from Pointscene
Pointscene solution improves worksite planning with drone mapping data. A new integration to Infrakit enables point clouds and orthophotos to be visualized in Infrakit. "We here to strengthen partnerships with data providers and looking for solutions to integrate Pointscene with. Infrakit partnership is important for us because we can serve our construction clients better", Lauri Hartikainen explains. Read more about using drone data with planning here.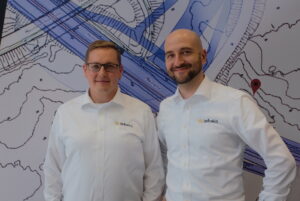 Visa Hokkanen, VP of Product and Henri Helisvaara, General Manager of Finland from Infrakit
Brand new addition to our team, Visa Hokkanen is responsible of product management, meaning working in a cross section of development, marketing and sales. Visa's background is in machine control. "I have been following Infrakit from distance for years, and it has been nice to recognize that the positive atmosphere both in culture and business is truly in place. Intergeo is a great opportunity to meet our partner network, both customers and technology vendors. Here I have met several technology providers integrating to our API, stay tuned for new announcements!"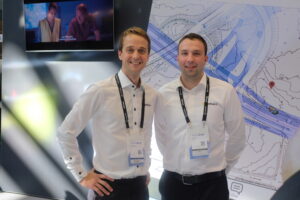 Anders Tiltnes, General Manager of Norway and Vuk Simic, Software Engineer from Infrakit
Vuk Simic, Software Engineer came from Serbia to meet our integration partners. Vuk is our expert in Infrakit API.
Welcome to visit us!
Book a Demo
Discover how Infrakit connects your entire infra project operations and drives value to every part of your business.