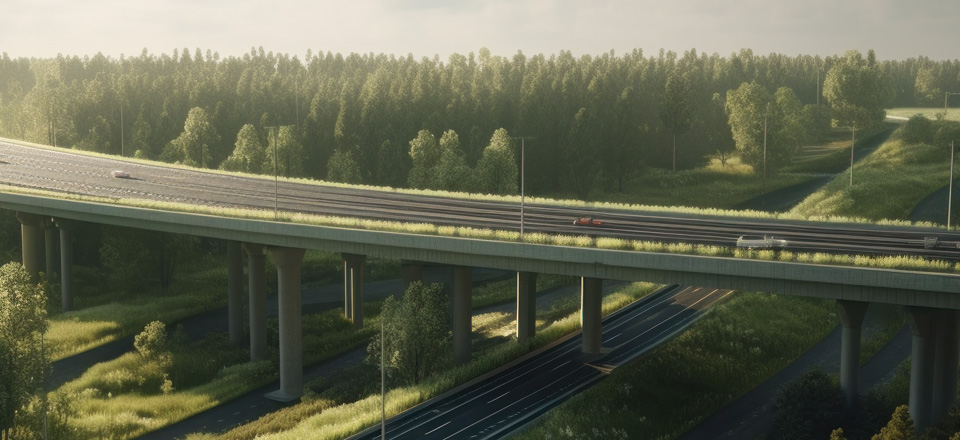 Destia's Marja-Terttu Sikiö: Environmental issues and sustainability are increasingly important themes in the planning of infrastructure projects
The infrastructure sector is one of the most-polluting industries worldwide. The majority of emissions occur after commissioning, but the construction itself also has an impact on the environment.
Regardless of the sector, environmental issues and sustainability targets are becoming increasingly important topics in conversations, and the bar has been set high. In infrastructure construction, achieving these targets and reducing emissions means new technological and materials options need to be explored, and that procedures need to be changed to a certain extent. Digitalization is also expected to help mitigate the environmental impact of construction. Finland has a good starting point for this, as much effort has been put into digitizing infrastructure over the past 10 years.
To achieve sustainability in infrastructure construction, we need to think holistically. Destia, for example, has a long tradition of caring for social sustainability, including occupational safety and employee well-being. However, sustainability is becoming a more widespread topic across the sector, and there is ever-growing talk about emissions and the environmental impact as a whole.
We interviewed Destia's Marja-Terttu Sikiö to see how she sees the conversation around the topic and what could be done to promote change.
How do you see the present situation in the construction sector?
I see it as very positive in the sense that environmental issues and sustainability, such as climate work, are increasingly accounted for in projects, including in municipal development projects. For Destia, social sustainability issues, such as occupational safety and employee well-being, have long been important themes.
Do you see something in the present situation that prevents or hinders progress?
I think the main obstacle is lack of knowledge and bold experiments on a practical level. Of course, when it comes to large projects and long-lasting structures, we're bound to practice some caution. To make progress in the sector, more examples of successful projects, as well as challenges and areas for improvement, are needed. We also need more companies, municipalities, and people who are willing to embrace change and act as pioneers.
How do you think the situation will develop in the future?
I believe there will be an even wider selection of requirements and perspectives of sustainability that need to be taken into account in new projects. New practices will first be introduced in larger pioneering projects, such as alliance projects. They offer a good opportunity to do things in a new way, with close cooperation between the different actors. Best practices will then spread to other projects as a result of the pioneers' success.
What do you think are the key factors in bringing about change and controlling emissions?
The key is developing and deploying skills, competences, and new practices through pilot projects. Furthermore, with digitalization, we have the potential to significantly expand the knowledge base. Considering transport emissions, most of the emissions of transport infrastructure occur during use. This also applies to light rail projects. These emissions will be reduced by advances in vehicle technology and electricity generation methods.
Apart from the operational phase, the majority of emissions are generated by a few materials, such as steel, concrete, and asphalt. These emissions can be reduced by using recycled raw materials. The choice of worksite machinery and transport equipment also matters. More integration of data collection across the entire production chain and the use of this data for planning and implementing emission reductions is still needed on worksites.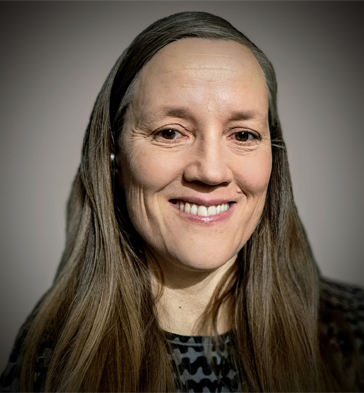 Marja-Terttu Sikiö has been working for Destia's Design and Expert Services for 14 years. Currently, she works as a Project and Team Leader in the Environmental Assessment Department.
Destia
Destia is Finland's largest operator in the infrastructure sector and part of the international Colas Group. The company designs, builds, and maintains infrastructure necessary for a well-functioning society. This includes electricity grids, bridges, roads, and railways. Destia improves cities by developing telematics and lighting solutions, and by offering a wide range of services for transport and infrastructure asset management.
Changing from guessing to controlling emissions
Soon, we'll be able to improve how we control emissions by making sure we know what has been emitted. To do this, we need to measure them, which will help us meet the carbon net zero aims for building infrastructure.
We're working harder to create ways to reach our carbon neutrality goals. A big part of this effort is creating systems that track emissions using information from the production process.
Book a Demo
Discover how Infrakit connects your entire infra project operations and drives value to every part of your business.