News: Infrakit Server Update
Infrakit version 3.0.1.3 published on 16th of Aug
We updated the Infrakit server and now there is 4 times more capacity and memory meaning major improvements for user experience. You will see the response time is notably faster making the use of Infrakit swifter and more efficient – on both PC and mobile devices.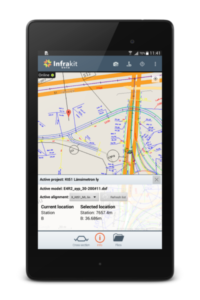 Infrakit App new UI
Infrakit Android App new UI
The Infrakit App UI has been updated adding value to the usability and user experience. You can find the App on Google Play Store search by Infrakit or clicking here.
Book a Demo
Discover how Infrakit connects your entire infra project operations and drives value to every part of your business.