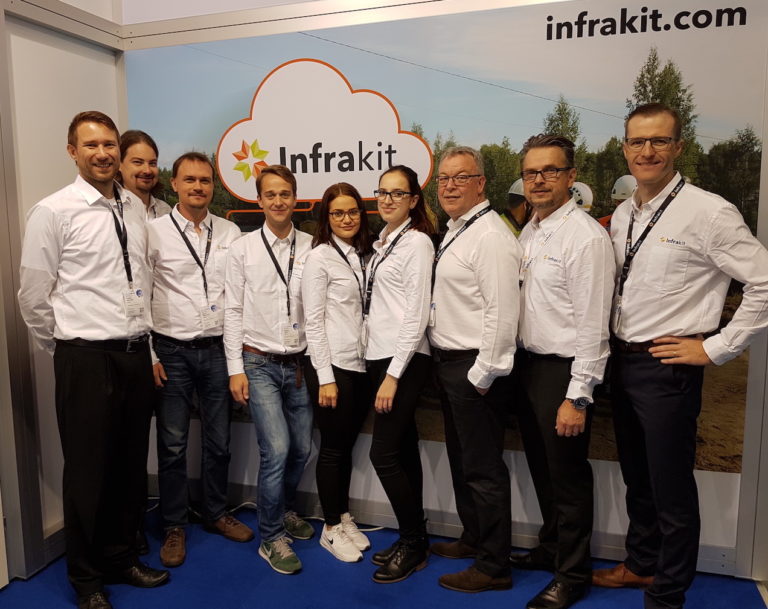 InterGEO brought worlds together
Companies in the land surveying field gathered at the InterGEO trade fair in Berlin on 26th – 28th of September to showcase their latest software, methods and tools. There were a lot more visitors than last year.
We had a booth at the fair where our team had the chance to tell people about the innovative way Infrakit makes it possible to monitor and manage construction sites. The booth bustled with people who were interested in learning more about what we do. Our booth was bigger than last year, but there was not that much more space because we had so many visitors.
We want to thank InterGEO and its partners, our amazing Infrakit team and everyone who came by to say hello!
Next year the InterGEO trade fair is held in Frankfurt on 16th – 18th of October, see you there!
Book a Demo
Discover how Infrakit connects your entire infra project operations and drives value to every part of your business.