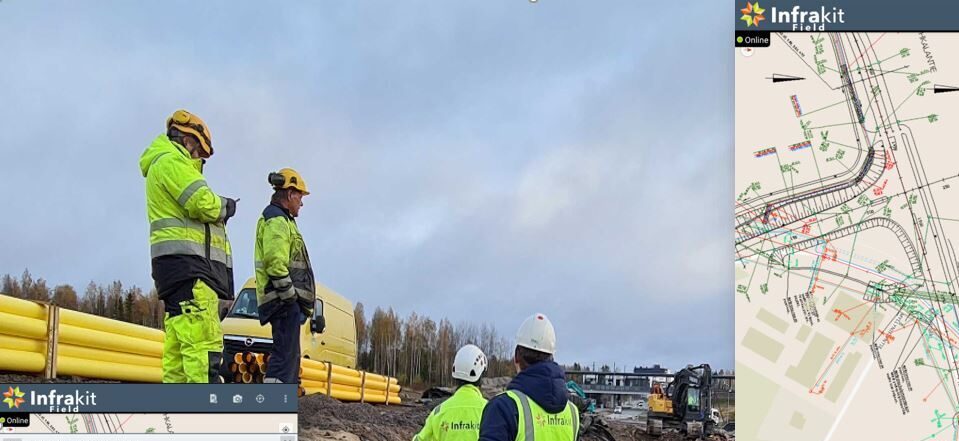 Infrakit Services Development Project – City of Vantaa
Infrakit's development project with the City of Vantaa got its start from their desire to further the digitalization of infra construction on a practical level. Vehkala's pilot project is utilizing Infrakit as a construction platform to connect all partners.
Vantaa's goals for the project are successful delivery and management of the project, quality and documentation development, creating new ways of working for all roles and a scalable action model for other projects. An action model will be created during this project and distributed to other projects during 2021.
The project was executed in three phases: basic training, pilot workshops and support and services deployment.
2020 goals were met as planned and the work is well on its way. Infrakit trainings and support services have operated well – these will be actively continued. New ways of working will be implemented throughout, and we will continue to influence where the work is being done.
Solid first steps to develop organization culture and digitize infra construction are taken, when you get concrete results right away.
We are expanding with 4 new projects in 2021.
– Jaakko Koivunurmi, City of Vantaa / Director of Construction
Book a Demo
Discover how Infrakit connects your entire infra project operations and drives value to every part of your business.