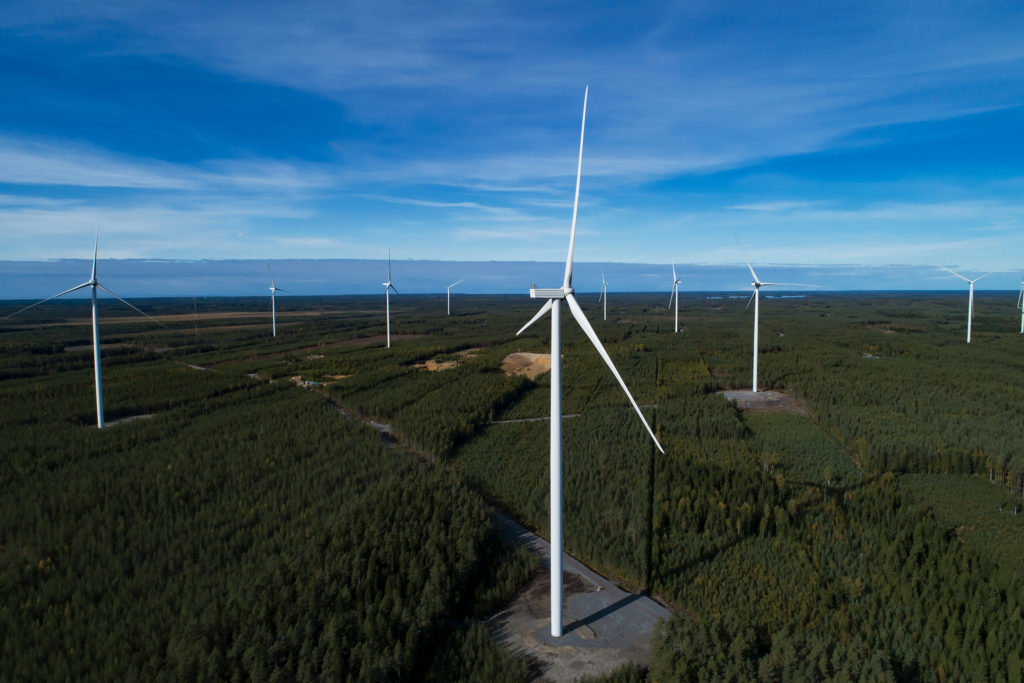 Destia's Design coordinator Krista Uutela tells us about working on the massive Mutkalampi wind farm construction project
Destia, Finland's largest infrastructure services company, built wind-farm infrastructure for Vestas Wind Systems for the Mutkalampi wind farm in central and northern Ostrobothnia, Finland. With 69 turbines, the wind farm will be Finland's largest. Energy production will start in two stages: at the end of 2022, and in July–September 2023.
Destia designed and built the roads to the wind farm site and laid the foundations for the turbines. They also provided the medium-voltage cabling for the wind farm's electrical network. In the project, Destia used Infrakit's state-of-the-art digital project technology and the resulting data to ensure completion of the project on schedule and to the exact specifications.
Krista Uutela was the Design coordinator in the Mutkalampi project. We interviewed her to get insight into a designer's view on using Infrakit.
What did you use Infrakit for, and what features did you use?
"We used Infrakit for viewing models and cross-sections, mass calculation, and viewing aerial photos taken by drones on different parts of the site. When we were coordinating the design and construction, Infrakit also enabled us to monitor the progress of the work and adjust the design schedule accordingly based on the construction schedule."
How does working on a project like this differ from other types of projects?
"The site was large, and the design and construction schedules were tight. There was very little time to design, so design and construction progressed almost at the same pace."
What were the main benefits for you? Did you learn anything new?
"The greatest benefit was being able to monitor the progress of the construction. We had designers from all over Finland, so it was impossible to get them all on site. Infrakit enabled up-to-date monitoring and allocation, which were very important on such a large site. I also learned to use Infrakit's mass calculation function."
What would you say to someone considering purchasing Infrakit?
"Infrakit makes it easy to monitor progress on the site in real time, and is also helpful in planning. With large sites in particular, it's important that the design team can also monitor the progress of the site and discuss things with the developer. Infrakit was a very good common tool."
Book a Demo
Discover how Infrakit connects your entire infra project operations and drives value to every part of your business.