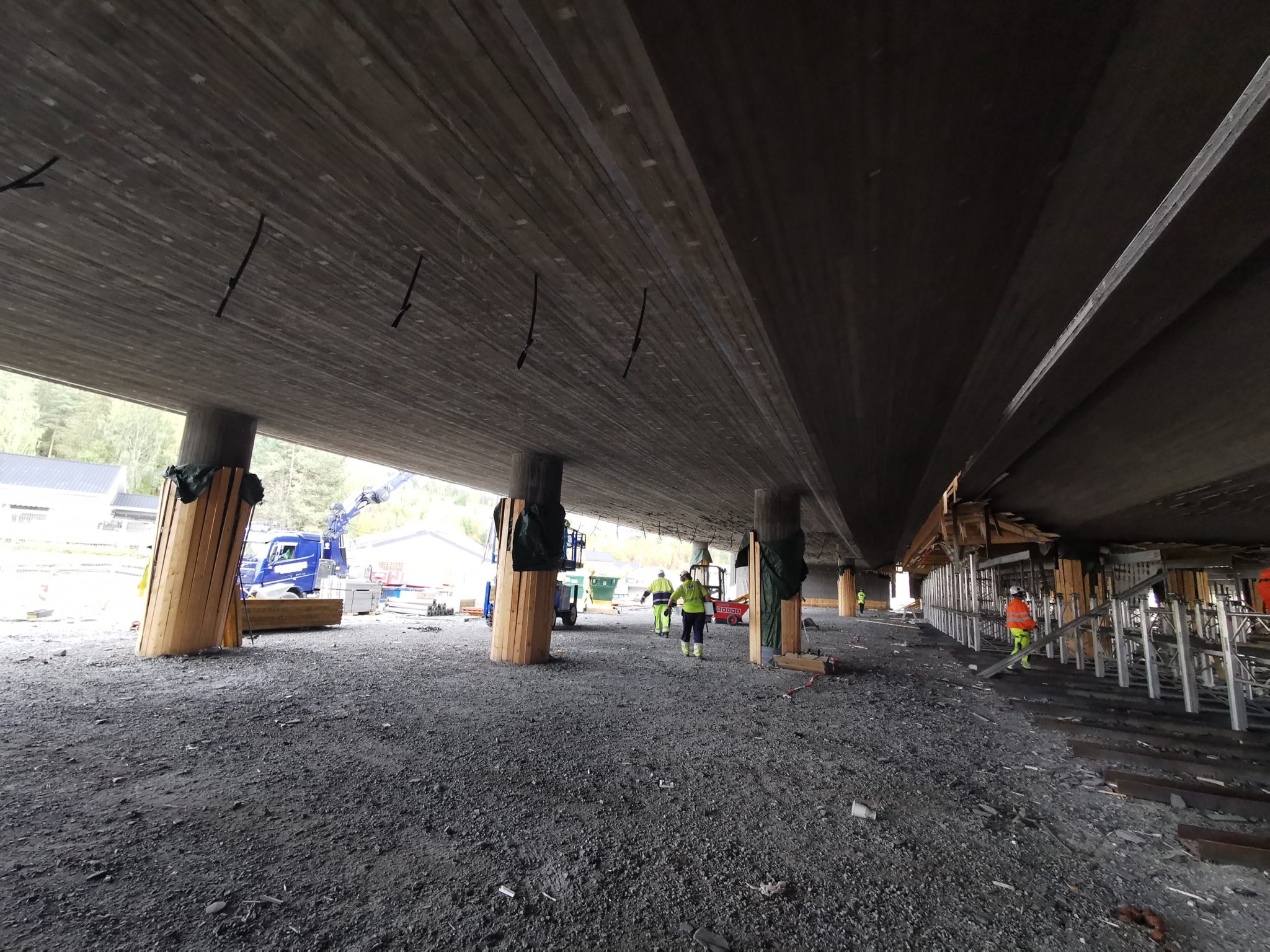 Case Norway: PEAB is building the E6 Moelvkrysset
Peab is one of the Nordic region's leading construction companies. In Norway alone, they have around 1,800 employees and an annual turnover of almost NOK 8 billion. They are currently constructing the E6 Moelvkrysset. Here they have used Infrakit from the very beginning, in addition to having tried out the function of streaming in orthophotos made by drones.
Eirik Frimannslund is the survey manager for this project. His most important tasks are BIM coordination, getting the models into production and making sure that all documentation is in order. We have had a chat with him and are particularly interested in hearing about the experiences he and his team have gained with the Infrakit project platform.
Frimannslund was involved in acquiring Infrakit for this project. He says that they had a number of important guidelines for the system they envisioned.
"We wanted to have all the machine control in one place. The same applied to photos, models and the updating of new versions ».
After having considered various alternatives, the Infrakit project platform was chosen. Frimannslund was introduced to the system during a conference. Now he and his team use it daily.
He thinks introducing Infrakit has worked quite well. Infrakit helped directly with the setup and with the training. In particular, the older guard needed some help getting started with the new data tools. Many of the leaders were not completely accustomed to such systems.
Frimannslund points out three areas where Infrakit has been of extra good help in this project. These areas are: handling models for machine control, checking the accuracy of the excavators and mass transport/loading lists.
The biggest advantage is having all types of machine control in one place:
"Before, we used several programs with different portals. This meant that we had to post models several times. On Infrakit they are collected. In a turnkey contract like this, there are many models and updates. Instead of going through five different portals, it now sticks with one. Overall, this provides much more efficient machine control ».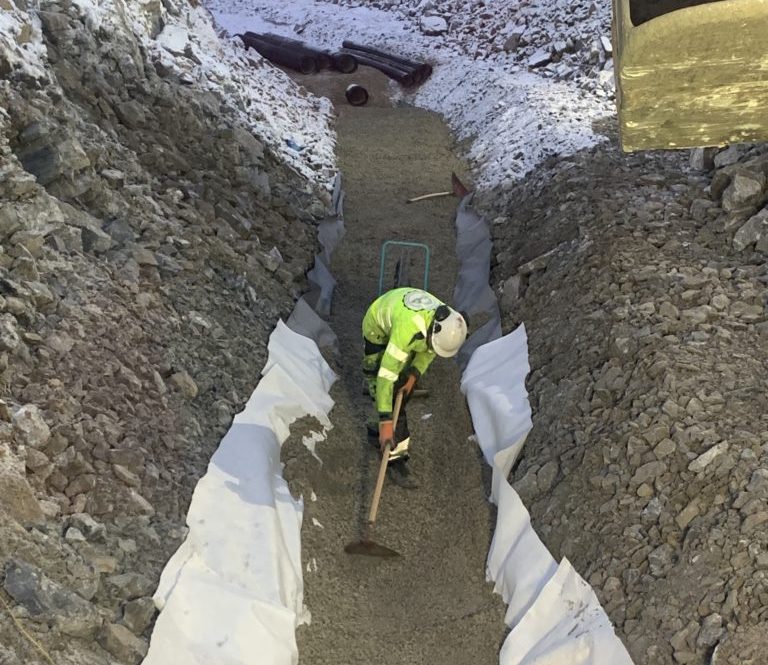 The other thing Peab uses Infrakit for is the weekly accuracy check of the machines, also called calibration. Then they check, for example, that the excavator buckets have the correct width and height. Infrakit has a function that semi-automatically checks the accuracy of the shovel. All the machine has to do is measure a known point. Then Infrakit saves the history and gives a warning if it is outside the accuracy requirement.
And then there is the follow-up of mass transport. Throughout 2020, Magnus Solberg, a colleague of Frimannslund, has followed up on this area using Infrakit. Then, they can see in real time how much and which fraction has been run. With geofence, the statistics are correct as we want them.
The pictures are also a chapter in themselves. Peab actively uses the function with orthophoto in Infrakit.
"We fly once a month and make new orthophotos. Updated orthophotos provide a good basis for decisions and are used in daily meetings. Chairmen, UEs and others can, for example, set simple goals themselves and orient themselves in the field via the app ».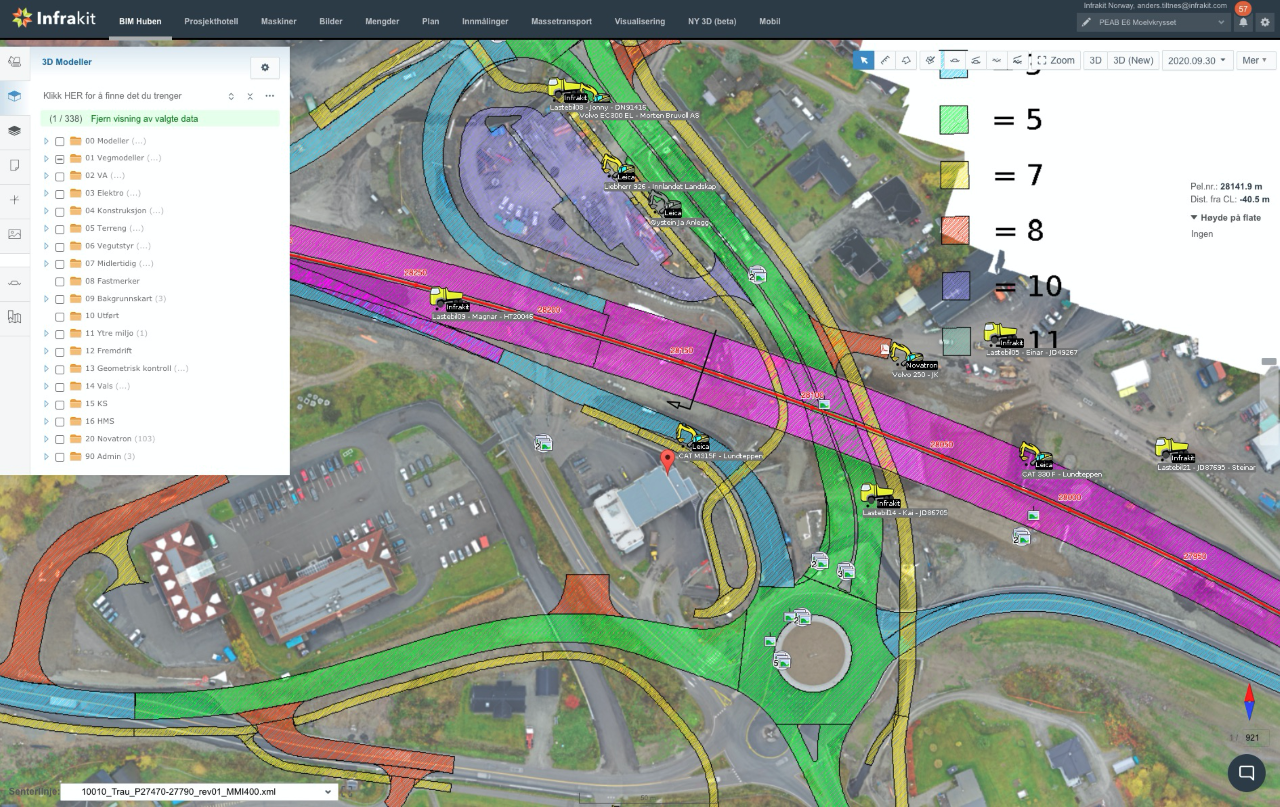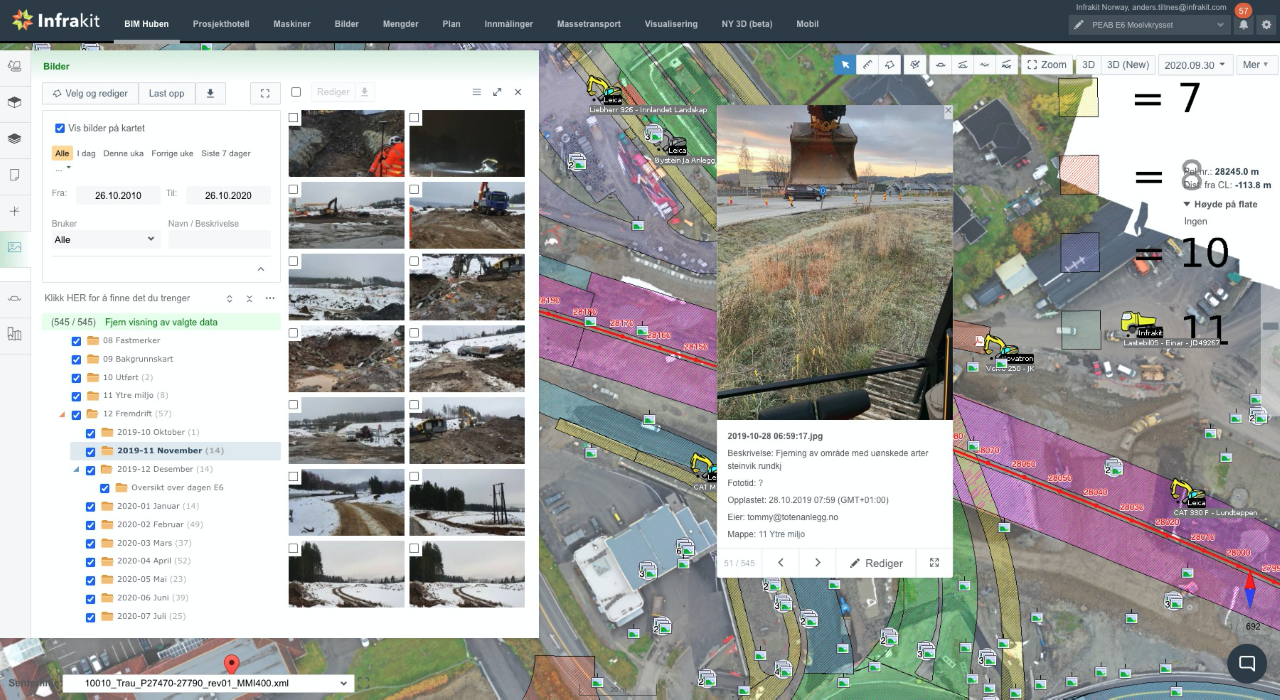 He gets a little insecure when we ask how much time they possibly save on using Infrakit. It is a bit difficult to substantiate.
"It is clear that if you have to work with 5 different systems, it will increase the possibility of errors. If it did not take five times as long, it would at least take much longer in the old fashioned way. You absolutely save time ».
Peab is also working on implementing geometric control in Infrakit. Then machines can measure the work performed and this is automatically compared with the models/BIM. Geometric control is shown very illustratively in a map in Infrakit automatically. In this way, this can reproduce the quality of the built road. There is still a potential here that is not fully utilized.
In conclusion, Frimannslund says that they are very satisfied with the follow-up from Infrakit. If there are any problems, they always get quick answers.
Book a Demo
Discover how Infrakit connects your entire infra project operations and drives value to every part of your business.