Building Better Infra – Expert Interviews: Aki Kopra and Jero Juujärvi
The infrastructure sector and construction are in the midst of a transition with digital development. In our conversation with Kreate Oy's Development Manager, Aki Kopra, and BIM Coordinator, Jero Juujärvi, we discussed the infrastructure industry, the changes it is undergoing and how, for example, new tools and themes of sustainability will also come up more and more often in infrastructure construction in the future.
"How long have you been in the infrastructure sector, and how did you get started?"
Kopra: "In 2010, I started working in infrastructure construction when I was accepted for a summer traineeship at Insinööritoimisto Seppo Rantala, an engineering firm. My career started at the bridge construction site as a foreman trainee and continued on in the same company over the summers that followed. Finally, I did my master's thesis project for the company under the supervision of Sami Rantala."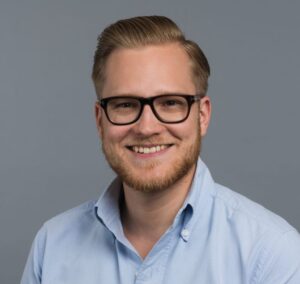 "In 2014, we started building the Isoisänsilta Bridge (Grandfather Bridge) for the City of Helsinki, which was a very ambitious BIM pilot project. The project went very well and afterwards we began to think about the possibility that I could get to work introducing and developing the practices of that project more broadly at Kreate. In the end, I ended up as Development Manager at Kreate and at the same time the job was expanded from bridge construction to more comprehensive model-based construction development, including machine control and positioning," Kopra sums up.
"How did you get interested in bridge construction? Did you end up in the industry by chance or was it a goal of yours?
"Tampere had the construction of the Särkijärvi bridge underway, which was being handled by the engineering firm Insinööritoimisto Seppo Rantala Oy I mentioned before. I thought to myself that I would love to be a part of that construction project. Construction has been of interest to me from a very young age, and I'm especially interested in large projects, like bridges. I have to say that in spite of my youthful enthusiasm and a slightly naïve attitude, even today I would say at least 90% of my work is cool."
"Jero, how did you end up working with model-based construction at Kreate?"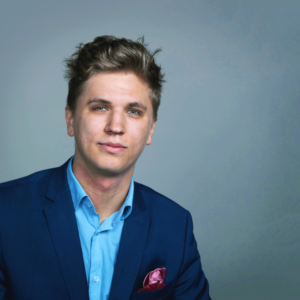 "I am a game designer by training. I've done all kinds of work, from programming to marketing, sales and so on. However, things changed when I started working at Infrakit as a salesperson in the infrastructure industry. I had the opportunity to learn more about earthworks and model-based production. It was an eye-opening experience. I was particularly interested in how large areas of land are built on the basis of model-based planning. It was like a game that unfolds before one's eyes and, forming a concrete whole. My initial enthusiasm gave me the opportunity to gain a deeper understanding. I talked to experts in the field, and asked them how model-based production works, in its dynamics and as a whole. It wasn't until later that I became acquainted with how traditional earthworks operate. I wanted to better understand the overall chain of construction. All in all, I would say that this is a country of opportunity in this area."
"If you compare the current situation with the situation about ten years ago, what, in your opinion, has been the biggest change in working methods, attitudes or tools?"
"I don't see major changes in construction as such; the materials are familiar, gravel is still gravel and concrete is concrete and the operating methods are the same. But of course, a lot of useful technologies and tools have made it easier to handle project management and decision-making. There has been a major increase in monitorability, transparency and visuality in projects. I think Kreate is doing well and moving forward in this; we have been able to maintain the engineering know-how that construction and our competitiveness are all about, but we keep ourselves competitive with digital development," Kopra explains.
"How do you feel about the digitalisation of the industry?"
"When public construction projects are ordered by the Finnish Transport Infrastructure Agency, these may already be considered digital processes, but we are still regularly given calls for tender based on two-dimensional PDF materials. Building information models are only supportive materials for us, and are not always even calculated in the quote. However, digital tools have made project tracking easier. And machine control is already so commonplace that it provides more data and efficiency at the construction stage. In addition, drones have become a natural part of quantity surveying and capturing initial data. Speaking in general terms about data models, I believe that utilizing property data has enormous untapped potential in data collection and visualization. There is much to improve in terms of how data is transferred from acquisition to maintenance of the total construction project. In this area, the Finnish Transport Infrastructure Agency is making great progress with its new register of skills structures," Kopra says.
However, digital tools have made project tracking easier. – Aki Kopra
"Is digitalisation also a challenge in the construction sector?
"I wouldn't say that people have any sort of negative attitudes toward digitalisation. Construction is complicated and there are a lot of things to consider. Once you have found a happy medium that works, it is of course a challenge to bring model-based production into processes. It can easily feel that there is too much to learn, which also takes time. In our sector, I don't see a radical rejection of digitalisation, but the key is to be able to find another middle ground and an effective approach specifically for model-based production," Juujärvi emphasises.
In our sector, I don't see a radical rejection of digitalisation, but the key is to be able to find another middle ground and an effective approach specifically for model-based production," – Jero Juujärvi
"There are still concerns about new tools in the projects, namely that not all of them work together, links can break or that there are, so to speak, small vacuums in the flow of information. There's also a lot of manual work. Infrastructure construction is a big, challenging body of work. With experience, new knowledge and skills, it would be great to find the same middle ground with new technology," Juujärvi describes.
"All in all, I would say that training staff in an individual software is not the solution. There is still a lot of emotional thinking and fear of new things behind all of this. The idea of having to work more than before, and thinking about how we will manage to complete projects as smoothly as before while using new methods," Kopra adds.
"How do you see the future of the industry over the next 5-10 years if, for example, we think about risks and opportunities?"
"In my opinion, not taking into account the importance of the big picture is a threat. If you do not see the entire chain of infrastructure construction, you can easily end up with only partial optimization. On the other hand, I see it as an opportunity if we can organize joint events and conferences to exchange ideas and reflect on the overall picture. This will create an ecosystem in which everyone can develop their activities to be more sensible. I am cautiously optimistic about the future. Drones have come into the picture, accuracy is constantly improving and soon the new tools will be perfectly suited for the job. The technologies of today are becoming commonplace," Kopra says.
"I think AR has a lot of potential. We are able to detect clashes with the design data and reality better. I'm sure this would be very useful in the overall planning phase. Trimble's Sitevision and other similar solutions are becoming more common and trusted. It is understood that the technology really works, which reduces fear of change," Kopra says.
"There is fragmentation in every field. Some sectors have moved from the physical world to the digital, and developers are constantly coming up with new solutions. This can also be seen as a threat, which keeps us busy. On the other hand, it is also an opportunity for us to move from physical to digital. More and more digital methods are being implemented that allow for more efficient construction," Juujärvi adds.
More and more digital methods are being implemented that allow for more efficient construction," – Jero Juujärvi
"How are the changes in this area expected to affect your current company?"
"We need to understand the areas that are most beneficial to us, and make sure we know how to train our people in them. Time is limited, so in the case of new technologies, you also need to consider how they fit alongside older styles of working," Kopra sums up.
"What is the most challenging thing about infrastructure construction?"
Juujärvi: "I would say that the greatest challenge comes if the processes or technology themselves do not support the overall picture. People wonder how much hassle and changes will come about if there are a lot of uncertainties. There will always be new changes that are difficult to add into an effective package. What can you do to prevent this? Most likely by maintaining an understanding of information on regional nuances, among others. Incomplete starting data are always a challenge that slow processes down."
"There are many actors in construction; project owners, subcontractors and so on. Everyone has a slightly different way of working, different standards and rules. For example, when related to quantity surveying or data automation, you should always ensure that the data has been read correctly. There is a wide range of actors and practices. What is important is that you are interested in developing your own skills. However, every construction project is different, the conditions are different, and no two undertakings are completely alike. This challenge also keeps us on our toes and makes sure we engage in continuous development," Kopra sums up.
"You have been using Infrakit at Kreate for quite some time. What do you think is most useful about Infrakit at the moment?"
"Visualization of As-built measurements on map. We can analyse the progress and quality of site easily. We can build things properly the first time around and get things out of the way. You don't have to go back and check on things later," Juujärvi says.
Visualization of As-built measurements on map. We can analyse the progress and quality of site easily. – Jero Juujärvi
"Jero put it very well, but also the fact that different devices are put in the same cloud," Kopra adds.
"Do you think that sustainable development has been taken into account in the infrastructure sector? How can it be further improved?"
Kopra: "Yes, you can think about this from so many different angles. If you consider the environment, then construction is the kind of milling of land that consumes fossil fuels. So far, we can't just dig with electricity, with zero emissions. However, material efficiency can always be considered, as well as the circular economy in general. We can make use of industry by-products for construction. For example, we can make use of concrete mash, ring granules, blast furnace slag, etc. I believe that in the long term, the sector will become more sustainable, and we at Kreate have also taken sustainable development on as a driving force. We have our own circular economy unit, led by Tuomo Joutsenoja."
"All in all, we are not yet asking what the CO2 emissions of any specific project are, but in the future this will certainly be the case. Environmental certificates are also becoming more common," Kopra adds.
"Kreate Oy has grown rapidly. What factors do you think have contributed most to growth?"
"We have competent management that have had the vision to move our cause forward. We've got like-minded employees involved in what we're doing. Venture capitalists have had a desire to grow and take the company forward. Our expertise definitely leans on our extensive experience carrying out challenging projects. Good corporate governance and the desire to be among the best is at the heart of it all. Our motto, the future is built today, is very telling about our outlook on the future," Kopra says.
"The working atmosphere here is great and makes you want to do better and better," Juujärvi adds.
"For example, in the second stage of the Klaukkala bypass road and the Turku ring road, we got a very good quality score in comparison with our competitors, meaning we managed to win the project bids, even at a higher price. In other words, we will not compete on price alone if the customer emphasises other aspects of the bid, as well," Kopra explains.
"What has been the greatest achievement in your career?"
Kopra: "I would say that every day some seeds of development are planted and they only begin to flourish later on. What matters to me is what kind of activity can be developed on a larger scale." "Like a farmer who harvests crops over time?" "That's right. And with Jero, I would say that he has adopted well the basics of construction in about a year and a half and understands the big picture, as well as digital tools," Kopra says.
"There are a lot of nuances in the industry, and it seems that the bigger the challenge, the more enthusiastically we are ready to face it. We have a good atmosphere here," Juujärvi sums up.
"How do you deal with mistakes in your career, and have you learned anything from them?"
"If I think about myself when I was younger, then whenever I made a mistake, I ended up mulling over it a lot more. Nowadays, you understand better that there are things you can't always control, and also things you can't do anything about. You start to think about your own screw-ups less and less. When you want to do good things, sometimes you mess up. Nowadays, it's easier to say that lessons are learned and we can move on," Kopra sums up.
"The more mistakes you make, the more you learn about what is the best practice. Then, of course, when a mistake is made in something with a lot of money involved, of course there's more pressure," Juujärvi describes with a twinkle in his eye.
"What does success mean for you and your business, if you're not just thinking about financial success?"
Kopra: "I think unfair competition is a bad thing. If you have been able to succeed by honest means, and even on account of your own wit, that is the kind of success that also motivates you to do more."
If you have been able to succeed by honest means, and even on account of your own wit, that is the kind of success that also motivates you to do more. – Aki Kopra
Juujärvi: "The opportunity to learn new things and face new challenges. Nothing beats that feeling. For the company, of course, world domination."
"How would you describe your values and how do you see them in your work?"
"Kreate's values are trustworthiness, an entrepreneurial spirit, humanity and straightforwardness. For me, trustworthiness and humanity resonate in particular. As I described above, I want to win in an honest game and act with humanity. In some sense, I also want to be the one to enable others to get more out of things, and why not push themselves forward, too," Kopra sums up.
Juujärvi: "I appreciate pragmatic work. Diligence and dedication to one's work are important to me, and I want to constantly develop."
"What person or company would you like to hear from in our next interview?"
"I think it would be nice to hear from people who are not so digitally oriented, for example people working in management. How digitalism fits in with construction in their opinion," Kopra explains.
Book a Demo
Discover how Infrakit connects your entire infra project operations and drives value to every part of your business.