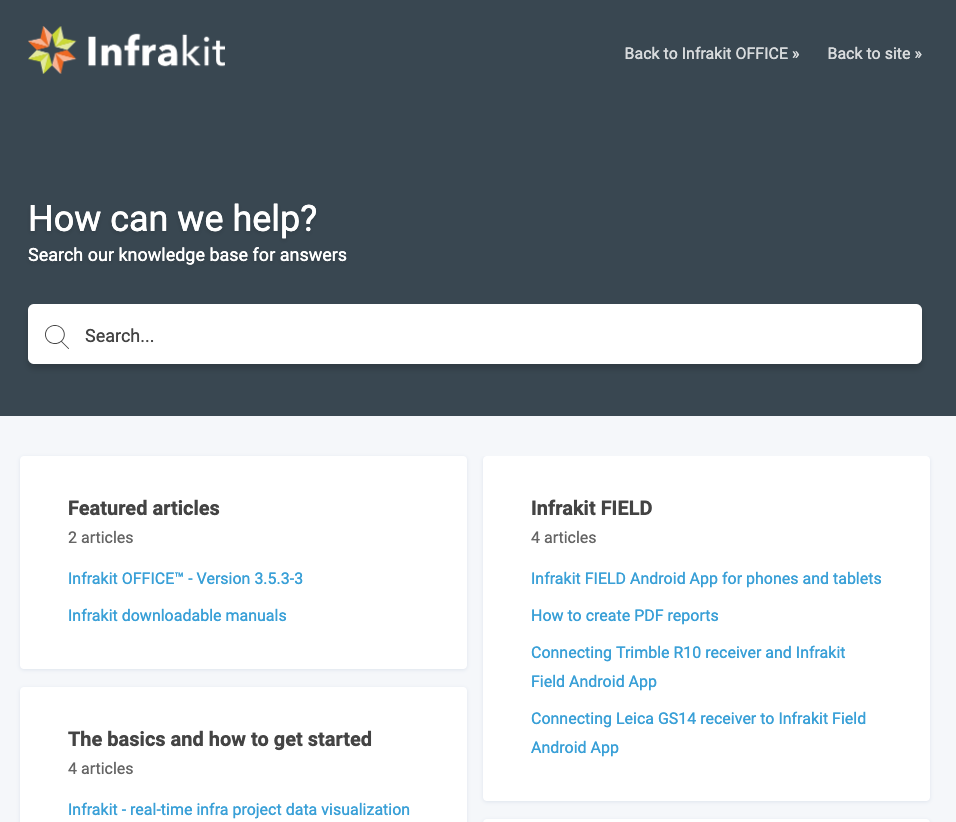 Brand spanking new Infrakit Knowledge Base
We've just published a Knowledge Base for Infrakit which covers all our solutions for infra-construction. You can read up on all the features and functionalities of Infrakit OFFICE™ and our Android and iOS apps. If you need to set up integrations to machine control systems there's a whole section about Infrakit LINK™ and step-by-step instructions to get it done. Or maybe you just want to check out the latest release notes and additions to the FAQ.
You can also access the Knowledge Base directly in Infrakit by clicking the question mark on the bottom right corner.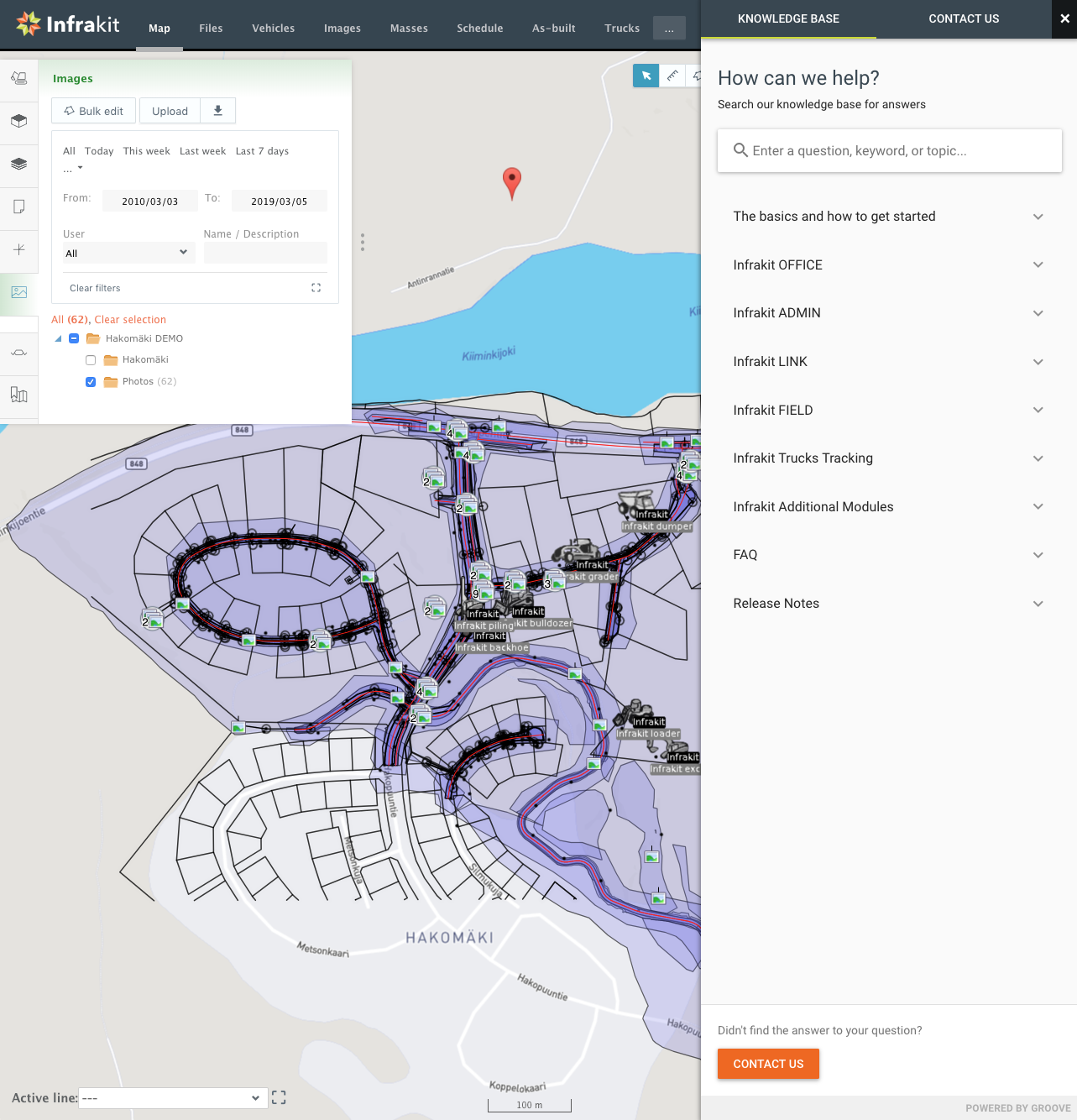 Go check it out at https://support.infrakit.com/help
Book a Demo
Discover how Infrakit connects your entire infra project operations and drives value to every part of your business.