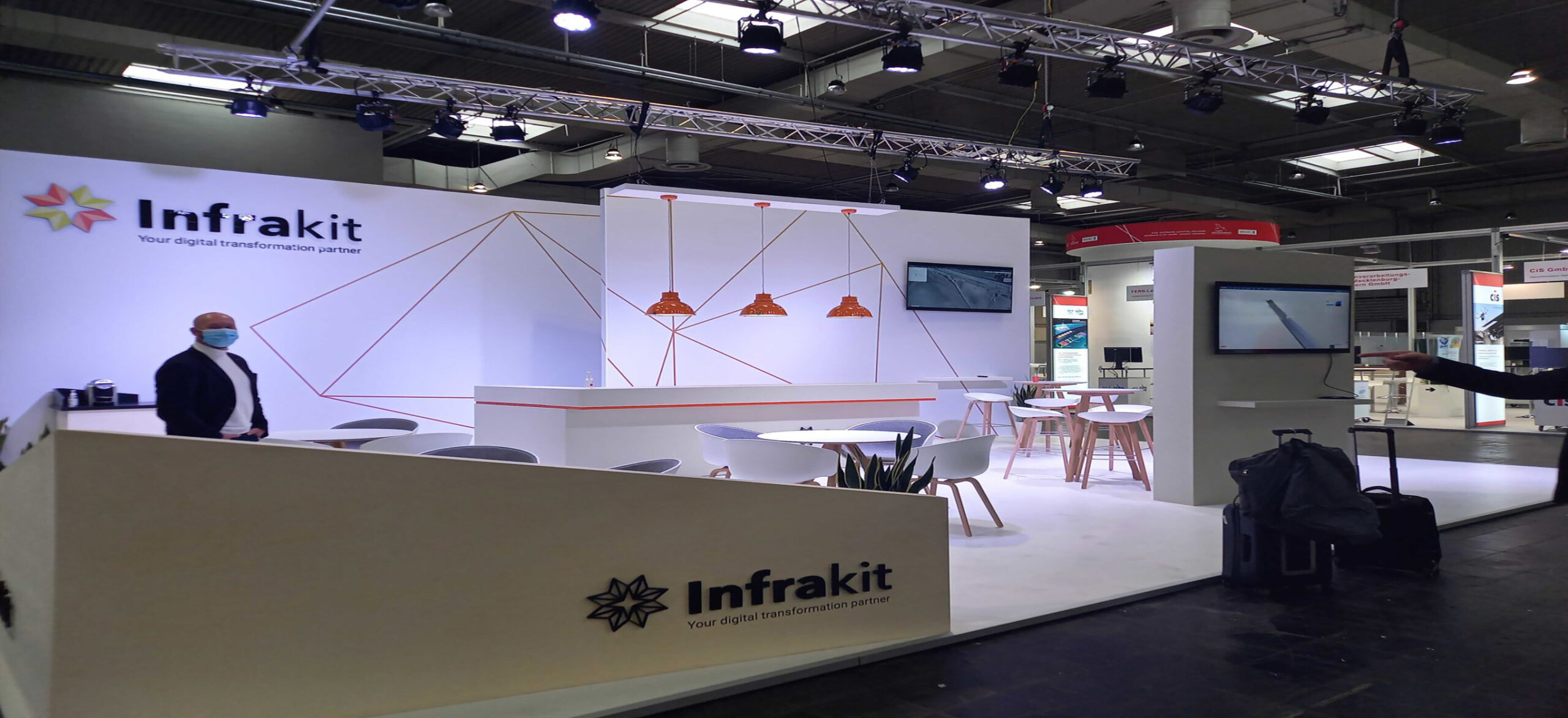 Intergeo 2021 Hybrid in Hannover has come to an end after three days of live and digital interaction. The atmosphere was buzzing with joy for the chance to interact face to face with customers and partners. For us this was the first event in almost two years.
Our stand design was completely redesigned by Wulff Entre and was well received by the crowd.
"This years Intergeo has excelled our expectations in many ways. First of all, it was a great opportunity to meet our customers face to face again after such a long time of digital meetings. We also acknowledged the huge interest in a digital infrastructure construction and digitization workflow that is helping the customers towards a sustainable and more efficient construction process. Our decision to bring product management and BIM field experts to this Intergeo has been very well received by the professional visitors and might be something to extend to other exhibitions as well."
Nils Spannuth, Infrakit Deutschland GmbH
Mikko Siivola our BIM Specialist and Customer Success Lead was at Intergeo for the first time with Infrakit. "I enjoyed meeting customers and partners live. The last time was a while ago. The atmosphere was great, and our stand was visited by professionals from several different infrastructure areas. It was great to see that we could have some input for all of them and for them to see the benefits Infrakit can provide them in their work.
The Sales – Services co-operation at the fair was also excellent. I did expect a bigger turnaround but the bright side to this is that there were fewer tourists and more relevant people at the event.
Overall, I'm left feeling quite positive about the experience. I was surprised by how many machine and software providers want to co-operate with us. I look forward to seeing how many of these come to fruition. Plus, we had a nice stand."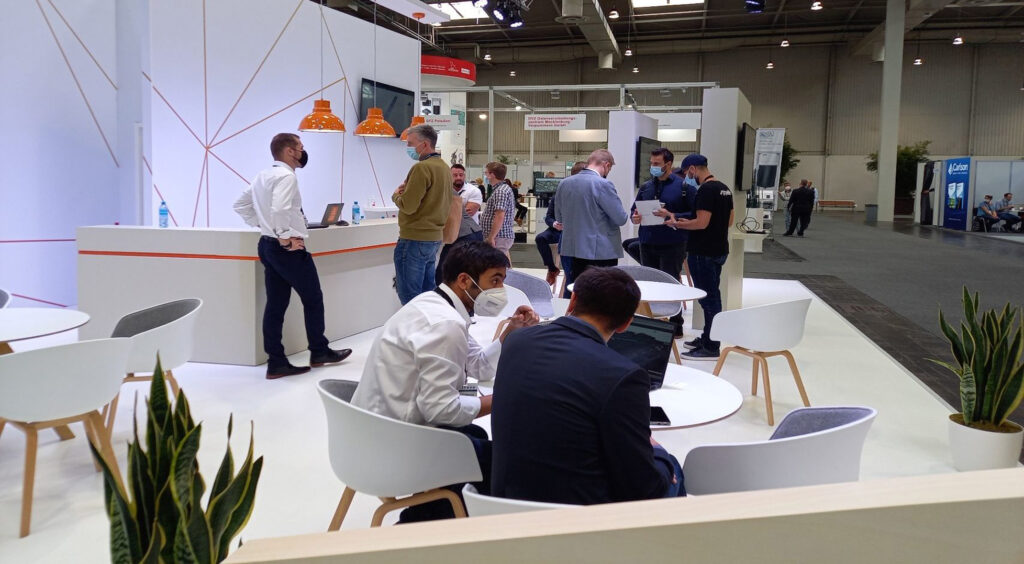 Thank you to everyone who visited us at Intergeo this year and see you next year in Essen!
Book a Demo
Discover how Infrakit connects your entire infra project operations and drives value to every part of your business.