Compatibility and independence form the basis for success
For many parties in the GWW, Infrakit has become a very important tool. But what exactly gives Infrakit the 'X-factor'? We talked to Tiny Nuiten, Managing Director at Infrakit, to try to find out what exactly this X-factor is.
When we look at Infrakit, the first thing that stands out is it independence from brands and other platforms, Nuiten says. We're not limited to one specific brand. Machine-controlled or a measuring app? Just connect it. That's also true about other data, such as documents, reports and pictures: Infrakit is compatible with all kinds of data and accepts practically everything.
'Stick to what you know'
At Infrakit, our principle is: 'Stick to what you know'. Nuiten: "We don't go on any experimental diversions. We deliberately choose to do what we do extremely well. What we lack in-house, we source from other specialists. It goes without saying that we go about this with care, we don't contract just any company. After all, we want to be able to guarantee quality across the board.
Infrakit ensures that hardware manufacturers are able to work together. This also applies for other data processors, such as Microsoft, Viktor, Relatics or Autodesk. "So we're always looking to connect with specialists that share a common ground with what we do and have a similar objective. We establish partnerships and our clients validate the entire process. Our major clients are constantly working on the digitization process and looking for 'the right tools for the right job'. One of those tools is Infrakit. We connect all the other tools they use and therefore play a pivotal role in the digitization process". Nuiten refers to Relatics as a case in point: "Our customers use it and want to test information, that's the reason for integrating with Relatics."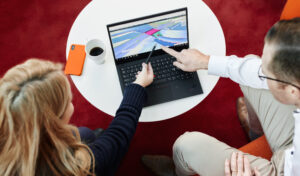 Infrakit is a "gateway" in and out of BIM.
Independence as a priority
Infrakit believes that its independence is paramount. "We can't just opt for one connection. We want to work on an open basis. Infrakit has become a central access point for Building Information Data. Whether it's about that one particular model, drawing, picture or document, Infrakit allows you to centralize things at the front of the chain and make it available to everyone".
In our experience, once you start digitizing, you quickly get a taste for it. Nuiten agrees with that. "Yes, digitizing makes you want more. It starts with one thing and then the wish list quickly expands. The great thing about Infrakit is that it's prepared for this expansion. Infrakit is your guide that will take you through all stages of the process. That's business optimization at its best. Everyone can contribute and share their information with all those involved.
Also for project owners and commissioning parties
An additional, not insignificant factor, is the fact that project owners and commissioners are becoming increasingly interested in Infrakit. "That makes sense, because it allows you to monitor the process, confident that everything is always in real time and up to date. Some government agencies even include Infrakit in their specifications. Did you know that Infrakit is a perfect tool for managing the entire tendering process? By continuously working with Infrakit from the moment the tender is placed, you'll be able to use Infrakit during the maintenance stage. So from preparation, execution, and delivery to maintenance you'll have all your data centralized and up to date.
Easy access to BIM
Infrakit is a so-called 'Single Point of Truth'. "A central point for accessing real-time data. Once something is in Infrakit, it will speak the same language across the board, making Infrakit a gateway in and out of BIM. It doesn't get any easier than that to access data in BIM. "Finally, another good example. Through recent experience, our clients have found out that by using Infrakit on an overall basis, it's possible to achieve savings ranging from 10 to 20% of the project budget. This is not an estimate, but actual experience. That's when you understand how important Infrakit can be."
'We are not limited to one specific brand'.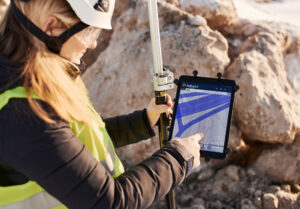 Infrakit is compatible with all forms of data.
Book a Demo
Discover how Infrakit connects your entire infra project operations and drives value to every part of your business.