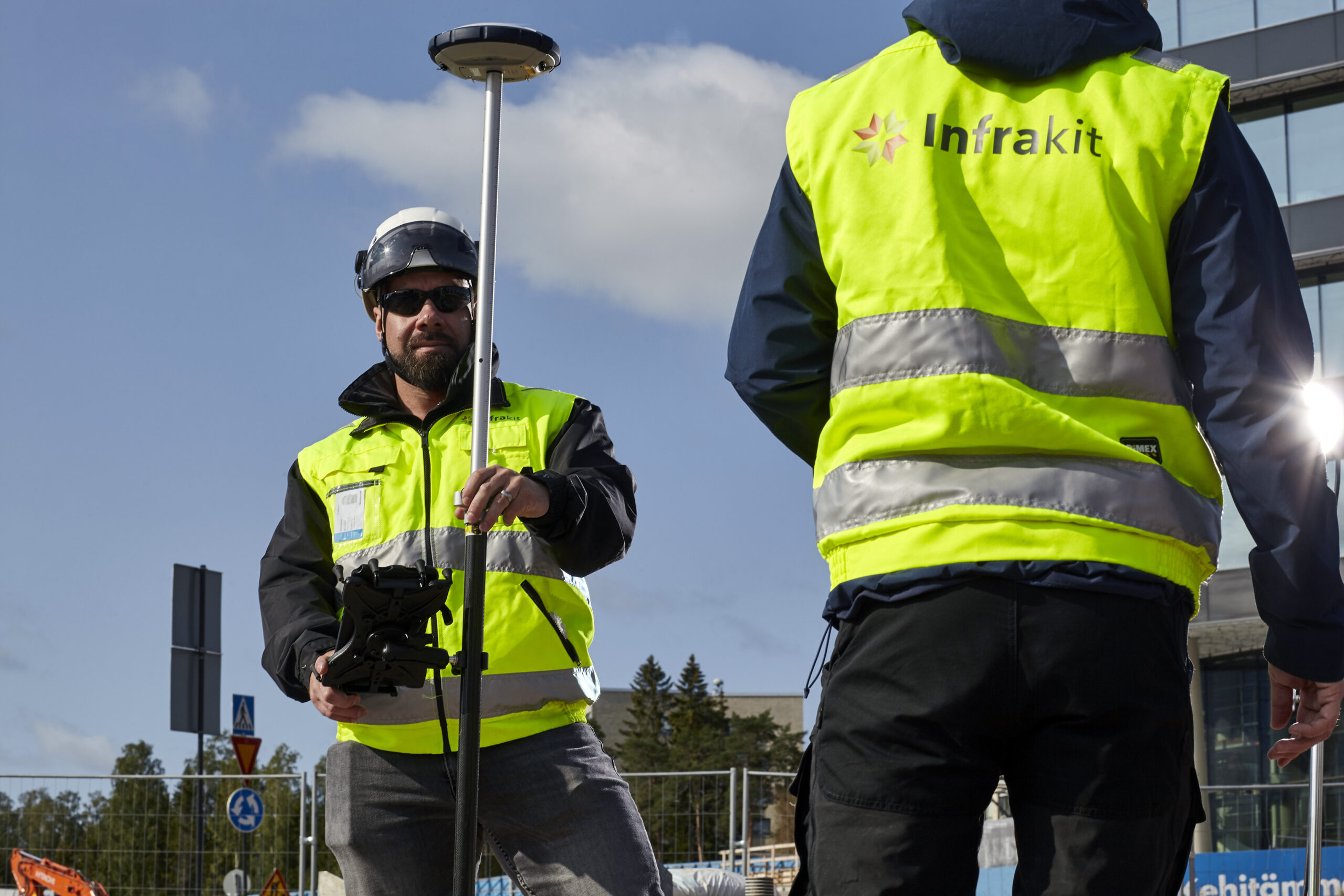 Head of Services /Benelux
Infrakit Group Oy is in a world changing business. We are a software company that enables more sustainable infra construction. Over the past decade, we have continued to provide our customers with the industry-leading cloud service. The company is based in Espoo, Finland, with operations in several countries around the world. We are a bunch of enthusiastic, open-minded people with special interest in customer's needs, as well as high appreciation towards our employees. Our company values are responsibility, honesty – towards customers, business partners and inside the company – and taking care of each other.
Now we are looking for an enthusiastic Head of Services to join our team in Infrakit B.V., Netherlands. Head of Services supports our clients to succeed with Infrakit platform in infra construction projects. Head of Services is able to execute a strategic plan to achieve services targets and partners with our customers in order to help them digitalize their projects. Key value for us is to build and maintain strong, long-lasting customer relationships. Head of Services reports to the VP of Services.
What we offer
The team at Infrakit are a friendly, jovial bunch, as well as some of the brightest minds in the industry. We offer you a meaningful, high-impact career in a forward-thinking, customer-centric digital services company. Doing what others are only dreaming about is our bread and butter.
At Infrakit you will get:
Freedom and responsibility over your work
Culture that is open, cordial and collaborative – Infrakit spirit!
Excellent work/life-balance and flexible working hours
Competitive salary
Opportunity to develop your own competencies further
Chance to develop the whole industry's ways of working towards more sustainable infra construction
Head of Services' duties and responsibilities:
Developing further and executing a customer succes plan in the BeNeLux area together with VP of Services and Sales Director, Infrakit B.V.
Ensure that our customers succeeds with their execution and digitalization of infra projects
Hands-on support for our customers in design, construction and handover phase with building information modelling and using Infrakit
Building and maintaining strong, long-lasting customer relationships
Partner with customers to understand their business needs and objectives
Meeting our revenue growth and customer acquisition objectives
Communicate effectively our value proposition through presentations and proposals
Understand infra industry-specific trends and BIM in infra construction and projects
Supporting the team in making our customers to succeed with Infrakit
Head of Services' requirements:
Extensive experience from infra projects, model-based construction and infra industry (understanding of machine control systems, design softwares, surveying, project collaboration methods and tools, project management and construction processes)
Master's degree in technology, land surveyor or equivalent
Strong background and evidence of development project management and/or execution
Leadership experience in leading multinational teams
Entrepreneurial mindset and a strong passion to expand a scaling business
Customer orientation and strong teamwork, presentation, problem solving and negotiation skills
The desire to be involved in the transformation of the infrastructure sector and the ability to see the possibilities of digitalization from the perspective of both the customer and the industry as a whole
Ability to operate in an ever-changing operating environment and interact with a variety of stakeholders
Excellent Dutch and professional English language skills
Work permit to work in the Netherlands
A good sense of humor is a plus
Head of Services will take part in exhibitions and other activities with the customers to enhance and grow the Infrakit brand. We help each other to succeed in order to the company to succeed. We encourage applications from all backgrounds and embrace diversity in our working culture.
Are You the Head of Services we are looking for to be part of our Infrakit team? If so, apply now!
In case you have any questions about the role, please contact our VP of Services Ilkka Tieaho: ilkka.tieaho@infrakit.com, phone number: +358406758488.
Employer: Infrakit B.V.
Location: Helperpark 272-2, 9723 ZA Groningen, Nederland
Salary: Negotiable
Work starts: According to a contract
Position: Full-time
Application period: We will hire as soon as we find the right person.
You can also send us your open job application
Book a Demo
Discover how Infrakit connects your entire infra project operations and drives value to every part of your business.