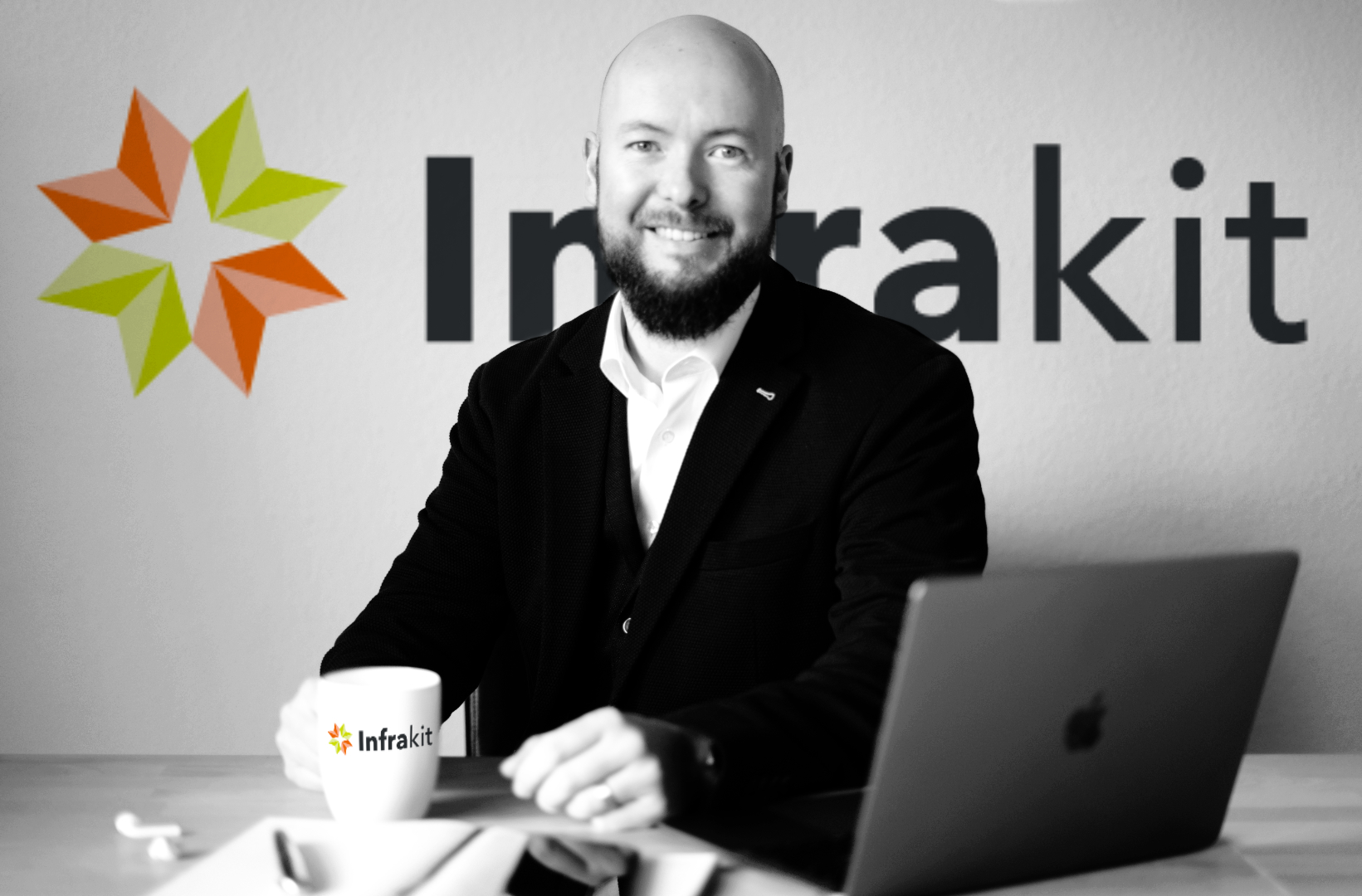 Infrakit Deutschland GmbH is growing – Meet Nils Spannuth
Hi. I'm Nils. Starting in April, I will be the sales manager at Infrakit Deutschland GmbH.
I gained experience in machine control systems in 2011 when I worked in sales for excavators. At that time machine control systems were as rare as a blue rabbit. But it was there and the field grew. So I started digging, fell deeper into the rabbit hole and was amazed by what possibilities I have found.
Five years later I consequently joined MOBA, a company which produces machine control systems. I was overwhelmed to see what could be done when using 3D models and could not understand why so few companies made use of this kind of opportunity. The ones that did had in general an enormous boost in machine efficiency and productivity on site. Eventually, I challenged every person I met to rethink their current approach for a more fluent and productive workflow.
Then – on a worksite in Wolfsburg – I was suddenly challenged by myself. Four companies working with 3D models but each with their own data set, their own processes and their own ideas of how to proceed were on site. It took too long to get everybody on the same page. I am not certain if this was the time I got introduced to Infrakit but it totally changed the way I looked at a construction progress. We started with pilot projects in conjunction with Strabag and eventually Moba Infrakit came to be. It was our natural choice to keep all the data up to date and in one place and I became the project administrator for Strabag, Moba and Infrakit along with Strabag's BIM-Manager. I have used Infrakit ever since.
Now almost three years later I have the opportunity at Infrakit to show everyone the advantages of this amazing tool where data is unified and available to everybody and how it can tremendously benefit the construction progress.
When I am not on the road, at construction sites or at a customer's office, you can find me traveling, hiking or photographing.
Starting at April, you can reach my at nils.spannuth@infrakit.com or via www.infrakit.com, LinkedIn, Twitter, Facebook, XING, WhatsApp or through ordinary cellphones.
Let's get to work!
Book a Demo
Discover how Infrakit connects your entire infra project operations and drives value to every part of your business.