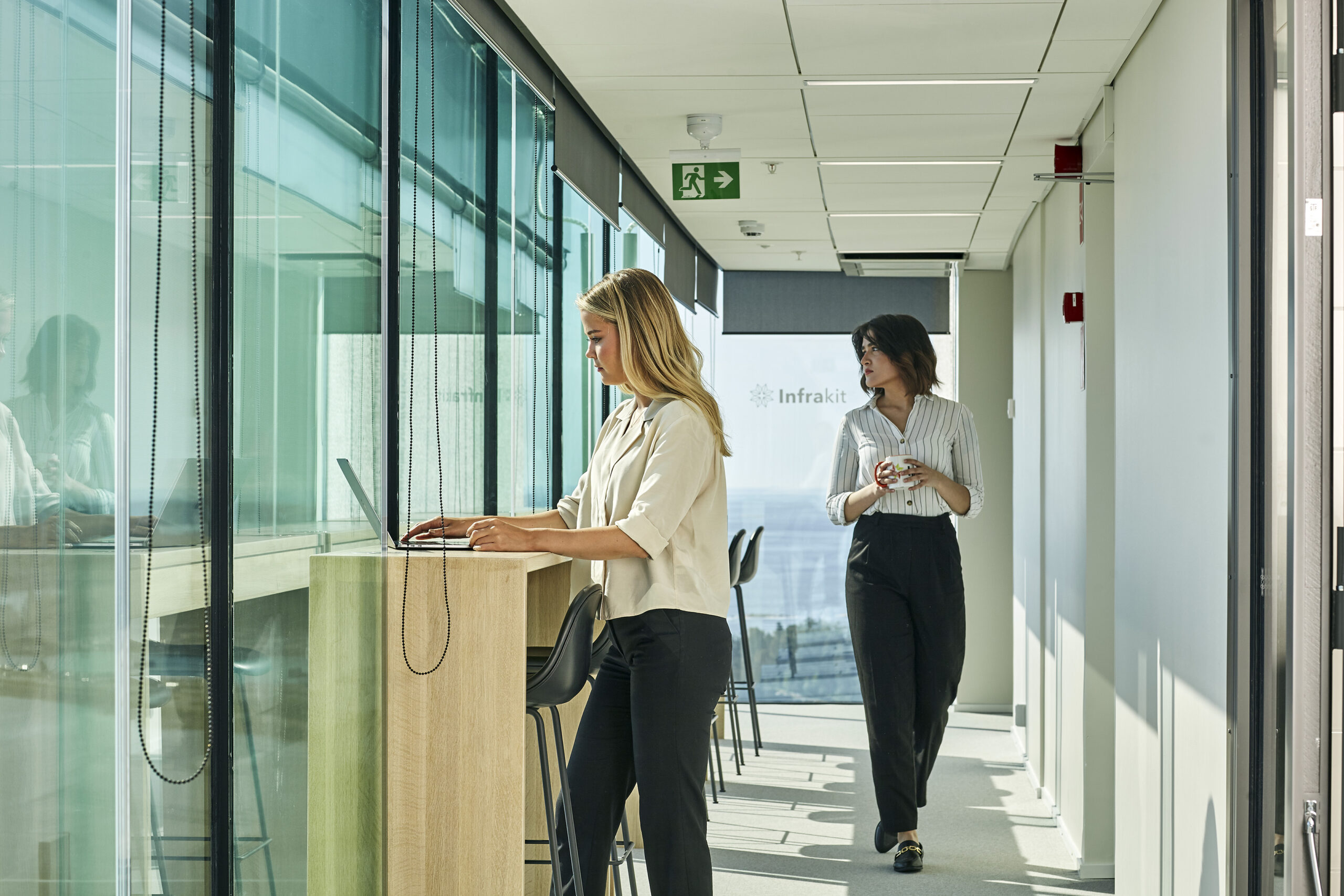 Account Manager /Infrakit AB
Infrakit Group Oy is in a world changing business. We are a software company that enables more sustainable infra construction. Over the past decade, we have continued to provide our customers with the industry-leading cloud service. The company is based in Espoo, Finland, with operations in several countries around the world. We are a bunch of enthusiastic, open-minded people with special interest in customer's needs, as well as high appreciation towards our employees. Our company values are responsibility, honesty – towards customers, business partners and inside the company – and taking care of each other.
Are you a positive solution seller? Do you want to work with the best software within the construction sector?
– Then you might be the perfect fit!
Your role:
We are looking for a hungry and passionate Account Manager to join our Team in Infrakit AB, Sweden. In this position you will not only be responsible for exceed sales targets and expand our customer base, you will also be a key value for us to build and maintain strong, long-lasting customer relationships. Together with the Sales Director you are responsible for Sweden and you will work both closely together, but also have your own responsibilities. You will be a part of sales activities to enchance the grow of Infrakit brand. You will report to the Sales Director.
Duties and responsibilities:
• Based on set strategic goals, achieve sales targets and expand our customer base
• Build and maintain strong, long-lasting customer relationships
• Partner with customers to understand their business needs and objectives
• Meet our revenue growth and customer acquisition objectives
• Communicate effectively our value proposition
• Understand infra industry-specific trends and BIM in infra construction
Your profile:
We are looking for someone with a "I can do this!" personality. You are hungry to learn and like to expand business and customer relations. You have good communication skills and like to work to achieve good results. You are a kind, down to earth person and the one the clients can trust. You are creative and always sees new ways of doing things. We want you – who are positive, have a good energy and want to continue to develop!
Requirements:
• Previous experience of sales /services in software or good technical knowledge
• Proven ability to drive the sales process from plan to close
• Excellent verbal and written communications skills
• Demonstrable experience in sales and developing client-focused solutions
• Master's degree or equivalent
• Excellent Swedish and English
We offer:
The team at Infrakit are a friendly, jovial bunch, as well as some of the brightest minds in the industry. We offer you a meaningful, high-impact career in a forward-thinking, customer-centric digital services company. Doing what others are only dreaming about is our bread and butter.
At Infrakit you will get:
Freedom and responsibility over your work
Culture that is open, cordial and collaborative – Infrakit spirit!
Excellent work/life-balance and flexible working hours
Competitive compensation
Opportunity to develop your own competencies further
Chance to develop the whole industry's ways of working towards more sustainable infra construction
The office is based in Stockholm with possibility to work remote. Travel is included when needed.
Your application
Welcome to apply through the link below. We encourage applications from all backgrounds and embrace diversity in our working culture. Any questions? Don't hesitate to contact our Sales Director Peter Branzell: peter.branzell@infrakit.com, phone: +46702689635.
We look forward for your application!
You can also send us your open job application
Book a Demo
Discover how Infrakit connects your entire infra project operations and drives value to every part of your business.