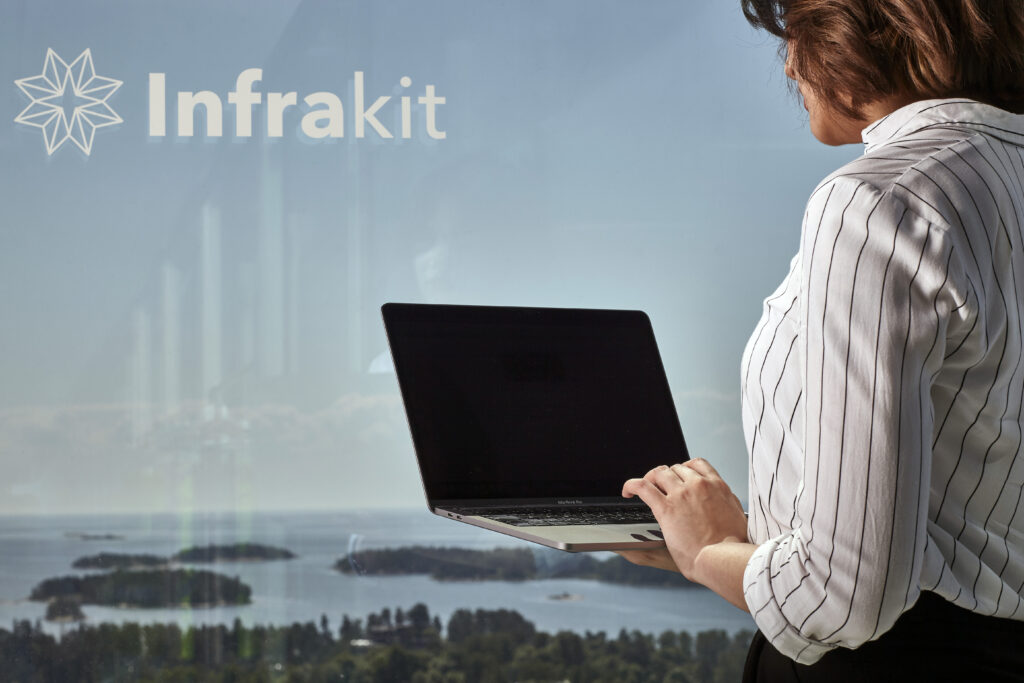 UX lead, Infrakit HQ, Finland
Infrakit Group Oy is in a world changing business. We are a SaaS company that enables more sustainable infra construction. Over the past decade, we have continued to provide our customers with the industry-leading cloud service. The company is based in Espoo, Finland, with operations in several countries across Europe. We are a bunch of enthusiastic, open-minded people with special interest in customer's needs, as well as high appreciation towards our employees. Our company values are responsibility, honesty – towards customers, business partners and inside the company – and taking care of each other.
Now we are looking for an experienced UX Lead to join our team at Infrakit HQ, Espoo. A UX Lead designs our platform further to meet customer needs at all times. A UX Lead combines interfaces and workflows to enhance user experience. In this role, you should be an analytical and creative designer with a strong portfolio of successful UX and other technical projects. Ultimately, you will make our product more user-friendly and intuitive to attract and retain customers. The UX Lead reports to the VP of Product.
What we offer
The team at Infrakit are a friendly, jovial bunch, as well as some of the brightest minds in the industry. We offer you a meaningful, high-impact career in a forward-thinking, customer-centric digital services company. Doing what others are only dreaming about is our bread and butter. At Infrakit you will get:
Freedom and responsibility over your work
Culture that is open, cordial and collaborative – Infrakit spirit!
Excellent work/life-balance, flexible working hours and culture and leisure benefit worth 400 eur per year
Competitive salary
Opportunity to develop your own competencies further
Chance to develop a product that enables more sustainable way of working in infra industry
A mentorship program for new employees
Responsibilities:
Understand product specifications and user psychology
Conduct concept and usability testing and gather feedback
Define the right interaction model and evaluate its success
Develop wireframes and prototypes around customer needs
Find creative ways to solve UX problems (e.g. usability, findability)
Work closely with R&D, marketing, and customers to implement attractive designs
Communicate design ideas and prototypes to developers
Keep abreast of competitor products and industry trends
 Requirements and skills:
Proven experience as a UX Designer, UI Designer or similar role
Strong portfolio of design projects
Familiarity with interaction design and information architecture
Proficient in interface design tools (Zeplin, Figma, etc)
Knowledge of modern cloud paradigms (reactive, etc) is a plus
Solution focused attitude
Analytical mind with a business acumen
Excellent communication skills
BSc in Design, Computer Science, Engineering or a related field
Willingness to travel and meet customers in person at construction sites
Experience on platform business and SaaS is considered a plus
Are You the UX Lead we are looking for to be part of our Infrakit team? If so, apply now!
You can apply for this job by submitting your application through the "Apply for Job". In case you have any questions about the role, please contact VP of Product Visa Hokkanen, visa.hokkanen@infrakit.com, +358445738609.
Location: Infrakit HQ, Finland
Address: Keilaniementie 1, 02150 Espoo, Finland
Salary: Negotiable
Work starts: According to a contract
Position: Full-time
Application period: We will hire as soon as we find the right person.
Submit job application
"*" indicates required fields
Book a Demo
Discover how Infrakit connects your entire infra project operations and drives value to every part of your business.